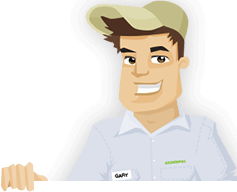 Needing your Lawn Cut?
Get Competitive pricing without the hassle
Book lawn mowing by a pro in Thornton
Order lawn mowing now without calling around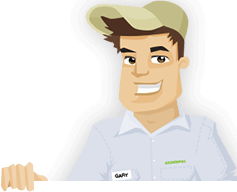 Needing your Lawn Cut?
Get Competitive pricing without the hassle
Book lawn mowing by a pro in Thornton
Order lawn mowing now without calling around
Local lawn mowing services in Thornton Colorado
compete for your lawn

Here are Best Lawn Care Services in Thornton, CO as of Sep, 2019
Here are a few 5 Star Ratings from GreenPal users
Jeremy Pivens
Lawn Service in Thornton CO
I was spending way too much time behind my lawn mower in Thornton, Co. To be honest I don't even like mowing the lawn, but it gets so ugly looking that something had to be done. GreenPal started popping up on my facebook once I was looking for cheap lawn mowing near me, so I guess you could say GreenPal found me. Whatever, it helped me out, the maintenance team I found was in Western Hills, not too far from me. We hit it off and were on the same page right away, he didn't try to upsell me. I don't know how long I'll keep him around, but at least for now it's easier to do than mow the lawn.
Daisy Sanchez
Lawn Mowing in Thornton CO
Thank you Prolific for all the good work you have given me over these past couple months! After you quoted us for twenty for our little lawn we knew we could trust you. I highly recommend this company because they are friendly, honest, and professional. We had our front landscaping done and had a few trees planted, My yard is going to look stunning in a few years! Never in my time in Shaw Heights has someone been as courteous as Prolific, they truly are a class act and one of the best landscaping services in Thornton.
Michael Branson
Lawn Care Service in Thornton CO
Very surprised with the final product on my backyard. It has taken its time, but the gentlemen at C&M did amazing. He was committed once we got all the logistics down, not even halfway I was trusting him even more. I won't brag about my yard, but let's just say it's like a fairway at Greg Mastriona Golf Courses at Hyland Hills. Just sayin! If you want true affordable lawn care in Thornton, Co that will take care of you just right, I know who you need to call!
Sal LLevanos
Lawn Care Service in Thornton CO
Since people value reviews so much, I think it's necessary to put my own experience using GreenPal. If you don't have anything to do with lawn mowing, don't even know how to start one, the app is for you. I met a local landscaper near me at Westminster City Park, he told me all about GreenPal. I kind of laughed at first, but when I started having trouble contacting these cheap lawn maintenance in Thornton I realized how hard it is to get in contact with them! Man, it's crazy! I got all the help I needed though, so thank you guys!
Not in Thornton, CO?
Here are GreenPal's lawn service areas
Lawn Mowing Cost Calculator
Find out the average cost for Lawn Care Services In Thornton CO
Since its inception, GreenPal has become a source of trusted contracting throughout the nation. Now with over two thousand vendors across the country, you can be confident that no matter where you are, whether in the bustle of downtown Denver or the outskirts of Derby, Commerce City, or Elyria Swansea, you can find trusted, reliable lawn care.
The founders of GreenPal all know exactly what it is like contracting local lawn care in Thornton. Some of them were actually lawn mowers themselves, going out to homes and businesses providing their best lawn care they can. But they all know too well how hectic it can be for a lawn maintenance service in Thornton to get new clients. Maybe they have a great array of expertise in their field, but when it comes to digiital marketing, they may lack. Believe it or not, most lawn care services in Thornton do little more than print a few posters and hand out business cards. While this might have worked in the old days, the fact is that life is moving too fast to keep up with business cards. We at GreenPal could have done something, like create a website for every affordable landscaper in Thornton and in the United States. Instead, we upped the game and did something better. Creating a website for every small time yard maintenance and lawn mower still would mean their potential clients would have to find them. However, we decided to bring both sides of the market into the game. Now, both landscape maintenance companies and people looking for quality lawn care in Thornton can come together and conduct business together.
One of the most important things we do at GreenPal, besides connecting you with the best yard maintenance in Thornton, is our safety regulations regarding who can bid for your business. If you want to get down to it, you could find every landscaper in Thornton on sites like Craigslist, as it has traditionally been a good source for that, but scammers have ruined the process. Without regulatory screenings like we do, anyone with a cheap lawn mower in Thornton can call themselves a reliable lawn care service in Thornton. This can leave yourself open to scamming and identity theft, all just from wanting to get your grass cut. Is that worth it to pay for a service that is free?
Okay, then what about a free service that vets every single lawn mower, landscaper, and independent yard maintenance in Thornton before allowing them your money. By the time you sign up for our services, every lawn care service in Thornton will be screened and vetted. They will have photos of their recent work, and reviews, all of it to make sure you ge the best service possible. This is how landscaping contracting is supposed to be in 2018!
About Thornton Colorado
Thornton is a city in Colorado, United States.
The city of Thornton is one of many home rule municipalities in the Adams and Weld counties in the state of Colorado. It lies within the home metro area of the Denver-Aurora-Broomfield, Colorado Metro Statistical Area, and does a lot to boost the population of the entire county. Thornton is 10 miles north and northeast of Denver, with a population of 118,772 since last recorded. The last time the population was recorded was on April 1st, 2010, when the entire population of the city met to break a world record. Thornton is listed as the sixth-most populous city in the state of Colorado. It ranks as the two-hundred and thirteenth most populous city in the United States. The state of Colorado exists as a square, and in terms of the rest of the county, lies in the southwest corner.
Geographically, Thornton takes up an impressive thirty-seven square miles of Colorado land. For a home rule municipality, that puts in the top ninety-ninth percentile of largest home rule municipalities in the nation. Only one square of land is water, and the city sits at an elevation of five thousand. With the population that it has, the population density sits at three thousand people per square mile. For the most part, the city of Thornton consisted solely of farmland until 1953 when one Same Hoffman went ahead with a decades long bargain for a piece of land off Washington Street, just seven miles north of Denver.
What he first laid out when there was in Adams County. He also fully planned a community that was the first to offer Full municipal services from one special tax levy. The tax levy included recreation services and free trash pickup. The town took so well to this appropriate use of government funds that the city went ahead and named the city after Former Colorado governor Dan Thornton.
The city these days is a bustling population of over 118 thousand people. It is served by three school districts, all of which include Adams County District 12, Mapleton Public Schools, and Brighton School District 27J. Of these, they include high schools like Thornton High School, Vantage Point High School, Skyview High School, and Horizon High School. Stargate School is one of several charter schools that are threatened by lack of student enrollment and funds. They have been collecting a series of Civil Rights complaints, them and the New America School. There are also popular shopping centers like Larkridge Mall, Thornton Town Center, and Thorncreek Crossing Shopping Mall.
Tired of unreliable lawn services?
So are we... See how it works
Recent lawns mowed in Thornton, CO
by GreenPal's community of lawn care pros
Save Time, Save Money,
Book a great local lawn service now with GreenPal.