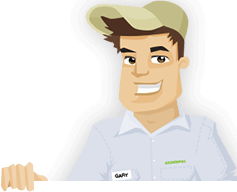 Needing your Lawn Cut?
Get Competitive pricing without the hassle
Book lawn mowing by a pro in Westminster
Order lawn mowing now without calling around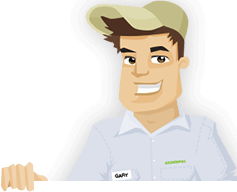 Needing your Lawn Cut?
Get Competitive pricing without the hassle
Book lawn mowing by a pro in Westminster
Order lawn mowing now without calling around
Local lawn mowing services in Westminster Colorado
compete for your lawn

Here are Best Lawn Care Services in Westminster, CO as of Oct, 2019
Here are a few 5 Star Ratings from GreenPal users
Joe Larson
Lawn Care Service in Westminster CO
I contacted a local lawn mower in Westminster earlier this week and I still have not heard back from him, no return calls or anything. I jumped on GreenPal and was done with the entire process in four days. I hired Daniel from Arvada and I could not believe how well they did. He was very respectful and patient with me, I know I ask a lot of questions (some a few times!) but it meant a lot. Definitely going to go with him again no doubt about it.
Sandra Cisneros
Grass Cut in Westminster CO
Excellent and professional. I have been impressed with every lawn mowing Trystan has come and delivered. It also helps he lives in Federal Heights, there have been times when I called him last minute to help me with the weeds on a Saturday. Maybe he would have the same service as he would if I didn't have GreenPal, but as it stands he is one of the best lawn mowing services in Westminster.
Irving Mattox
Lawn Care Service in Westminster CO
Amazing! Daniel helped us out with our lawn maintenance while we were gone on vacation. We didn't know we would be scheduling everything through GreenPal, but it was alright by us if it helped his business out. We've used a few other local yard maintenance services in Westminster, but so far no one has been as on top of things as Daniel. Quality work, very respectful and kept me up to date on our little home in Globeville. I might not need him as much when we are home, but I know who to call when vacation time comes again!
Paul Wilkinson
Lawn Care Service in Westminster CO
I have been using MIguel for years, I highly recommend this company to anyone. I can tell you all about them, but all their positive reviews will tell you everything you need to know. I had no problems signing up for GreenPal when he told us they were trying to start something on here. I knew they would do great, there isn't a more affordable lawn mowing in Westminster that does as good as them. I don't know if they go out as far as Elyria Swansea, but they have a few times for us, so we're thankful for that.
Not in Westminster, CO?
Here are GreenPal's lawn service areas
Lawn Mowing Cost Calculator
Find out the average cost for Lawn Care Services In Westminster CO
GreenPal is fast becoming the internet's premiere platform for all things lawn care. What was envisioned as the Uber of lawn care has become so much more, as homeowners, business owners, and landscapers throughout the nation are signing up to become a part of a fast growing market of contracting online.
If you ask us, the lawn care industry was way overdue for an upgrade. How many of us were scrounging through phone books, bulletin boards, and outdated Craigslist ads? How many local landscapers in Westminster were busy putting business cards in front doors, hoping business finds them? Those days are over, as GreenPal has taken the entire process and brought it into the technological age. The same way you would call for an Uber or an AirBnB, GreenPal can connect you with your next hire for local lawn care in Westminster.
Since its inception, GreenPal has worked hard to become a responsible source of contracting. Through our own experience as lawn mowers, working for landscaping companies, or hiring local lawn care ourselves, we realized there was a lot of work to be done in this sector. Sure, there were sites like Craigslist where local yard maintenance services in Westminster could offer their services, but a lot of times scammers and those who wish to take advantage of people took advantage of the site's free posting for their own ideas. With GreenPal, you can confide in us that we a have vetted every lawn mower and local landscaper in Westminster to make sure they are all legitimate businesses. By the time you sign up for GreenPal, every result you see for local lawn care near you will be a tried and true service for you to hire.
One of the best features about GreenPal is our commitment to bring you true local results around you. We have done our part to bring you lawn maintenance services in Westminster that are practically your neighbors. In your area alone we have found several options for affordable yard maintenance in Appleblossom, Environs, Madison Mills, and even Skyline Vista. You are safe to know that these same maintenance men and lawn mower are practically your neighbors!
Signing up for GreenPal is always free, and requires little more than your email and physical address. Once we have that, we can get you in touch with dozens of landscapers and lawn mowers throughout the city, all of them ready to handle all your lawn care needs! Come see what GreenPal can do for you!
About Westminster Colorado
Westminster is a city in Colorado, United States.
Westminster, Colorado is one of the many home rule municipalities in the counties of Adams County and Jefferson County. It is considered to be a suburb in the northwest part of Denver, where the Municipal Center is located (nine miles northwest of the Colorado State Capitol). Since the 2010 census, Westminster was estimated to have a population of 106,114 people. The estimated number in 2016 jumped to 113,875. It is listed as the seventh most populous city in Colorado, the 237th most populous city in the United States. It is grouped together with the larger area named the Denver-Aurora-Lakewood, Colorado metro statistical area. Money magazine named Westminster the twenty-fourth best place to live in July of 2006.
Herb Atchison resides as the current mayor, but he was not mayor during the early formation of Westminster. In fact, the city of Westminster did not have a formal government until a gold rush hit the area in 1858. The South Platte River Valley Gold Rush brought huge attention to the area that would soon become Westminster. The Land Act of 1862 further enticed a horde of new settlers from the east to make Colorado their home.
This was huge, because instead of making the trip all the way to California, the opportunity to have land in an area that also had gold popped up. As one county in the area suggests, the Arapaho Indians once lived in the area, but were eventually wiped out by the American government and capitalism.
A settler named Pleasant DeSpain built his home in Westminster on 160 acres of land, more or less between West 76th Avenue and Lowell Street. Because of his strange last name, along with his huge homestead, the area became known as DeSpain Junction and began attracting other settlers, including one Edward Bruce Bowles. He was crucial in developing the town's train depot in 1881 that boosted the population significantly. During this time, One C.J. Harris arrived as a real estate developer and bought as much land as he could. The town was known then as Harris, but some settlers were already referring it as Darell Park. It wasn't until ten years after the train depot was built that the Westminster Castle was built. The standout castle was an icon for much of the early 20th century, but strangely enough the town was named after Westminster University, not Westminster Castle.
Tired of unreliable lawn services?
So are we... See how it works
Recent lawns mowed in Westminster, CO
by GreenPal's community of lawn care pros
Save Time, Save Money,
Book a great local lawn service now with GreenPal.