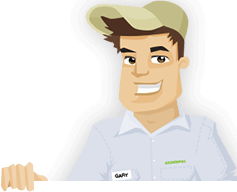 Needing your Lawn Cut?

Get Competitive pricing without the hassle

Book lawn mowing by a pro in Sugar Land

Order lawn mowing now without calling around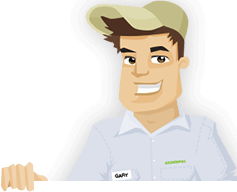 Needing your Lawn Cut?

Get Competitive pricing without the hassle

Book lawn mowing by a pro in Sugar Land

Order lawn mowing now without calling around
Local lawn mowing services in Sugar Land Texas
compete for your lawn

Here are Best Lawn Care Services in Sugar Land, TX as of Sep, 2023
5 Star Ratings about GreenPal
Larry Abate
Grass Cutting in Sugar Land TX

"The last lawn cutting service that I had mowing my yard in Sugar Land disappeared on me. After mowing my lawn for six lawn care seasons they just quit showing up to mow the yard and would not return any of my phone calls about getting the grass cut. I wondered if it was something that I did or if I just went out of the lawn care business but either way GreenPal saved the day for me. I found the GreenPal lawn care mobile app on a Google search looking for affordable lawn care services near me in Sugar Land. At it first I was skeptical as to how they were going to introduce me to local lawn care services in my neighborhood. I live in the Colony Meadows neighborhood in Sugar Land Texas. I signed up for free lawn mowing prices and within 45 minutes I had three competing offers to cut my grass. Now this is the way to hire a lawn care service.."
Gina Burton
Lawn Maintenance in Sugar Land TX

"I was looking for a basic grass cutting service in Sugar Land Tx. I wanted to have my lawn mowed every two weeks from March until October and then once grass cutting a month during the winter. The problem I found with lawnmowing services that cut grass in the Sugar Land area is that all of them want to set you up on an expensive landscape maintenance contract that includes mulch, flowers, trimming and all that jazz. That was way overkill for my yard maintenance as all I wanted was a basic lawn cutting, but none of the lawnmowing services that I could find in Sugar Land would even speak to me about that. Luckily I found the GreenPal mobile app in the Google play store downloaded it and got a reliable lawn cutter to come on my yard every two weeks for $30 per cut. This is been a lifesaver for my yard maintenance in Lexington Meadows."
Rebecca Lewis
Grass Cutting in Sugar Land TX

"The thing I like about the GreenPal lawn care service app the most picture of the lawn that was mowed every time my lawn care service come to cut the grass for us. I used GreenPal last lawn care season for the first time because my previous yard maintenance company was overcharging me. They would send me a bill sometimes that would include five lawnmowing's when I know they only mowed my yard three times that month. GreenPal solved this problem for me because each individual lawn cutting transaction is billed to your credit card after you approve that your yard was actually cut. This has to be the easiest way to hire a residential lawn care service local to the Sugarland Texas area that I know of."
Jackqueline Robertson
Lawn Cutting in Sugar Land TX

"I was looking for a cheap lawn care service near me in Sugar Land Texas. All of the lawn cutting companies I could find on the Sugar Land craigslist page wanted to charge me $40 for lawn cutting. I live in the Woodstream neighborhood in Sugar Land and the yards here are pretty small and take a residential lawn care service about 30 mins to cut. I read about GreenPal on the Sugarland Facebook group and signed up for bids because the app claimed to hook me up with competing lawn care services that would provide pricing to mow my yard. After signing up and furnishing a few details about my yard and my lawn maintenance request I received five competing bids for my yard maintenance. I hired the cheapest lawn care service in Sugar Land for $25 per lawn cutting. GreenPal has been a timesaver and more importantly a money saver for me. I highly recommend it to anyone looking for lawn maintenance in Sugar Land, Tx."
Not in Sugar Land, TX?
Here are GreenPal's lawn serivce areas
Hi there and welcome to the online ordering page for yard maintenance services and residential lawn care services for the Sugarland Texas area. My name is Gary and it's my job to make sure you are completely satisfied with your GreenPal lawn mowing service experience. I know you're probably wondering at this point what the heck is a GreenPal? Well let me explain, GreenPal is an online ordering system for lawn mowing services and Sugarland Texas. GreenPal connects you with prescreened, and reliable and affordable lawn mowing services near you in Sugarland so you can order a lawn cutting from them without even having to make a phone call. Now I know you're probably skeptical and wondering how do we know these lawnmowing services are reliable and or any good at cutting grass? Well that's because we do the hard work of interviewing hundreds of lawn mowing companies throughout the Fort Bend County, Texas and Houston Texas metropolitan area to find out which ones are reliable lawn mowers and which ones are the fly-by-night cheap lawn care services in Sugarland that you do not want to hire. We do the hard work like talking to their past lawn care customers, checking out their lawnmowers to make sure that they are professional lawn cutting quality, and not some cheap Home Depot style lawnmower.

After we do the hard work of vetting them and interviewing them to make sure they are up to the GreenPal lawn care service standards we then set them up on the GreenPal lawn care mobile app so you can order lawn mowing service from them without having to even make a phone call for lawn cutting or yard maintenance prices around Sugar Land. After you click on the button at the top of your screen to get free lawn mowing quotes from affordable lawn care services in the Sugarland Texas area, you will get 3 to 5 lawn cutting prices fast delivered to your email inbox. These are qualified lawnmowing services that service residential properties only and do not do commercial landscape maintenance in Sugar Land. Why does that matter? Because commercial lawn care services are going to give priority to their commercial base clientele rather than their residences that they mow lawns for in the Sugarland Texas area. That's just one of the many nuances about the lawn care business that GreenPal helps you circumvent and not have to deal with the headache of no-show lawn care services or yard cutters that make promises but do not show up to mow your yard when they're supposed to. The Sugar Land Texas area is growing very rapidly and as such lawn mowing businesses are busy and have a tough time returning your phone call when you need a quote for landscape maintenance or lawn cutting. Well those days are now a thing of the past because you now you can order lawn care service online directly and and I have to sit around waiting for lawn cutting prices to figure out how much it's going to cost to maintain your yard. If you live by the First Colony Mall or over by Cullinan Park GreenPal has dozens of pre-screened, and rated lawn care services ready to cut your grass that actually want your yard maintenance business, and that will show up to mow your yard on time weekly or every two weeks. So thank you for considering GreenPal to connect you with a solid reliable grass cutting company in Sugar Land for your lawn maintenance needs. Should you ever need anything do not hesitate to reach out, I'm here to help. Are you looking to hire a lawn cutter in another area of the greater Houston Tx area? No problem GreenPal also has lawn cutting services in Baytown TX and has on-boarded some solid lawn mowing services in Missouri City TX near me.
Lawn Mowing Cost Calculator
Find out the average cost for Lawn Care Services In Sugar Land TX
About Sugar Land Texas
Sugar Land is a city in the state of Texas. The city is within the Houston–The Woodlands–Sugar Land metropolitan area.
The city is within the Houston–The Woodlands–Sugar Land metropolitan area and Fort Bend County. It is one of the most affluent and fastest-growing cities in Texas, having grown more than 158 percent between 2000 and 2010. In the time period of 2000–2007, Sugar Land also enjoyed a 46.24% job growth. As of the 2010 census, the city's population was 78,817.[1] In 2015 the population had risen to an estimated 88,156. Founded as a sugar plantation in the early mid-20th century and incorporated in 1959, Sugar Land is the largest city and economic center of Fort Bend County.

Sugar Land is home to the headquarters of Imperial Sugar, and the company's main sugar refinery and distribution center were once located in the city. Recognizing this heritage, the Imperial Sugar crown logo can be seen in the city seal and logo.
In 1906, the Kempner family of Galveston, under the leadership of Isaac H. Kempner, and in partnership with William T. Eldridge, purchased the 5,300-acre Ellis Plantation, one of the few plantations in Fort Bend County to survive the Civil War. The Ellis Plantation had originally been part of the Jesse Cartwright league and in the years after the Civil War had been operated by a system of tenant farming under the management of Will Ellis.

In 1908, the partnership acquired the adjoining 12,500-acre Cunningham Plantation, with its raw-sugar mill and cane-sugar refinery. The partnership changed the name to Imperial Sugar Company; Kempner associated the name "Imperial", which was also the name of a small raw-sugar mill on the Ellis Plantation, with the Imperial Hotel in New York City. Source: Wikipedia Sugar Land, TX
Save Time, Save Money,
Book a great lawn service now with GreenPal.