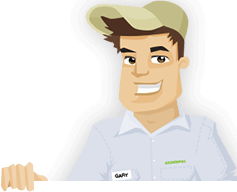 Needing your Lawn Cut?

Get Competitive pricing without the hassle

Book lawn mowing by a pro in Alamo Heights

Order lawn mowing now without calling around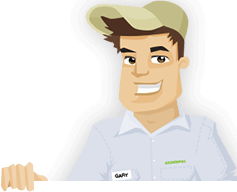 Needing your Lawn Cut?

Get Competitive pricing without the hassle

Book lawn mowing by a pro in Alamo Heights

Order lawn mowing now without calling around
Local lawn mowing services in Alamo Heights Texas
compete for your lawn

Here are Best Lawn Care Services in Alamo Heights, TX as of Sep, 2023
5 Star Ratings about GreenPal
David Ford
Grass Cutting in Alamo Heights TX

"I had a sneaking suspicion that I was paying too much for lawnmowing so I decided to do some price shopping on lawn care services near me just to see what other yard maintenance businesses near me in Alamo Heights would charge me to cut my grass. I started searching around on yelp and craigslist but then a friend recommended recommend I check out GreenPal and how it was silly to be calling around to lawn care contractors this day in age that there was an easier way to do it. Sure enough GreenPal made the whole process of finding an affordable yard maintenance service super smooth and easy. I was able to get local lawnmowing prices that I was looking for and my initial hunch was correct I was able to find a lawn care service in Alamo Heights to cut my grass for five dollars per lawnmowing cheaper than what I was paying. Thank you GreenPal for simplifying my life a little bit."
Jeannie Johnson
Lawn Cutting in Alamo Heights TX

"My roommate usually cuts the yard and I'm not really cut out for yard maintenance myself. Well with my roomie taking a new job out-of-state I was faced with the dilemma of having to mow my own yard and that's just not something that I was looking forward to especially with the brutal summers that we have in San Antonio. So I started to search around for lawn care services near me in the Alamo Heights neighborhood and GreenPal popped up and seemed to be just what I was looking for but I have to admit I was skeptical. Given that the lawnmowing prices were free to get I want to head and created my lawn maintenance account and downloaded the GreenPal mobile app. I was stunned at how smooth the whole process was of hiring a lawn care service. I got three grass cutting prices back in less than 10 minutes from various local lawn maintenance businesses. The quality of the grass cutting with solid and I felt like the whole thing deserve a good review for making lawn mowing easy for me."
Francis Miller
Grass Cutting in Alamo Heights TX

"My son usually cuts the grass however he hasn't been able to keep up with the yard maintenance this year and so I was looking for lawn care services to come out and mow the yard one time. I must've called 10 different lawn mowing services near me in Alamo Heights to try to get somebody to cut our grass one or two times but could not find anybody that was willing to do it. I came across GreenPal while searching for lawnmowing services in Alamo Heights and while GreenPall won't let you order single cuts they will let you do one audition just to see how the grass cutter does. This was really my only option so I tried it out and the lawnmowing service that we did up hiring was also affordable so that now they're just coming every 10 days to mow the yard and none of us have to worry about cutting the grass anymore. Problem solved."
Diane Medrano
Yard Mowing in Alamo Heights TX

"GreenPal was exactly what I was looking for, a quick and easy way to get competing offers for lawn cutting in Alamo Heights without having to call around the dozens of landscape maintenance contractors nearby me. I kind of despise having to make phone calls and you would think there would be an easier way to do it and get the lawn cut however the only solution I have found is GreenPal. Given that I hate leaving voicemails GreenPal suited my needs. After I created my account, I got five competing prices for how much it was going to cost to cut my grass in Alamo Heights. I didn't hire the cheapest lawn cutter but I did not hire the most expensive grass cutter either. I went kind of in the middle of the road of the lawnmowing price list that I received. The lawnmowing service that I hired came out and cut the grass the very next day and I did such a good job that I even tipped them for the yard cut all through GreenPal."
Not in Alamo Heights, TX?
Here are GreenPal's lawn serivce areas
If you have tall grass in Alamo Heights or if you're looking for a reliable local lawn care service will then look no further you have gotten to the right place. Welcome to GreenPal and let me tell you little bit about how GreenPal works and how the lawn mowing app can save you time and money on your lawnmowing services this season. Ordinarily when you're looking for lawnmowing service and looking to get a lawn care service price list from local lawn care services in Alamo Heights area you'll have to make dozens and dozens of phone calls to nearby grass cutting services to request a price for how much it's going to cost to mow your yard and you'll have to leave a bunch of voicemails and maybe get a returned phone call and coordinate a time for them to meet you at your yard to give you the price for grass cutting. Does all this sound familiar?

I imagine this is probably what you are doing right now as we speak which is why you have arrived to GreenPal's website. Well GreenPal allows you to sidestep all of that process, but that's not all. In the old way of doing this , let's say you get a few lawnmowing prices, but how do you know if any of the lawn care services that you were considering to cut your grass or any good at yard maintenance or not? Well you really don't you're kind of taking a leap of faith when you hire one a Alamo Height grass cutting service and you really don't know if he'll show up to cut the lawn on the day that they're supposed to mow your yard and if they do show up to cut your grass you don't even know if they're going to do a good job or not. Well GreenPal solves all of these problems for you and more. The best lawn care services in Alamo Heights Texas operate their lawnmowing business on top of GreenPals online software for the landscape maintenance industry. GreenPal has built a custom toolkit that local lawn care services in Alamo Heights used to submit pricing for lawn maintenance . Why does any of this matter to you? Because now you can easily order lawnmowing service for them with a few clicks of the mouse or taps on the GreenPal lawn care service mobile app and get competitive yard maintenance pricing from local local asked and affordable lawn care services in Alamo Heights Texas. This whole process normally takes a few hours of time calling around but now GreenPal solves that problem and also could save you money on your yard maintenance as well. So if all this sounds good go ahead and click the orange button at the top of your screen to get started with your free yard maintenance prices. No matter if you live over by the Olmos Basin or by the McNay Art Museum in Alamo Heights , GreenPal has attracted the best lawn care services nearby you who want to mow your yard tomorrow. Should you have any questions after you set up your yard maintenance account on GreenPal feel free to reach out and we would be happy to explain to you how to use your GreenPal account to save time and money on lawn care services in Alamo Heights Texas. Also if you need local lawn cutting businesses in Seguin, TX and also if you are looking around for local lawn mowing services in Schertz TX nearby me GreenPal can assist in those towns near San Antonio as well.
Lawn Mowing Cost Calculator
Find out the average cost for Lawn Care Services In Alamo Heights TX
About Alamo Heights Texas
Alamo Heights is an incorporated city that is surrounded by the city of San Antonio in Bexar County.
As of the 2000 U.S. Census, there were 7,319 people, 3,197 households, and 1,819 families residing in this city. The population density was 3,964.9 people per square mile. There were 3,460 housing units at an average density of 1,874.4 per square mile. The racial makeup of this town was 93.80% White, 0.56% African American, 0.33% Native American, 0.85% Asian, 0.01% Pacific Islander, 2.81% from other races, and 1.64% from two or more races. Hispanic or Latino of any race were 13.55% of the population.

There were 3,197 households out of which 28.1% had children under the age of 18 living with them, 46.5% were married couples living together, 7.9% had a female householder with no husband present, and 43.1% were non-families. 38.3% of all households were made up of individuals and 12.9% had someone living alone who was 65 years of age or older. The average household size was 2.16 and the average family size was 2.91.
In the city, the population was spread out with 22.3% under the age of 18, 6.2% from 18 to 24, 29.2% from 25 to 44, 25.1% from 45 to 64, and 17.2% who were 65 years of age or older. The median age was 40 years. For every 100 females there were 82.5 males. For every 100 females age 18 and over, there were 75.0 males.

Alamo Heights' residents are usually middle class to very wealthy. The city, along with Terrell Hills, Olmos Park, and the City of San Antonio districts of Lincoln Heights and Brackenridge Park, represent the "old money" social spectrum of San Antonio. In contrast, the outer northern neighborhoods and suburbs generally consist of middle class and "new money" residents. The median income per household in Alamo Heights was $77,257 in 2008 (compared to $64,688 in 2000), while the median per family income was $86,897. Males had a median income of $60,527 versus $37,089 for females. Source: Wikipedia Alamo Heights, TX
Save Time, Save Money,
Book a great lawn service now with GreenPal.