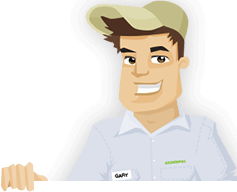 Needing your Lawn Cut?

Get Competitive pricing without the hassle

Book lawn mowing by a pro in Converse

Order lawn mowing now without calling around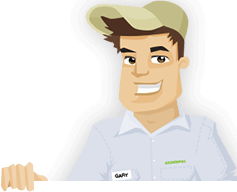 Needing your Lawn Cut?

Get Competitive pricing without the hassle

Book lawn mowing by a pro in Converse

Order lawn mowing now without calling around
Local lawn mowing services in Converse Texas
compete for your lawn

Here are Best Lawn Care Services in Converse, TX as of Sep, 2023
5 Star Ratings about GreenPal
David Hampton
Lawn Service in Converse TX

"I was over it, I was pushed my own yard and I will almost died out in the heat this summer while cutting the grass. I just always thought that lawn care service was too expensive so I knew I had to mow my own yard. But I decided I was going to get some prices and did some Google research for lawn mowing services in Converse Tx and GreenPal came up. It wasn't until I heard about GreenPal again a second time on Facebook that I decided that it was worth trying out. GreenPal went out and fetched me four competing lawnmowing estimates from local lawn care services in Converse Texas who were essentially competing over my lawnmowing business. What I was surprised about was the affordability. I was able to hire a lawn care service for every two weeks for $27 per grass cutting to mow my yard near Judson High School. This is so simple I wish existed for a ton of other home maintenance tasks but for landscape maintenance it is my go to solution."
John Parrish
Lawn Service in Converse TX

"My wife likes the yard perfect and honestly I like to save money. We tried a few different lawnmowing services in Converse and some were as cheap as $25 per lawnmowing and some as much as $50 for grass cutting. Obviously the more expensive lawn care service was doing a better job but I just couldn't afford $200 a month for yard maintenance. I found GreenPal in the App Store while looking for on-demand lawnmowing apps and just to try one out. GreenPal seemed to be a solution to my problem because the lawn maintenance app will let you audition a few different lawn care services until you settle into a fixed yard maintenance schedule with the one that you want to work with on your lawn maintenance. I tried a couple different grass cutting services using GreenPal and I found one that was both affordable however that also did a good enough job on the landscaping maintenance to suit my wife. We are now on our fourth month of lawn maintenance and everything is going well."
Shari Bracey
Grass Cut in Converse TX

"My son usually cuts the grass however lately he hasn't had time to keep up with it. Admittedly I let our lawn get about 20 inches tall and I kept hoping that he was going to get the yard back mowed but it just got too tall for our small push mower for him to do. That's where GreenPal came in. I started asking around to friends and family for reliable lawn care services near me in Converse and GreenPal got me four lawnmowing prices back in 45 minutes I hired the most expensive lawn care price out of the lawnmowing price list just to make sure that I would get the yard back mowed to the proper height. The first cutting went well and so much so that I just set up ongoing mowings and they were only $28 each so I guess you could say GreenPal was a lifesaver."
Robert Chaney
Yard Mowing in Converse TX

"Well after being stood up by two other Converse area lawnmowing services I decided to do something like GreenPal to get my yard mowed. GreenPal solved a major problem for me by simply delivering on grass cutting when no one else could. My lawn needed to be cut bad after calling around to dozens of lawn care services in Converse and I almost gave up. Then I signed up on GreenPal and I got hooked up with a solid local lawnmowing service in Converse that has now mowed the yard three times. I appreciated the ease of use of the mobile app and I highly recommend it if you're looking for a reliable lawnmowing service in Converse Texas."
Not in Converse, TX?
Here are GreenPal's lawn serivce areas
If you're needing grass cutting or lawn maintenance in Converse Texas then look no further you are at the right place. GreenPal is custom-built for the residents of Converse to make finding a lawn care service, getting prices for lawnmowing, scheduling yard maintenance, and paying for landscape maintenance services as easy as ordering a pizza . Now that I have your attention let me explain a little bit about how GreenPal works and how I can save you a ton of time, headache and hassle, and maybe even a little bit of money on your yard maintenance in Converse Tx and northeastern San Antonio. GreenPal has build a custom online software suite that local lawn care services in Converse use to operate their lawnmowing business. Everything from how they figure up and submit their price for grass cutting, to scheduling lawn maintenance services and keeping all of their customers organized in one place, to billing for yard maintenance and landscaping maintenance is all handled on Greenpal's online software. This means you can save hours of time when you are searching for a local lawn care service to give you a price on yard maintenance and Converse. Because they operate their lawnmowing company on top of GreenPal's technology when you submit your price request for lawn maintenance services GreenPal then sends the word out to qualified and quite frankly the best lawn care services in the Converse area that you are needing a price on lawn care.

Then they will look at the aerial photography of your yard and landscaping, assess how big your yard is, and then take into account whatever details you include with your lawn maintenance pricing request. All of this goes into how they figure out their lawn care service price for you and then it you'll get 3 to 5 yard maintenance costs email to you from local lawn care services and the Converse Texas area. Want to know the best part? There's no obligation to hire any of the lawnmowing services, you can read over their lawn care service reviews, and then make an informed hiring decision right online or from the GreenPal on demand lawn care service mobile app. Now you can literally do in a matter of minutes what normally takes hours of time of calling around to looking for lawnmowing services trying to get prices and and to get on one of these yard maintenance companies routes for landscaping maintenance. So that's the good news now you can save time and maybe even a little bit of money on your lawn care services in Converse. So no matter if you live over by Samuel Clemens High School or over by Crescent Bend Nature Park in Converse GreenPal has dozens and dozens of qualifying landscape maintenance service providers who are ready and waiting to take on your yard mowing simply click the orange button and you will receive custom yard mowing prices from local landscape maintenance companies who want to cut your grass for you this year, should you have any questions on how to use your GreenPal account hope you get it set up feel free to reach out and we will be happy to answer any questions on how to use GreenPal to find schedule and pay a local lawn care service in Converse. Also if you need local lawn maintenance company in Seguin, TX and also if you are looking around for local lawn mowing services in San Antonio TX nearby me GreenPal can assist in helping you find an affordable lawn care service in those areas as well.
Lawn Mowing Cost Calculator
Find out the average cost for Lawn Care Services In Converse TX
About Converse Texas
onverse is a city in Bexar County, Texas, United States, 15 miles northeast of downtown San Antonio.
In 2018, Converse proposed the annexation of twelve square miles of territory near Randolph Air Force Base in northeastern Bexar County. Several large commercial areas are included in the annexation. The additional land would be taken in a series of phased expansions until the year 2033. Once completed, the area of Converse would triple in size. Municipal services would become available to an often neglected part of the county.[5] The San Antonio City Council has unanimously approved the annexation; now the measure goes before the Converse City Council and the county commissioners.

Converse is located in eastern Bexar County. The Charles W. Anderson Loop highway around San Antonio passes along the eastern edge of Converse, separating it from Randolph Air Force Base. Converse is bordered by the cities of Live Oak and Universal City to the north, by the city of Schertz to the southeast, and by the city of San Antonio and unincorporated parts of Bexar County to the south and west.
According to the United States Census Bureau, Converse has a total area of 7.1 square miles (18.3 km2), of which 7.0 square miles (18.1 km2) is land and 0.077 square miles (0.2 km2), or 1.28%, is water.

In the city, the population was spread out with 31.0% under the age of 18, 8.0% from 18 to 24, 33.9% from 25 to 44, 20.8% from 45 to 64, and 6.4% who were 65 years of age or older. The median age was 32 years. For every 100 females there were 95.5 males. For every 100 females age 18 and over, there were 89.2 males. The median income for a household in the city was $47,947, and the median income for a family was $49,396. Males had a median income of $32,631 versus $25,765 for females. The per capita income for the city was $18,949. About 4.9% of families and 6.5% of the population were below the poverty line, including 8.5% of those under age 18 and 10.5% of those age 65 or over. Source: Wikipedia Converse, TX
Save Time, Save Money,
Book a great lawn service now with GreenPal.