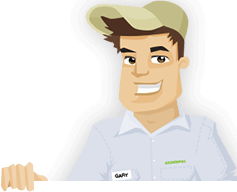 Needing your Lawn Cut?

Get Competitive pricing without the hassle

Book lawn mowing by a pro in Porter

Order lawn mowing now without calling around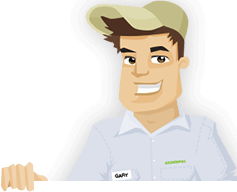 Needing your Lawn Cut?

Get Competitive pricing without the hassle

Book lawn mowing by a pro in Porter

Order lawn mowing now without calling around
Local lawn mowing services in Porter Texas
compete for your lawn

Here are Best Lawn Care Services in Porter, TX as of Sep, 2023
5 Star Ratings about GreenPal
Brad Dickson
Lawn Care in Porter TX

"To be honest, this is how most industries should be! If Uber and Favor can make it work, then I don't see why more companies try and lock down the market with a service like GreenPal. I'm the property manager for a few mobile home sites like Trinity Forest, and I like to make sure my lots are always well kept. The only problem is that most local lawn care services in in Porter see that I own property and want to lock me in to a contract. That's good and all, but if I can't see how these lawn mowing services work the first time how can I feel comfortable with contracting them? I had to do some digging for affordable landscaping maintenance with no contract, and thank God I found GreenPal. The fact that lawn care companies have to bid for my jobs is wonderful, and getting the opportunity to trade out companies for other lawn mowing services is perfect."
Patricia Haley
Yard Mowing in Porter TX

"My yard isn't too big, and I usually have time to do my own grass cutting, but there are times when I just don't want to do it, as bad as it sounds. But you know how grass is in this part of Texas, if you leave it alone for a few days there isn't a lawn mower on earth that can chop it all down. I travel a lot too, so I use GreenPal almost once a month just to get a cheap yard mowing. There are a few local landscaping companies in Porter that are just too busy for a late scheduling, and it's hard to find a local lawn mower by myself, so I thank GreenPal that I can run a quick search when I need to. The best thing I can advise is don't be afraid to ask for what you want! A lot of the landscaping companies you'll find are either looking for new clients or are just independent lawn mowers looking for work. Good luck."
Ronald Gray
Grass Cutting in Porter TX

"My husband usually cuts the grass but it's been so hard lately keeping up with the kids' schedule! We don't do it often, but if we have a little extra money we can afford to schedule a cheap lawn mowing on a Saturday. The first time we did it we were a bit nervous, but then it just so happened that the same guy we hired also cuts grass for the Oakhurst Golf Club! Now we can say we have the best lawn care service out there, if it's good enough for the golf club it's good enough for us! Once we got comfortable with GreenPal, we hired a yard maintenance company to help us really clean our yard up right before we moved houses. It made all the difference when the first few buyers were just in awe of how well the yard was kept. They liked it so much they kept our lawn maintenance company for their own use. money saver for me on lawn care service in Porter."
Kay Goins
Lawn Service in Porter TX

"What I really liked about the lawn care service I hired from GreenPal was the time they took to explain why they were doing certain things to my lawn. When I asked for a quote, my grass was so tall my ankles would disappear from them. Instead of just taking my money and hacking at my grass, the lawn mower explained to me that he would have to cut it twice because otherwise it would put too much stress on the grass. I would have never known that, I never did have a green thumb. The last time I tried to hire a reliable lawn mower in Porter on my own, we scheduled a day, I left instructions and where to find the outlets, even left him a lunch and an envelope for the payment when he was done. But when I got home, I found that not only was the lawn not mowed, but he took the envelope and the lunch! I'm glad that there are still honest people in the world that won't take advantage of an old lady like me."
Not in Porter, TX?
Here are GreenPal's lawn serivce areas
Welcome to GreenPal in Porter, Texas! We are the top lawn care website that connects you with the best yard maintenance professionals in your area. Lawn care is a summer occasion, and a few weeks without a lawn mowing, especially in Houston, can turn your lawn to an untamed jungle. With GreenPal's scheduling, you can set up routine lawn mowing with the best landscapers, reliable yard maintenance companies, and quick, cheap lawn mowers in every community, all the way north from Porter Elementary, Spring Creek Hollow and North Star Estates to Porter Industrial Park. Contracting, messaging, and paying your lawn maintenance man is all done through GreenPal at your convenience. Whether you need one lawn mowing or need to book a dedicated maintenance team for your landscape, we can help you set up a lawn service with them. GreenPal is in most cities across the United States and works hard to bring communities in touch with their local landscaping companies. There's a reason we believe every lawn care professional throughout the U.S. wants to sign up with GreenPal. Lawn care services see how easy it is to connect with you at all times of the day, not just walking house to house handing out cards. It's just as easy for them to find lawn care clients as it is for you to find lawn care services. We do the hard work of interviewing lawn care services, and by the time you sign up for GreenPal, you will already have plenty of options to choose from. Each company that applies to GreenPal goes through an interview process, followed by an equipment inspection. We've found that in the past, most of the GreenPal users reporting problems rent equipment out, but lawn care companies with higher reviews owned and maintained their lawn equipment. From here, each company chosen for GreenPal goes through a tryout. We talk with other GreenPal users who contracted them in the past, look over the other lawns they've done all over Porter, and how reliable a lawn care company they really are. Are they on time? Do they schedule weekly lawn mowing? What other services like shrub and tree pruning, hedge trimming, and fall leaf clean up do they offer?

If their lawn maintenance passes these tests, then they can start bidding for your work on GreenPal. Yes, we did say bid. Lawn care services in Porter send you messages through GreenPal to give you a quote on the job you need, not the other way around. Sometimes, a lawn care company will offer a blanket service price, say a shrub pruning and a lawn cut, but if you don't have shrubs to prune, too bad, it's still included. We see lawn care differently, so we reversed the roles. On GreenPal, if a lawn care company wants your business, they're going to bid for a job that fits the bill, nothing more nothing less. Houston is a pretty big city, and we know there's no point in hiring a yard maintenance company in from Porter if you live in Porter, so we've taken the time to section Houston by its suburbs and neighborhoods. The neighborhood specific sites are listed here: GreenPal Tomball GreenPal Conroe GreenPal Houston GreenPal Katy GreenPal Pearland GreenPal's services don't stop at lawn mowing, either. Many yard maintenance companies in Porter are skilled in all kinds of lawn care services, from customized hedging to gardening. There's no shortage of lawn care professionals in the area, we can assure you of that. Even if you want a full-scale, yard beautification and garden installation, there's someone on GreenPal that is the right fit. No matter how inventive you want your yard, you can always be sure the companies we put on GreenPal are qualified to do a good job. GreenPal is free to sign up and free to post a lawn maintenance job, the only thing you will pay for is the lawn care company you decide to hire. We at GreenPal just want to connect you with your community yard maintenance professionals in Porter, Texas. Needing services in another part of the greater Houston Tx area? No worries GreenPal has some excellent lawn cutting services in Conroe TX or needing to hire a lawn care service in Tomball TX near me.
Lawn Mowing Cost Calculator
Find out the average cost for Lawn Care Services In Porter TX
About Porter Texas
Porter is a city in the U.S. state of Texas, within the Houston–The Woodlands–Sugar Land metropolitan area.
Unlike most suburbs of Houston, the city of Porter, Texas is an unincorporated community of Montgomery County. It's location in the Woodlands and Sugar Land area, though, makes Porter known as part of the Houston metropolitan area

It does not necessarily have a defined area, but it defined by its area code (77365). The city does not have a municipality or school district, and the nearby New Caney Independent School District is responsible for the Porter population's education.
Caney Creek is responsible for Porter and New Caney's settlement in the early 1860s. When the city of Houston built railways through the area, towns sprouted up on each side of the railroads like weeds. The Porter area didn't house much other than a post office, and it wasn't until an early settler named James Porter built a sawmill and brought working families under him that Texas decided to make it an official town

Porter petitioned to have the town named Porter's Mill, but the post office chose to drop everything but Porter in the 1950s. Despite its unofficial boundaries, Porter is home to almost 26,000 people. It had 8,534 households, 6,620 families, and 38.1% of those families had children under the age of 18. The median household income came out to be $61,642. Source: Wikipedia Porter, TX
Save Time, Save Money,
Book a great lawn service now with GreenPal.