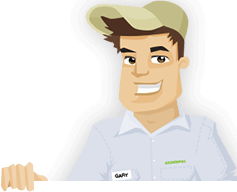 Needing your Lawn Cut?

Get Competitive pricing without the hassle

Book lawn mowing by a pro in Stone Oak

Order lawn mowing now without calling around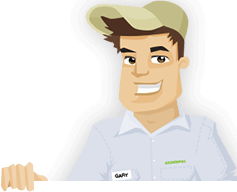 Needing your Lawn Cut?

Get Competitive pricing without the hassle

Book lawn mowing by a pro in Stone Oak

Order lawn mowing now without calling around
Local lawn mowing services in Stone Oak Texas
compete for your lawn

Here are Best Lawn Care Services in Stone Oak, TX as of Sep, 2023
5 Star Ratings about GreenPal
Tyler Tran
Grass Cut in Stone Oak TX

"I was looking for more than just a basic grass cutting service in Stone Oak. I did some checking around on craigslist and yelp and most of them lawn care services in Stone Oak just do grass cutting only. I wanted somebody to pull the weeds out of the lawn and landscaping beds every week and also prune the bushes once a month. Really out of desperation I tried GreenPal but I was delighted when after the second mowing I was presented with a bunch of other yard maintenance estimates that I was able to choose from like a menu and I just added on landscape bed maintenance and Shrub pruning along with my mowings. It was kind a like everything was at my fingertips. Check it out for lawn care services in Stone Oak, you won't be disappointed."
Dennis Morgan
Grass Cutting in Stone Oak TX

"When it comes the lawnmowing services GreenPal is great for comparing prices for lawnmowing and hiring a grass cutting company in Stone Oak that you want to work with. I hate dealing with lawn maintenance contractors, and I hate meeting with lawn care services and negotiating terms and pricing and when I was reading online reviews about the GreenPal lawnmowing app I decided to try it out. GreenPal enables you to sidestep all of the hassle of haggling with Stone Oak lawn mowing services. I literally went from no lawnmowing contractor to maintain my yard to getting an affordable grass cutting service set up cutting the grass every two weeks without even making a phone call or talking to the lawnmowing guy. It was perfect and just what I wanted."
Dan Shepler
Lawn Care Service in Stone Oak TX

"Wow is all I can say it doesn't go not get any easier to get the yard mowed than using GreenPal. GreenPal fetched me three competing lawnmowing prices from local lawn care services nearby me in Stone Oak Tx and I felt like I was a king. I read over their reviews and I hired the cheapest grass cutter out of the lawnmowing price list that GreenPal presented me with. I was skeptical because I went with the cheapest lawnmowing price however I was reading about GreenPal online and how you can audition a couple different lawnmowing companies if the first one doesn't work out. So knowing that I feel confident hiring any of the lawnmowing prices out of the batch would not get let down. The lawnmowing occurred on the day I wanted it and I'm a happy camper. Thank you so much GreenPal for making my life a little simpler."
Robert Martin
Lawn Mowing in Stone Oak TX

"I don't know what it is about lawn care services in Stone Oak Texas, but they need a lesson in customer service. After being stood up by three different lawnmowing companies to come out and cut my grass over by Barbara Bush Middle School in Stone Oak I decided that it was time to start cutting my grass again. However after looking at what a decent push mower costs these days so I decided to give it another shot when I friend from work recommended the GreenPal mobile app. GreenPal got me set up with a solid lawnmowing service in Stone Oak in a matter of minutes I had a replacement grass cutter lined up and I couldn't believe it when the lawnmowing I ordered happened the very same day that I ordered it. GreenPal made sure that I got smooth service out of my local lawn care service nearby and so I just want to head and set up weekly grass cutting for the rest of the year. It was as easy as that."
Not in Stone Oak, TX?
Here are GreenPal's lawn serivce areas
If you're looking for for the landscape maintenance services and lawn care service businesses in Stone Oak Texas then congratulations you have gotten to the right place on the Internet. Allow me to welcome you to GreenPal by far the easiest way in the North San Antonio area and Stone Oak Texas area to find a reliable yet affordable lawn mowing service to cut your lawn and maintain your lawn and landscaping for you. So here's how it goes usually when you are looking for a lawn care service, you call around to different local lawnmowing businesses nearby Stone Oak and the problem is they are all on lawnmowers cutting lawns, make sense? So they can't answer your phone call and you end up leaving a voicemail. That's right and in 2018 you leave a voicemail requesting a lawnmowing price estimate, the problem is is that they usually won't call you back until they're done cutting grass for the rest of the day and so three or four hours can literally go by before you even get a phone call back from the lawnmowing business in Stone Oak, Tx.

So then what happens is they will have to come out to your yard the next day to take a look at your yard and give you a price quote for how much is going to cost to cut your grass. So to even get a few lawnmowing prices you'll have to make dozens and dozens of phone calls and leave dozens of voicemails requesting yard maintenance cost estimates from Stone Oak lawn care services. And then on top of that, let's say you do hire one of these lawnmowing services that you do end up getting a quote from a couple of days later how do you know they are any good at lawn maintenance, and they know what they're doing with respect to yard maintenance services and if they will actually even show up on time to cut your grass on the day you agree to or not. These are all the problems that the GreenPal team set out to solve when we created the GreenPal landscape maintenance and yard maintenance mobile app. The way it works is GreenPal attracts the best lawn care services in the Stone Oak area to operate the lawnmowing business on top of GreenPal's yard maintenance website and technology. This means that you get lawn maintenance pricing quotes when you sign up for GreenPal and then you can read lawn mowing services reviews that other people in the Stone Oak Texas area have had to say about how they did on their grass cutting. You compare lawn cutting pricing and then hire the lawn maintenance company that you want to work with and then they will come out to service your yard and do your yard work for you on the day that you request. You are in total control and then the best part is you don't have to leave a check or pay for the grass cutting with cash you can easily pay from the mobile app or from the website after the lawnmowing is completed to your satisfaction. The good news is is that GreenPal has dozens of qualified lawn care services near Wilderness Pointe and over by Panther Springs Park and by Ronald Reagan High School in Stone Oak so what are you waiting for, go ahead and create your free account and get your free lawn maintenance prices to get started on your maintenance and a snap. Also if you need local grass cutting services in Seguin, TX as well as affordable lawn mowing services in Alamo Heights TX nearby me GreenPal can also save you time and money on lawn care services there as well.
Lawn Mowing Cost Calculator
Find out the average cost for Lawn Care Services In Stone Oak TX
About Stone Oak Texas
Stone Oak is a master-planned, deed restricted, multi-use development in far north central San Antonio, Texas.
As of 2012, the Stone Oak population is estimated to be 75,984, an increase of 55,927 people since 2000. Stone Oak is located north of Loop 1604 and west of 281. The district is known for its gated-communities, 24‑hour security, and well landscaped medians. For privacy—many of Stone Oak's communities are gated.[citation needed] The area has many large and small shopping centers catering to the residents' needs. In addition to Stone Oak, The Dominion, Alamo Heights, Olmos Park, Terrell Hills, Hill Country Village, Monte Vista, and Shavano Park round out San Antonio's top affluent neighborhoods. Stone Oak is also home to the Canyon Springs Golf Club.
Neighborhoods in the Stone Oak District south of Overlook Drive are served by North East Independent School District. A small portion of Stone Oak neighborhoods north of Overlook Drive are served by Comal Independent School District. In the North East Independent School District, Stone Oak is served by Wilderness Oak Elementary, Stone Oak Elementary, Hardy Oak Elementary, Canyon Ridge Elementary, Tuscany Heights Elementary, Lopez Middle School, Bush Middle School, Tejeda Middle School (a very small portion north of Stone Oak Parkway, east of Canyon Golf Road, and South of Wilderness Oak Drive and Mountain Lodge), Lady Bird Johnson High School, and Reagan High School. Source: Wikipedia Stone Oak, TX
Save Time, Save Money,
Book a great lawn service now with GreenPal.