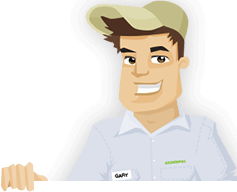 Needing your Lawn Cut?
Get Competitive pricing without the hassle
Book lawn mowing by a pro in Marrero
Order lawn mowing now without calling around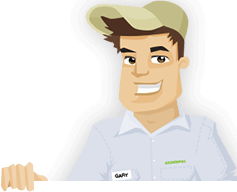 Needing your Lawn Cut?
Get Competitive pricing without the hassle
Book lawn mowing by a pro in Marrero
Order lawn mowing now without calling around
Local lawn mowing services in Marrero Lousiana
compete for your lawn

Here are Best Lawn Care Services in Marrero, LA as of Sep, 2019
Here are a few 5 Star Ratings from GreenPal users
Marco Herrera
Lawn Mowing in Marrero LA
One of my favorite things about the website is that there is really no pressure to hire the same lawn mower again. Even if he does a good job, I still like to see how other people handle their lawn maintenance in Marrero, La. That isn't selfish is it? If GreenPal gives the option to hire any local lawn mowing service in Marrero, then I don't see what the harm is in going for another company just to check it out. In fact, I kind of already use a rotating system for the yard maintenance near me I hire for Greater Calvary Church. The poor thing was not getting taken care of, and it is such a beautiful church I could not let it go like that. So for the past few weeks I have been trying out all the people on GreenPal that offer local lawn maintenance near me. It has been good so far, only one company I didn't particularly like, but it wasn't that they were bad lawn mowers (in fact, they were one of the cheap lawn mowing options out there). Yes absolutely, I have already told a few friends in the congregation about GreenPal, you don't have to worry about that part!
Jason Daw
Lawn Mowing Service in Marrero LA
GreenPal is a good service, no doubt about it. I have to cut my grass at least every two weeks because it gets so out of control. I don't know if it is just being a Dad or some kind of OCD or what, it just bothers me to see it long. That and of course it takes me forever to do the job. I think my record has been four hours, but that is because I can't stand not doing the job right. And if you aren't the best landscaper in Marrero, cutting, weeding, and then cleaning up takes forever. My son graduated Truman Middle School by the time I was done cutting the grass. Okay, that is a bit dramatic, but you get my point. I have hired about fourteen times now, at least, that is what my profile says. No, I haven't stayed with the first guy, but I did ask him to come back for a longer term for yard maintenance in Marrero, so yes I think I have found myself a good candidate for long term lawn care in Marrero.
Vanessa Margolies
Lawn Mowing Service in Marrero LA
I would say GreenPal is a necessity just if you don't have the time. Other than that, going for a good grass cutting on your own isn't too bad. I know some people might make it out to be a big deal, but honestly a few YouTube videos would teach you how to cut it yourself just fine. No, I don't have much time either, but that is because I am travelling a lot and my wife runs her own business, and of course my wife doesn't want to do it. So we agreed on hiring out for our cheap landscaping Marrero, Louisiana. At the very least it just bought us time if anything else. We technically live out in Westwego but the reason you picked up this location is because my wife's business GreenPal profile. We just decided to both put our two cents into one review you know? Make sure the guys we hire that get do a great job can be rewarded somehow. We go with Lando a lot, and from what we see he is doing pretty well for himself on GreenPal. Rightly so, there are a ton of great options for landscaping maintenance in Marrero, LA.
Alex Mayview
Lawn Cut in Marrero LA
I signed on to GreenPal initially because I thought you guys were actually the company that was going to come over for cheap lawn mowing in Marrero, La. So I was pretty confused when some other company contacted me. I thought they were trying to poach one of your leads! But when I figured it out of course it made sense, I was just having a blonde moment. Yes, I do like GreenPal because it takes a lot of the hassle I used to deal with. Once I didn't want to work with one affordable yard maintenance in Marrero, Lai could just move on to the next, and if they do a good job I can schedule them right away. I think it's because I don't like haggling for what a good price is. I don't want to screw the guy over but if he tries to upcharge me I have a problem saying no. At least with GreenPal the price is already fixed, so that is not even an issue. Well the first time I looked I found a ton near Academy of Our Lady, which was right by my house, so yes it does find the closest affordable lawn care near me.
Not in Marrero, LA?
Here are GreenPal's lawn service areas
Lawn Mowing Cost Calculator
Find out the average cost for Lawn Care Services In Marrero LA
For those of you looking for cheap lawn mowing in Marrero, the task could be a lot harder than you think. for a lot of people, the hunt for decent yard maintenance consists of this: either waiting for business cards to arrive at your door (some might be flyers) or racing down a street phone in hand hunting down a lawn maintenance truck you happened to drive by.
Does that sound familiar? If it does, then however you found our website you should call it destiny. GreenPal is the solution to finding affordable lawn mowing in Marrero, La, from the smallest of the small businesses, to the large and upfront corporations, all of them within your reach.
We understand that it doesn't make sense for us to connect you to a cheap lawn mowing service near you if you live in Marrero, so we have done the hard work of hyper-localizing all the results from Google Homepages, directories, phonebooks, and every GPS. We have even go so far as to consult Yelp for a chance of finding a local lawn mower in Marrero that might be your next door neighbor.
Signing up for GreenPal takes little more than a few minutes, which can be done from your phone or desktop. Once we have a bit of information (not including your credit card) we can get you started on the average price of lawn mowing near you. Once we have that, local lawn mowing services in Marrero, La with no contracts, contract work, or just a free afternoon will contact you via mail.
That makes a big difference with our members. We get it, there are so many aps on the market that a notification might be lost in that long line of texts, so we decided to forgo as many notifications as possible and send your results to you via email. This lets us talk to you through one of the most used mediums for conversation.
So now that you have one of the most trusted connection platforms on the internet for local yard maintenance, how are you going to actually get some yard mowing done? Once you notify us that you are looking for a cheap lawn mowing in Marrero, LA, we notify every local yard maintenance in Marrero. After that, it is up to them to send you a cheap quote for grass cutting. Most of our companies take up to a day to respond, but many respond much quicker. In fact, we have even gotten reports of replies returning to our clients within minutes!
The best part about the next step is that there is no next step! With your address, time and place of where you want your lawn mowing, the local landscaping maintenance in Marrero will take it from there. Even paying is a breeze when you register your payment information. It will be like wishing for your grass to magically get cut shorter!
Now, we understand our place in the internet lawn maintenance industry. There is and has been potential scammers looking to get an edge on when you will not be home. Popular sites like Craigslist have allowed for scams to take place because they do not properly vet every service. Understandable, since there requirements to post are so broad.
But we at GreenPal work hard to keep you safe. That is why we weed through every application to our website with care and precision. We ask very specific requirements for our lawn maintenance companies in Marrero, La, and it is either that they follow suit or have fun walking the streets looking for business.
One of the striking things we do for our clients is that we ask every local lawn mower and best landscaping in Marrero to send us pictures of their equipment. We have found in the past the quality of a yard maintenance company's equipment is a huge tell about the quality of their work. Do they have a rented lawn mower from Home Depot? Or do they have several models, maybe even specialty mowers? There is a lot to tell from a lawn mower's tool, especially since the tool is one of the most important parts of the job.
Come see what options for local lawn mowing in Marrero has for you. WE think you will be able to find at least three cheap results for a good lawn mowing, if not more. This is, after all, how lawn care should be! This page is for Marrero, La specifically, so if you live near the Mississippi River in New Orleans, here are the rest of your pages in the bottom left of the page!
About Marrero Lousiana
Marrero is a city in Lousiana, United States.
Marrero, La is located right on the West Bank of the Mississippi River, and is one of the many French-namedcities in the New Orleans-Metairie-Kenner metro statistical area. As far as population goes, it is one of the census-designated places in New Orleans with the average population of thirty-six thousand. The name of the city comes from a place of honor. Louis H. Marrero was the founder of the Marrero Land Company, but that is as far as the honor goes. As is the case with smaller towns before population really begins to take off, the town was named for lack of creativity and egotism.
Marrero, La, prior to be named Marrero, was known to the rest of the city of Amesville. In fact, many maps made during that time listed Marrero as Amesville, which was named after a Boston businessman Oakes Ames. He purchased the land after the Civil War and named the town after himself, but in the year of 1916 the U.S. Postmaster changed the name officially to Marrero. The only few details of Louis Herman Marrero was that he was born in Mississippi in 1847. When he was still in school as a child his family moved to St. Bernard Parish, Louisiana, where he took to the culture and vibrancy of the burgeoning city.
When he was in school in Jackson, Louisiana, the Civil War broke out and the whole country enlisted to fight for their respective sides. He joined the army and fought alongside Captain Scott and his command. The troop was later known as the 25th Louisiana Regiment. There are many schools in Marrero, but few are named after an African-American. Judge Lionel R. Collins Montessori School was once-before called Ames Montessori, but the school board voted to change the name to the first African-American judge who was elected to Jefferson Parish-level political office.
Since the system was updated in 2010, the census official population listed Marrero as having thirty-three thousand people, twelve thousand households, and a staggering number of nine thousand families. Most of the population is White, coming in at forty percent, African Americans at forty-five percent, and Native American at six percent.
Tired of unreliable lawn services?
So are we... See how it works
Recent lawns mowed in Marrero, LA
by GreenPal's community of lawn care pros
Save Time, Save Money,
Book a great local lawn service now with GreenPal.