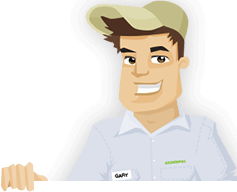 Needing your Lawn Cut?
Get Competitive pricing without the hassle
Book lawn mowing by a pro in Jackson
Order lawn mowing now without calling around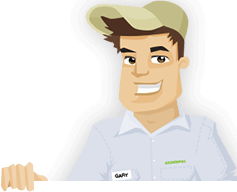 Needing your Lawn Cut?
Get Competitive pricing without the hassle
Book lawn mowing by a pro in Jackson
Order lawn mowing now without calling around
Local lawn mowing services in Jackson Mississippi
compete for your lawn

Here are Best Lawn Care Services in Jackson, MS as of Aug, 2019
Here are a few 5 Star Ratings from GreenPal users
Daisy De La Rosa
Lawn Maintenance in Jackson MS
Not that I have been using GreenPal a lot, I downloaded it because it looked like an interesting app. Turns out it works lol who knew. I ended up using it to get a dead tree out of the yard, had three local landscapers in Jackson email me about quotes. Turns out there was a dude in Heatherton that would help me out, and by the end of the week the tree was done for!
Viviana Burt
Grass Cut in Jackson MS
Typical story, I just bought a house and the lawn was in pretty bad shape, looked up online and ended up going for GreenPal because they promised more quotes faster. They weren't wrong. I posted a picture of what needed to be done, sure enough four local lawn mowing services in Jackson reached out. Just finished the project. Not easy for a guy living in Kirkwood South, so think about that. It's worth a shot, I don't know how it will be long term though.
Will Wakefield
Lawn Cutting in Jackson MS
Awesome spot with awesome people. They really know their stuff too. I was hiring a cheap lawn mower in Jackson for years and then these guys show up and tell me exactly why my grass dies every year. I let them take over and now I've got the greenest lawn in Lexington. Check the pictures on the profile if you aren't believing me.
Madison Bailey
Yard Cutting in Jackson MS
I had a really good local landscaper in Jackson working my yard for years, had no problem with him whatsoever. Then, when prices starting going up we kept on because we knew him well, but the service went down tremendously. We were with him for so long because we thought he was the only local lawn mowing service near me in Norwood, but GreenPal proved us wrong! We found one within a week and forgot all about the guy.
Not in Jackson, MS?
Here are GreenPal's lawn service areas
Lawn Mowing Cost Calculator
Find out the average cost for Lawn Care Services In Jackson MS
GreenPal is slowly becoming America's first choice in online lawn care contracting. Since their beginning in 2013, their motto has been the same for anyone looking to contract local lawn care services in Jackson and areas such as Pecan Acres and Quail Ridge: they want you to have a peace of mind when contracting yard maintenance professionals near you. Since the advent of the internet, there have been various sites like Craigslist where you can look for services like cleaning services, landscape maintenance services in Jackson, plumbers, gardeners, and mechanics. But what those sites don't offer is their ability to keep you safe when making the transactions. Scams have slowly crept into the market, and there have been too many accounts of deals gone sour from people just trying to find a good time when you won't be home. GreenPal wanted to take the fear out of contracting affordable landscape maintenance in Jackson, Riverwood, Sheffield, and Briarwood Terrace by making the application rock solid secure. When a local lawn mower in Jackson wants to be on GreenPal, they have to go through a rigorous process of business credit checks, equipment inspections, and past work in the city. If the company is worthy enough to be on GreenPal it is off to the races. They are free to bid for jobs throughout the city, naming their price and their availability to those looking for cheap lawn mowing in Jackson. The company says one of its biggest features is the ability to find several options for local lawn maintenances in Jackson that are just as good as the last. Messaging, payment, and updates are all available through the app, streamlining communication between contractor and homeowner. You can even set up contracts for seasonal yard maintenance and autopayments that make the whole process even smoother. They even allow users to rate and review the jobs performed, so future users can know exactly how each of the best yard maintenance in Jackson really do work on site. With an app like GreenPal, it really shows just how malleable the app market can be. Now, instead of googling for corporations that may or may not be you, you can be sure that you can find someone who really understands the soil and grass in your area, all of which leads to jobs better done and fewer mistakes. This, GreenPal says, is how lawn care should be handled in 2018.
About Jackson Mississippi
Jackson is a city in Mississippi, United States.
Jackson is known officially as the City of Jackson and is the most populous city in the state of Mississippi. The county of Hinds, in which the city resides, is one of two county seats because of its population. Along with the city of Raymond, Mississippi, the two make up the county's population seats. The city's landscape includes the three thousand acres that make up the Jackson-Medgar Evers International Airport in Rankin County and Madison County. Since the last population count in 2017, the count was estimated to be 165 thousand people, which was a decline. In the last census, the population was counted to be 173 thousand in 2010.
Jackson is located right on the banks of the Pearl River and is located on the Jackson Prairie region of Mississippi. In terms of the rest of the state, Jackson lies pretty much in the center of the state, if anything in the southwestern central part of the state. It covers a landmass of 111 square miles, only two square miles of those are water. It sits at an elevation of 300 ft, common with the rest of the state save for a few mountains. General Andrew Jackson is the purpose for the name of Jackson. He was honored after his role in the Battle of New Orleans and the slaughter of thousands of indians under his command. His ruthlessness when it came to anyone who wasn't white was respected back then, but is only slightly respected now that racism has taken an underground liking with American citizens.
Tired of unreliable lawn services?
So are we... See how it works
Recent lawns mowed in Jackson, MS
by GreenPal's community of lawn care pros
Save Time, Save Money,
Book a great local lawn service now with GreenPal.