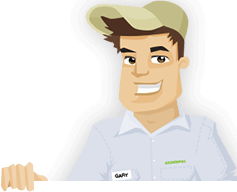 Needing your Lawn Cut?
Get Competitive pricing without the hassle
Book lawn mowing by a pro in Pensacola
Order lawn mowing now without calling around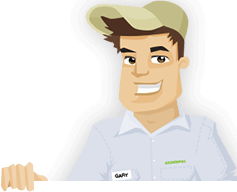 Needing your Lawn Cut?
Get Competitive pricing without the hassle
Book lawn mowing by a pro in Pensacola
Order lawn mowing now without calling around
Local lawn mowing services in Pensacola Florida
compete for your lawn

Here are Best Lawn Care Services in Pensacola, FL as of Sep, 2019
Here are a few 5 Star Ratings from GreenPal users
Phillip RayCliff
Grass Cutting in Pensacola FL
As a landlord responsible for lawn care on many properties, I need an easy solution to get my lawn care handled. No dought about it the easiest way to schedule lawn care is through GreenPal. Even if my main lawn care provider is not available, they have a crew of providers which can help me get the lawn handled. I highly recommend this service for anyone that doesn't want to spend all day stressing about lawn care. Know I have plenty of time to enjoy Now I have the time to enjoy myself at many of the Pensacola parks such as the Pensacola Aviation Discovery Park.
Tracy Fieldman
Lawn Cut in Pensacola FL
As a student at Fortis College, I don't have time to worry about lawn care. Unfortunately, my landlord doesn't take care of it so I have to. I was annoyed until I found GreenPal. Now I can simply schedule lawn care services through an app and get lawn care near me any day of the week that I need it. At least almost any day. I am always amazed just how flexible it is to schedule lawn maintenance through GreenPl, and I would recommend it to renters and homeowners alike.
Henry Jackson
Yard Mowing in Pensacola FL
It's hard to believe that technology has come so far! When I was looking to get the grass cut, and lawn maintenance I found GreenPal. I saw they had an app, and gave it a try. Apparently, you can now schedule lawn care services through a phone app! After receiving lawn care bids from businesses that provide lawn care near me, I went with the crew I trusted most. It was nice to know that all of the vendors were pre-verified by GreenPal, and best of all, they actually did an amazing job! Now I have time to enjoy my disc golf at the City of Gulf Breeze Disc Golf Park.
Stacy Handerson
Yard Mowing in Pensacola FL
When I first bought my house in Pensacola, Florida I forgot to consider the lawn care I would need. Between the house purchase and my job at the Pensacola International Airport, the thought didn't even cross my mind until the lawn was about 6 inches tall. I needed an immediate solution. So I did a search for lawn care near me and found lawn care bids from GreenPal. I immediately selected the best offer and in less than a week, they had my lawn in control. I would recommend anyone looking for lawn care services try GreenPal.
Not in Pensacola, FL?
Here are GreenPal's lawn service areas
Lawn Mowing Cost Calculator
Find out the average cost for Lawn Care Services In Pensacola FL
Let's Face it, finding reliable lawn care is difficult. Between scheduling and no show time after time, it can be a real pain to keep up with your lawn maintenance needs. We have a solution.
]Welcome to your GreenPal's page for Pensacola, FFlorida. Find just a few of the top-rated lawnmowers in Tucson. Landscaping and lawn maintenance companies are now available for hire at any point in time.
Once you sign up for GreenPal, you can meet, message, and coordinate prices for all your lawn care service needs. From basic yard mowing to tree removal, pruning, edging, and even total landscape renovation, GreenPal can help you find the company which suits your needs. We know how hard it can be to track down a good lawn care company, so we've done the hard work of finding the best in the industry to make your life easier.
We hyper-localize our city pages because most of our customers are homeowners just like you. This page will connect you with cheap and reliable lawnmowers and landscapers in Pensacola, Florida. or all of Arizona for that matter.
You may have been asking yourself, with all the lawn care issues in your neighborhood, how do I find a good landscaper without getting ripped off. We have a strict vetting system that is in place to combat exactly that. In addition to the standard business credit checks and basic company information, we interview each and every landscaping maintenance company to ensure they are legitimate. This means we check their equipment and interview past clients. We have found that this information tells us a lot about the yard mowing business and how the services could be improved. Additionally, we also require contractors to submit pictures of previous jobs.
Companies that apply for our site, meet heavy requirements. We turn away and lawn care companies which have inadequate equipment to service our professional level, that is why we do our strict vetting process. We ensure that only the best landscapers will be available through our site.
We go through all of this to protect those that use our service from those of been more harm than good. The lawn care business is tricky, and it can be discomforting to make strangers from Craigslist and give them your personal address. This is the kind of information you don't want in the wrong hands, and using our site prevents you from giving your information to complete strangers.
If you do not want your information falling into the wrong hands, are tired of poor lawn care service, or just want someone to show up on time for once, we are here for you. Don't stress out any longer, will go through the difficult process of finding a good lawn care company. We have made everything simpler so that you can focus on other things in your life.
Signing up takes as little as five minutes, and after we have your information we will start connecting you with local lawnmowers in Pensacola, Florida. Once we have determined a fair price for cutting your grass, companies can contact you and offer their best price. It is really that easy and the next morning you have several options in your inbox. Welcome to the future lawn care, welcome to GreenPal.</p>
About Pensacola Florida
Pensacola is a city in Florida, United States.
Pensacola is the westernmost city in Florida and it is located in the Panhandle of Florida. In fact, it is only, approximately 13 miles from the border with Alabama, and is quite near the city of Mobile. Pensacola is the county seat of Escambia County, in the U.S. state of Florida. According to the 2010 census, the population of the Panhandle city was51,923. This is down from the 2000 census in which the population was 56,255. Pensacola is the principal city of the Pensacola metropolitan area, the population of this metropolitan had an estimated 461,227 residents in the year of 2012.
The city of Pensacola is a sea port on Pensacola Bay. It is protected by the barrier island of Santa Rosa Pensacola also connects to the Gulf of Mexico. Located in the city is a large US Naval Air Station, which was, in fact, the first in the US.
This airbase is located southwest of Pensacola near Warrington. In fact, this is the base of the Blue Angels demonstration team and also includes the National Naval Aviation Museum. The main campus of the University of West Florida is located just to the north of the city center.
Originally inhabited by Muskogean language peoples Pensacola has changed a lot. At the time of the first European contact in the Pensacola people lived there and the Creek people frequently visited and traded from what is now present-day southern Alabama. The Spanish explorer Tristán de Luna founded a short-lived settlement in the year of 1559. By the year 1698 the Spanish established a presidio in the area, from which the modern city gradually developed. The Pensacola area changed hands several times. This occurred as European powers competed in North America. During Florida's British rule from 1763–1781 the fortifications were strengthened.

Source: Wikipedia
Tired of unreliable lawn services?
So are we... See how it works
Recent lawns mowed in Pensacola, FL
by GreenPal's community of lawn care pros
Save Time, Save Money,
Book a great local lawn service now with GreenPal.