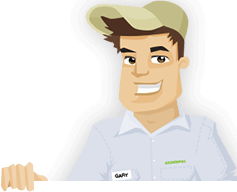 Needing your Lawn Cut?
Get Competitive pricing without the hassle
Book lawn mowing by a pro in Metairie
Order lawn mowing now without calling around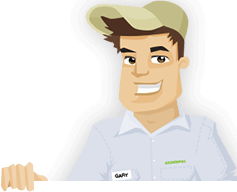 Needing your Lawn Cut?
Get Competitive pricing without the hassle
Book lawn mowing by a pro in Metairie
Order lawn mowing now without calling around
Local lawn mowing services in Metairie Lousiana
compete for your lawn

Here are Best Lawn Care Services in Metairie, LA as of Aug, 2019
Here are a few 5 Star Ratings from GreenPal users
Jeremy Williams
Grass Cutting in Metairie LA
I have nothing but good to say about GreenPal. I use it almost every day to check how my rental properties throughout the city are doing as far as the local lawn maintenance in Metairie, La I hire. I use it in other cities too, I just happen to have the most properties in Metairie. Yes, absolutely, I would tell anyone who asked about finding cheap lawn mowing in Metairie, La or for anything as far as yard maintenance goes. I have been on the site for six months now (I guess, according to my profile!) and have yet to find the need to send in a complaint. You guys do your work as far as finding the right landscaping companies in Metairie, because all the realtors I know who use the website don't have problems either. No, I don't use it for my own home actually because I contract out a local lawn mowing service near me in La Salle Park. We have been doing business for a while, so it feels like a bit of a betrayal at this point. However, I did tell him about GreenPal so he is getting on it too.
Lauren Taylor
Yard Cutting in Metairie LA
So glad something like this came along! I am always looking for someone to take care of the yard mowing because I just don't want to do it. I feel like a kid procrastinating on his homework whenever the time comes when the grass is too long. I will literally find any excuse to not cut the grass. Once, I took a morning yoga class just so I could get out of the house, true story. I am pretty sure you had people like me in mind, and I do mean lazy people. I signed up right away when I found out about finding cheap landscaping in Metairie, La, and it has been pretty good. At least good enough for my mom not to notice that I haven't been doing the grass cutting. Oh well, she is happy about it, and it means a lot more to me when I get to spend my Saturday at Lake Pontchartrain instead of behind a mower. Hey, you can call me lazy but you can't call me dumb, I would just rather be doing other things than cutting the grass.
Ryan Powe
Yard Cutting in Metairie LA
I'll have to admit it, GreenPal is pretty thorough about their hiring process. I got burned pretty bad from hiring out for cheap yard maintenance in Metairie, LA. Not too bad, just lost out on fifty bucks, but from what I hear what can happen you could say I got lucky. It's not like I wasn't careful or anything, it was just that I could not find a single local mower near me that I could even contract. I live out in Bucktown, so you can imagine that finding local landscape maintenance near me would be hard. And let me tell you, it has. It took a while for affordable lawn mowing in Metairie, Louisiana to get back to me, but when they did they were asking for something way cheaper than I thought. So I took them up on it, and they did the job just fine. I will probably stay with GreenPal for a while, yes, as far as you guys keep the good work up! I don't see me changing to anything else for some time.
Michael Slade
Grass Cut in Metairie LA
Oh man do I have a story for you. So I got into it with the office at my apartment building next to Windsong Apartments. My lease was almost up, and they had told me that they were going to up the rent for next year's lease in order to share the cost of the landscaping in Metairie they were going to hire. I asked them how much they were going to charge and I was just blown away. I am no expert, but I am pretty sure they were getting the rug out from them. So I told them about GreenPal, they said they would look into it, and lo and behold they found cheap lawn maintenance in Metairie, Louisiana that beat the other's price. No one knew what I did for the whole apartment complex, but it is my little secret I'll tell you that. if anything, I am just happy I knew about GreenPal from my cousin, otherwise I would just have to suck it up and pay the new rate. So, let me tell you right now that if you think you can't find cheap lawn mowing in Metairie, La then you are wrong!
Not in Metairie, LA?
Here are GreenPal's lawn service areas
Lawn Mowing Cost Calculator
Find out the average cost for Lawn Care Services In Metairie LA
There is no point in settling for high prices for the best lawn care in Metairie, LA. As a matter of fact, most lawn mowing services in Metairie will upcharge customers like you because they know it is a hard thing to find the competition. Not that there is no competition, but on the contrary. Because most local lawn mowing services in Metairie, as well as the rest of the country, are out and about cutting lawns, very few of them leave time to advertise.
We are sure you have seen an example of this. Have you come home to find a business card or flyer taped to your front door? Maybe you have seen a truck roll by with their landscaping logo on it. These are one of the few methods available to showcase their local lawn maintenance in Metairie. Other than posting a Youtube video of their amazing methods, these are what local yard maintenance in Metairie, La have to work with. And, let us be honest with ourselves, how many of you would be impressed with a video on the best lawn mowing in Metairie, LA?
Unless you are a fanatic about amazing lawn care, that answer is a hard zero. But that is okay, because the in the age of the internet, imagination on building a new platform for even a super-specific market like cheap landscaping in Metairie, LA is the key to it all. That is why we worked so hard to bring GreenPal to life.
With GreenPal, you will be able to find all the best options for local landscape maintenance in Metairie, La. WE know just how important location is for a thing like yard maintenance, so we have hyper-localized all of your results to come from your specific area of New Orleans. ON this page, you will be able to meet just a few of the many options for the best lawn maintenance in Metairie, all scouted and found by our team.
If you think you have been paying too much for scheduled lawn mowing, you probably are. In truth, lawn mowing in Metairie is a humble trade. Anyone can do it, technically, if they know how to start a motor. But there are lawn care professionals near you that have been doing it for years, if not decades, and if the saying "practice makes perfect" means anything to you, then these companies could make your lawn as beautiful as the Longue Vue House and Garden.
If you want the best deals for local yard maintenance in Metairie, LA, here is no other option but to contract the lawn maintenance companies you find on your page. WE do the legwork of finding every independent lawn mower and landscaper in Metairie who is more than capable of providing consistent, quality customer service to you. The best part you don't really have to meet them, if you trust us enough to properly vet the professionals from the scammers, then there is no end to the specialists you can contract for anything in your yard.
Even if you want just a basic lawn mowing, most of the landscape maintenance services in Metairie are trained in all sorts of services. From extreme cases like redoing an entire yard to the simplest leaf removal, these companies are ready to send you their best quote for their business. We believe that the service industry is more than able to work on the internet, and if taxi drivers and personal grocery shoppers are a thing of the world today, then most definitely there is space on the web for lawn care.
Signing up is easier than ever before. With just your basic info and a physical address, we can begin to fetch the most affordable lawn care in Metairie. The best part is that you don't even need a credit card to check your rates. A physical address where you are going to want lawn mowing is easier will do just fine. Even if you want to be a generous person and send a lawn mowing to your friends and family, the only thing you would need to do is provide their physical address and Google Maps will determine the average price for a simple lawn mowing. See how easy contracting local lawn mowing in Metairie can be?
About Metairie Lousiana
Metairie is a city in Lousiana, United States.
Metiairie, Louisiana is a smaller suburb of the New Orleans Metropolitan Area and a census-designated place for the state, but specifically for Jefferson Parish, Louisiana. It is actually the largest community that Jefferson Parish can boast, and can also boast itself as the fifth-largest census-designated place in the United States. The curious thing about the city is that if it were incorporated to the state of Louisiana, Metairie would be the fourth largest city.
The name comes from the French word for sharecropping, a system in which farmers paid a share of the year's take as tax for using their land. Back in the day, the area was just that: a string of small farms that was the primary source of economic movement up until the famous twenties when urbanization really began to take hold of the country.
The French, as you can tell by the name and culture of the area, were one of the first and most important settlers to the area. They began making their way over to Louisiana in the 1720s, slowly squeezing out the Acolapissa tribes out of the area. One of the branches that once flowed through River Ridge, Metairie, Gentilly, and East new Orleans is actually one of the most historical landmarks of the city, as people as ancient as the Native American tribes from the area used the ridge as a road.
In modern history, the city of Metairie was known across the nation when one district elected David Duke, one of the figures associated with white supremacy in America, to the Louisiana state legislature. Although he was there for one term, the legacy of allowing a racist into the government has made stark contrast between communities, drawing a line in the sand as to where different classes stand on the issues of racism. However, political ideologies were mixed after the 2005 Hurricane Katrina disaster flooded all of New Orleans. When an equal number of families from all across the spectrum were forced to relocate to Metairie, the diversity of the city went almost gray.
Tired of unreliable lawn services?
So are we... See how it works
Recent lawns mowed in Metairie, LA
by GreenPal's community of lawn care pros
Save Time, Save Money,
Book a great local lawn service now with GreenPal.