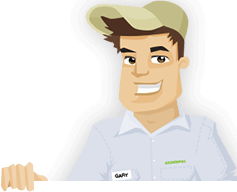 Needing your Lawn Cut?

Get Competitive pricing without the hassle

Book lawn mowing by a pro in Aurora

Order lawn mowing now without calling around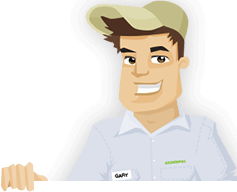 Needing your Lawn Cut?

Get Competitive pricing without the hassle

Book lawn mowing by a pro in Aurora

Order lawn mowing now without calling around
Local lawn mowing services in Aurora Illinois
compete for your lawn

Here are Best Lawn Care Services in Aurora, IL as of Sep, 2023
5 Star Ratings about GreenPal
Bryan Carter
Lawn Cut in Aurora IL

"I was on the hunt for a cheaper lawn care service in Aurora to cut my home near the Aurora West Forest Preserve. All of the lawn care services that I called in town we're going to be over $50 per cutting and I just felt like that was too much money to spend on grass mowing, heck I will just mow the yard myself for that. Luckily I stumbled upon the GreenPal website while doing research for lawn care services near me and decided to try it out. I was astounded when I got three competing lawnmowing offers between $30 and $40 per grass cut emailed to me within five minutes. I hired a $33 per lawnmowing landscape maintenance company in Aurora to cut the yard the very next day. Highly recommend this app."
Mark Fowler
Grass Cutting in Aurora IL

"The last Aurora lawn care service I was using for my yard cutting wanted me to sign a contract for weekly grass cutting or else he was going to refuse to mow my yard anymore. I felt uncomfortable signing a contract for landscaping maintenance services and it felt a little heavy-handed if I'm honest. A friend recommended GreenPal and how you can pay per grass cutting and don't have to sign any contracts or make any long-term commitments for yard mowing. After signing up for my lawnmowing prices through GreenPal I was able to save five dollars per lawnmowing and get the yard cut every 14 days with no contract for landscaping maintenance services signed. GreenPal was just what I was looking for and I felt like the mobile app deserve a good review for fast yard maintenance."
Jason Smith
Lawn Maintenance in Aurora IL

"Well after just moving into Aurora I did not know a soul. I started looking around for home maintenance companies to cut my grass, and I figured it be pretty easy to find somebody to cut my grass given that I was willing to pay a fair price per lawn mowing, but boy was I wrong. It was like pulling teeth to get any Aurora lawn maintenance companies to even call me back for a quote for lawn maintenance services for someone to cut my yard near Stonebridge Country Club in Aurora. Then a friend from the church that I recently joined recommend a GreenPal and man this was super easy. I went from not knowing anybody to getting quotes for grass cutting to getting a lawn care service hired to mow the yard the very next day within 45 minutes. It was almost magical."
Donald Bateman
Grass Cutting in Aurora IL

"Have you ever had the mysterious case of the disappearing lawn care service in Aurora? Well, that happen to me at the beginning of this grass cutting season, and I started calling around for lawn maintenance prices it was soon frustrated when that was taking up about an hour of my time. Given that these days we have things like Uber figured there had to be an easier way to get grass cutting this day in age. So I searched lawn care services near me in the Apple App Store and found the GreenPal mobile app. Now I will admit my expectations for next day lawn care services were very low and I didn't think getting a yard mowing guy this way was going to work out, however the free grass cutting quotes made it l a no-brainer and there was never an obligation to hire anybody. After getting a decent grass cutting price emailed to me I gave GreenPal a shot and everything worked out with the yard maintenance business in Aurora I hired on GreenPal. The mobile app gets a good rating for me."
Not in Aurora, IL?
Here are GreenPal's lawn serivce areas
Why in 2023 is finding a decent affordable and reliable grass cutting service and or Aurora Illinois harder than it needs to be? Why is it so hard to get lawnmowing prices from qualified local lawn care services in Aurora, and why is it none of the these grass cutters will come and mow your yard on the day you want? These are the questions that we set out the answer when we built GreenPal. You have arrived to GreenPal, the fastest, quickest, easiest way to get prices for grass cutting, hire a landscape maintenance business in Aurora, and set them up for every week lawnmowing, or every two week yard maintenance. All of this is handled in a matter of seconds on GreenPal rather than hours or days finding a lawn care service old way. I'm sure you have called around to different lawnmowing services near me in the Aurora, Il area and have been a little disappointed. Am I right?

Well the problem is Aurora lawn care services are busy. It's hard for them to return your phone call when you are looking for grass cutting prices, and it's even harder for them to drive out to your yard measure how many square feet your grass and yard is, how many square feet your lawn and gardens are, and then give you a written proposal for yard maintenance. All of this will take any landscape maintenance company in Aurora four or five hours just to give one lawn maintenance quote to a new customer in the Aurora area. Well those days are over. Now when when you sign up free lawn maintenance quotes on GreenPal, the GreenPal system sends the word out to qualified Aurora Illinois based lawn maintenance companies and information and details about your yard maintenance is submitted along with that. Our technology also sends the square footage of your yard, where are your yard is located, what kinds of yard maintenance services you're looking for, and how long it has been since you cut your grass. As well as any other nuances and details that you are looking for with respect to who you want to hire for your yard maintenance to cut your grass this year. This is by far the most efficient way to get affordable and competitive lawnmowing prices for multiple lawn care services in the Aurora Illinois area. It would literally take you three days to a week to accomplish what you can accomplish with GreenPal in 30 seconds of signing up and in less than 15 minutes time. So no matter if you live over by Phillips Park Zoo or over by RiverEdge Park in the Aurora Illinois area GreenPal has a tracked the best local local lawnmowing services who operate their grass cutting service on top of GreenPal's technology thus saving you hours of dreaded calling around to get prices, scheduling lawn maintenance, and even paying for your weekly or every two week yard maintenance. It is our pleasure to save you time and money and simplify your life a little bit with easy fast and affordable lawn care services in Aurora Illinois. Also if you live in another part of Chicagoland, GreenPal can also help you with yard mowing services in Joliet, IL and assist you with lawn cutting businesses in Naperville, IL.
Lawn Mowing Cost Calculator
Find out the average cost for Lawn Care Services In Aurora IL
About Aurora Illinois
Aurora, a suburb of Chicago, is a city predominantly in Kane County and DuPage County
Once a mid-sized manufacturing city, Aurora has grown tremendously since the 1960s. Founded within Kane County, Aurora's city limits and population have since expanded into DuPage, Will, and Kendall counties. Between 2000 and 2003, the U.S. Census Bureau ranked Aurora as the 34th fastest growing city in the United States. From 2000 to 2009, the U.S. Census Bureau ranked the city as the 46th fastest growing city with a population of over 100,000.

In 1908, Aurora officially adopted the nickname "City of Lights", because it was one of the first cities in the United States to implement an all-electric street lighting system in 1881. Aurora's historic downtown is located on the Fox River, and centered on Stolp Island. The city is divided into three regions, The West Side, located on the west side of the Fox River, The East Side, located between the eastern bank of the Fox River and the Kane/DuPage County line, and the Far East Side/Fox Valley, which is from the County Line to the city's eastern border with Naperville.
Before European settlers arrived, there was a Native American village in what is today downtown Aurora, on the banks of the Fox River. In 1834, following the Black Hawk War, the McCarty brothers arrived. They initially owned land on both sides of the river, but sold their lands to the Lake Brothers on the west side. The Lake Brothers opened a mill on the opposite side of the river. The McCartys lived and operated their mill on the east side. A post office was established in 1837, officially creating Aurora.

Aurora was originally two villages: East Aurora, incorporated in 1845, on the east side of the river, and West Aurora, formally organized on the west side of the river in 1854. In 1857, the two towns joined officially, incorporated as the city of Aurora. The two sides could not agree which side of the river should house the public buildings, so most public buildings were built on or around Stolp Island in the middle of the Fox River. Source: Wikipedia Aurora, IL
Save Time, Save Money,
Book a great lawn service now with GreenPal.