Home Maintenance Can Be Great Exercise
Written by Gene Caballero on September 29, 2014
Keeping the house maintained and everything nice and neat is hard work. I view it as the last thing that I want to do. Funny, the other day I was whining about the leaves in the yard that need to be raked up. So I skipped the task and procrastinated; saying to myself Ill do it when all the leaves fall.
I decided to go to the gym instead and walked on the treadmill for an hour. As I'm walking I begin thinking to myself, "how is this any different exercise than raking the leaves?" So I began to research the subject, as it turns out, home maintenance can also be great exercise. Its just the way we view the chores , in most cases begrudgingly, that is the problem. If we view the tasks as exercise, then we can kill two birds with one stone , keep the house immaculate, stay in shape, and save money too. If you look at it from that perspective its a no brainier!
So here is an illustration that outlines the various home maintenance chores, jobs, and tasks along with the calories they burn while working for 15 minutes and 1 hour respectively. So next time we don't want to rake the leaves, paint the fence, or mow the lawn I suggest we take a look at our belly, and our wallets and get out there and keep the home in top notch shape.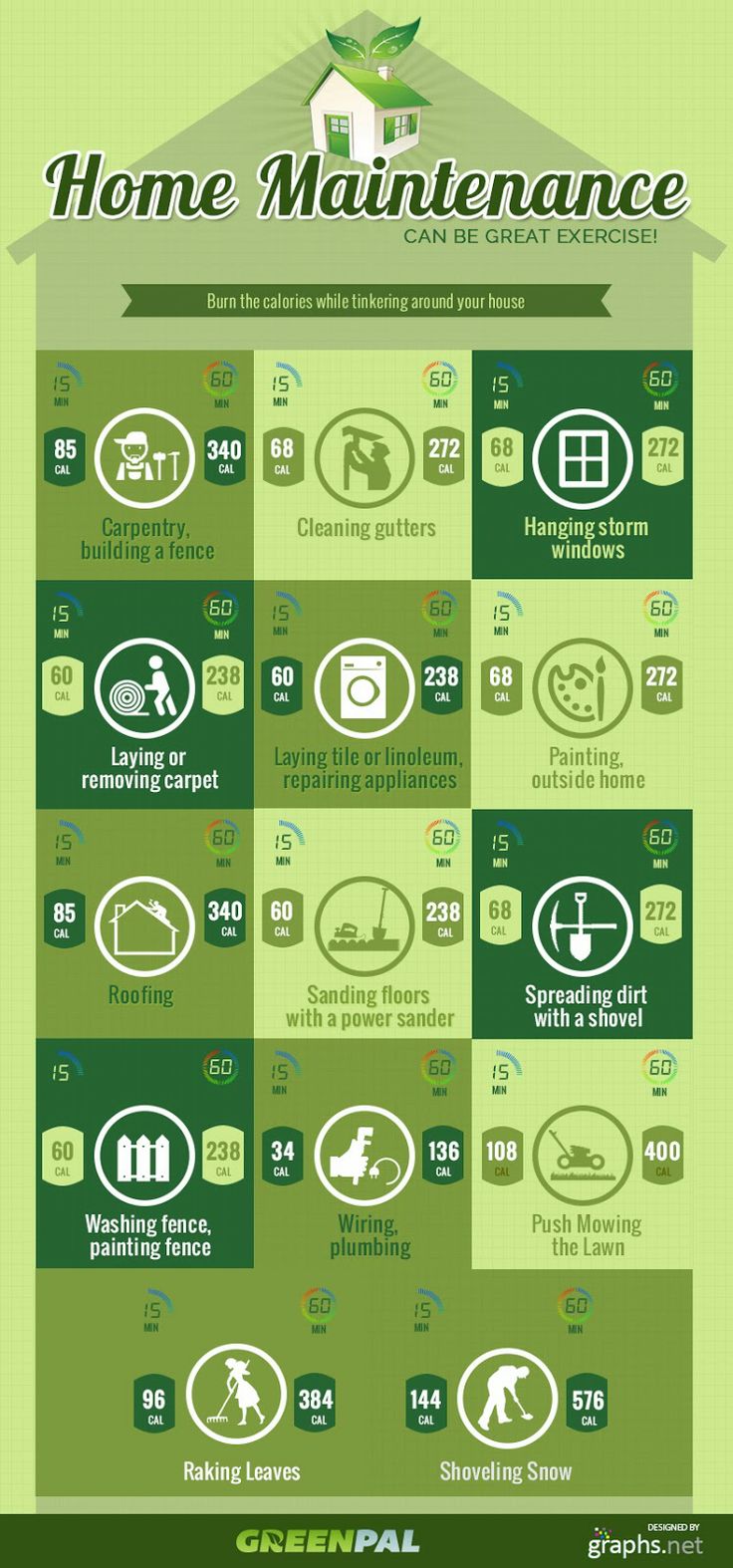 Subscribe to our blog
Get the latest posts in your email