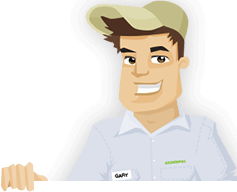 Needing your Lawn Cut?
Get Competitive pricing without the hassle
Book lawn mowing by a pro in Virginia Beach
Order lawn mowing now without calling around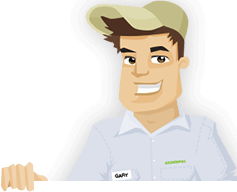 Needing your Lawn Cut?
Get Competitive pricing without the hassle
Book lawn mowing by a pro in Virginia Beach
Order lawn mowing now without calling around
Local lawn mowing services in Virginia Beach Virginia
compete for your lawn

Here are Best Lawn Care Services in Virginia Beach, VA as of Sep, 2019
Here are a few 5 Star Ratings from GreenPal users
Randy Hopewell
Lawn Cut in Virginia Beach VA
I used to take car of my own Virginia Beach Lawn, but as I have grown older I leave it to the pros. When I get home I just want to site in my lawn and relax. Most of my energy goes into my volunteer work at the Military Aviation Museum.
By the time I am done with my work, I just want to site back and enjoy my retirement. GreenPal makes that supper easy. I have not been let down yet. Thanks to GreenPal I can enjoy my lawn and BBQ's on the weekend.
Cynthia Albright
Yard Cutting in Virginia Beach VA
What a headache lawn care in Virginia Beach was before GreenPal. I had the hardest time scheduling with contractors, and many of them were a bit hard to deal with, but with GreenPal I have always had a pleasant experience.
Before he moved out and started at Regent University my son handled it. With my husband busy at work, I had to get some professionals to handle my lawn maintenance, and I was able to find them with GreenPal.
Paul Murphy
Yard Mowing in Virginia Beach VA
Independence Boulevard is a hard enough place to live with the jets flying overhead. Oceana Naval Base is a pain to live by, but they serve an important purpose. But the thing is I get enough noise from the jets alone, and I don;t want to deal with another loud noise that I can avoid by hiring a professional landscaper.
I wasn't sure where to turn when I bought my first house , but luckily I am savvy with the internet. I did a search for "lawn care in Virginia Beach" and found GreenPal. Not much to say other than, it works!
Grant Newman
Grass Cutting in Virginia Beach VA
I like to meditate at the Edgar Cayce ARE and don't like dealing with lawn mowers, but I also don;t like a messy lawn. Fortunatly I found out that GreenPal is a great way to take care of my landscaping needs without the headache. So now when i am practicing my meditiation at the beach or the ARE, I can relax knowing that my lawn is handled! Just that is fact nearly brings me to enlightenment itself. Thanks to GreenPal, my lawn is green and my mind serine. If you need your lawn mowed while you are meditating at the Virginia Beach oceanfront, GreenPal is the best.
Not in Virginia Beach, VA?
Here are GreenPal's lawn service areas
Lawn Mowing Cost Calculator
Find out the average cost for Lawn Care Services In Virginia Beach VA
Let's Face it, finding reliable lawn care is difficult. Between scheduling and no show time after time, it can be a real pain to keep up with your lawn maintenance needs. We have a solution.
Welcome to your GreenPal's page for Virginia Beach, Virginia. Find just a few of the top-rated lawnmowers in Virginia Beach. Landscaping and lawn maintenance companies are now available for hire at any point in time.
Once you sign up for GreenPal, you can meet, message, and coordinate prices for all your lawn care service needs. From basic yard mowing to tree removal, pruning, edging, and even total landscape renovation, GreenPal can help you find the company which suits your needs. We know how hard it can be to track down a good lawn care company, so we've done the hard work of finding the best in the industry to make your life easier.
We hyper-localize our city pages because most of our customers are homeowners just like you. This page will connect you with cheap and reliable lawnmowers and landscapers in Virginia Beach, VA.
You probably used to use Craigslist to find contractors for your lawn and garden care, but if you are like most people you have found it doesn't quite work anymore. A lot of people experience some shady dealings through Craigslist, we have had our a share of experiences as well, and out of those experiences GreenPal was born!
Unlike Craigslist, the companies that apply for our site, meet heavy requirements. We turn away and lawn care companies which have the inadequate equipment to service our professional level, that is why we do our strict vetting process. We ensure that only the best landscapers will be available through our site.
We go through all of this to protect those that use our service from those of been more harm than good. The lawn care business is tricky, and it can be discomforting to make strangers from Craigslist and give them your personal address. This is the kind of information you don't want in the wrong hands, and using our site prevents you from giving your information to complete strangers.
If you do not want your information falling into the wrong hands, are tired of poor lawn care service, or just want someone to show up on time for once, we are here for you. Don't stress out any longer, will go through the difficult process of finding a good lawn care company. We have made everything simpler so that you can focus on other things in your life.
Signing up takes as little as five minutes, and after we have your information we will start connecting you with local lawnmowers in Virginia Beach, VA. Once we have determined a fair price for cutting your grass, companies can contact you and offer their best price. It is really that easy and the next morning you have several options in your inbox. Welcome to the future lawn care, welcome to GreenPal.
Whether you live in Ghent, Norveiw, Pungo, Sandbridge, Virginia Beach, Chesapeake, Greenbrier, Lynnhaven, Great Bridge, Albermarle Acres, Sigma, Princess Anne, Woodhouse Corner, Bayside, Chic's Beach, Hampton, Suffolk, Portsmouth, Knotts Island, Aberdeen Gardens, Buckroe Beach or anywhere in Hampton Roads, GreenPal has got your local lawn care services handled.
About Virginia Beach Virginia
Virginia Beach is a city in Virginia, United States.
Virginia Beach is an independent city which is located on the southeast coast in the state of the Commonwealth of Virginia. According to the 2010 census, the population was 437,994 as of that date. It was in the year 2015, in which the population was estimated to be around 452,745. Though this city is mostly suburban in character, it is the still the most populous city in Virginia as well as the 41st most populous city in the nation. The City of Virginia Beach is located on the Atlantic Ocean at the mouth of the Chesapeake Bay. Virginia Beach is included the metropolitan area called, Hampton Roads. This area is known as "America's First Region". It includes Virginia Beach and the other independent cities of Chesapeake, Hampton, Newport News, Norfolk, Portsmouth, and Suffolk,. This area also include other smaller cities, counties, and towns of Hampton Roads.
Virginia Beach is a resort town and includes miles and miles of beaches as well as hundreds of hotels, motels, and restaurants. Virginia beach also includes its oceanfront and of course the Boardwalk. Every year the city of VA Beach hosts the East Coast Surfing Championships. The city is also host to the North American Sand Soccer Championship, which is a beach soccer tournament. The city is also home to several state parks, several long-protected beach areas, three military bases, , Regent University.
Some of the most notable features of the city are television broadcast studios for Pat Robertson's Christian Broadcasting Network (CBN), and Edgar Cayce's Association for Research and Enlightenment (ARE). Near the point where the Chesapeake Bay and the Atlantic Ocean meet is Cape Henry. This was the first site of the landing English colonists. These colonists eventually settled in Jamestown, on April 26, 1607. The city of Virginia Beach is included in the Guinness Book of Records as having the longest pleasure beach in the world.
Source: Wikipedia
Tired of unreliable lawn services?
So are we... See how it works
Recent lawns mowed in Virginia Beach, VA
by GreenPal's community of lawn care pros
Save Time, Save Money,
Book a great local lawn service now with GreenPal.