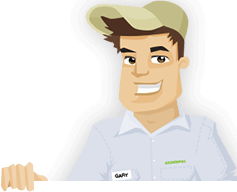 Needing your Lawn Cut?
Get Competitive pricing without the hassle
Book lawn mowing by a pro in Baltimore
Order lawn mowing now without calling around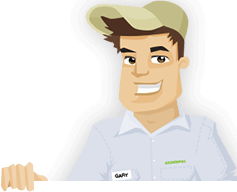 Needing your Lawn Cut?
Get Competitive pricing without the hassle
Book lawn mowing by a pro in Baltimore
Order lawn mowing now without calling around
Local lawn mowing services in Baltimore Maryland
compete for your lawn

Here are Best Lawn Care Services in Baltimore, MD as of Sep, 2019
Here are a few 5 Star Ratings from GreenPal users
Ben Gibson
Grass Cut in Baltimore MD
I manage several properties throughout Baltimore, mostly the Pimlico area, and I needed someone to keep everything in check. You cannot imagine how fast the plants grow unless you live here. I needed some serious landscaper to keep everything fresh week to week, and I found a reliable landscape maintenance in Baltimore in Kenny Mac. He keeps me updated, lets me know when he's onsite, it's great. I'm very pleased with his service.
Luke Holtz
Yard Cutting in Baltimore MD
Hector has been prompt and efficient with my backyard. We had some plants installed and the grass mowed, he followed my instructions down to the tee. You'd think that would be basic standard, but I have had several local lawn maintenance services in Baltimore that had no clue. That's all I can ask for, so I'm happy I found someone near me in Woodberry that understands that.
Heather Thompson
Lawn Cut in Baltimore MD
I love GreenPal! I signed up last week and had several emails within the first two days. All I needed was some cheap lawn mowing in Baltimore that wouldn't bust me open for cash. I rent a home during the semester at Morgan State University so obviously I don't have money as it is, but man it has has been a stress reliever that someone understands that.
Theo Grey
Lawn Mow in Baltimore MD
I had a huge project to do in my backyard. We had to take out some dead trees, put in bushes, and shape up the grass from the ground up (pun intended). I found a few local landscapers in Baltimore that were willing to help, but when it came down to it they were not good with communication. Mark was very considerate about my time, and by the end of the project I can compete with Morrell Park. All thanks to Mark.
Not in Baltimore, MD?
Here are GreenPal's lawn service areas
Lawn Mowing Cost Calculator
Find out the average cost for Lawn Care Services In Baltimore MD
Welcome to GreenPal, the internet's premiere location for contracting affordable lawn maintenance in Baltimore. Ready to transform your lawn, or at least clean it up? GreenPal can connect you with the best options near you, from the most professional and reliable landscapers in Baltimore to the most affordable options around.
Baltimore has been a very active city for GreenPal. Just last week people contracted local lawn mowers in Baltimore from all over, from Latrobe Homes, to Butchers Hill, Gay Street, and Point Breeze. In the city of neighborhoods it seems like there are local lawn mowers in every part of the city. All that means for you is that. You can find someone near you ready to take on your lawn and make it the best it can be.
Since launching GreenPal, people from all over the nation have got on board with our services. It makes sense, especially considering the alternatives to contracting local lawn care in Baltimore. If you have time to look through phone books or old directories, be our guest. But if you have other plans for your free time, try GreenPal. We have done out part to compile a thorough listing of all the best lawn mowers, yard maintenance services, arborists, and landscapers in Baltimore. We do so much more though. Just as easily as you would call for an Uber, you can order a cheap lawn mowing in Baltimore. When you sign up for GreenPal, you'll be able to contract anyone in your area for the most general or specific types of jobs. Any type of lawn mowing, tree or debris removal, anything, all through our site and app, always for free.
For those of you still worried about security on the internet, good for you. There are some sights that try to emulate GreenPal's award-winning services but do not take the necessary precautions to keep your information safe. GreenPal does. Before any local lawn mower in Baltimore can access our site, they need to go through a thorough application process. This weeds out the people with a cheap lawn mower in Baltimore who call themselves professional landscapers in Baltimore. By the time you sign up, you will have a list of only approved and specialized people all within a few miles from you!
GreenPal does all this and more for you and your home, so sign up today to see the complete list of free services we offer for both homeowners and affordable lawn care services in Baltimore!
About Baltimore Maryland
Baltimore is a city in Maryland, United States.
Baltimore stands as the largest city in the state, the thirtieth most populous city in the entire United States of America. It was established by the constitution of the state to be an independent city not belonging to a county. As it stands now, the city of Baltimore has a population of 611,648 in 2017, but the entire metro area of Baltimore sits at about 2.8 million. That makes it the 21st largest metro area in the country. It lies just forty miles from Washington D.C, which coincidentally makes it a principal city in the Washington-Baltimore combined statistical area, as well as the fourth largest combined statistical area in the nation. It also ranks as the largest seaport in the Mid-Atlantic. The Inner Harbor was very commonly used for immigrants to the nation as well as a major manufacturing center.
Baltimore is full of strange statistics it ranks in, such as the ones displayed before this sentence. It is listed as the city of neighborhoods, because of its distinct boroughs and neighborhoods that the citizens come to know. Baltimore is a huge literary location, as famous writers like Edgar Allan Poe, Edith Hamilton, Frederick Douglass, and H.L. Mencken all lived in Maryland. Billie Holiday and the fellow who wrote the Star Spangled Banner were both from Baltimore. Baltimore has more public statues in its city limits per capita than any other city in the country. If you so much as break a record in Baltimore, it is said, you get yourself a statue. It is also home to some of the oldest National Register Historic Districts in the nation. Those include Fell's Point, Federal Hill, and Mount Vernon. Almost a third of the buildings in Baltimore's downtown district are registered in the National Register as well, making most of the buildings impervious to destruction, a sly trick for those who own the land.
Tired of unreliable lawn services?
So are we... See how it works
Recent lawns mowed in Baltimore, MD
by GreenPal's community of lawn care pros
Save Time, Save Money,
Book a great local lawn service now with GreenPal.