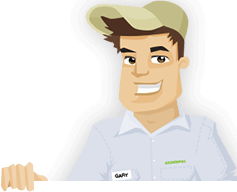 Needing your Lawn Cut?
Get Competitive pricing without the hassle
Book lawn mowing by a pro in Indianapolis
Order lawn mowing now without calling around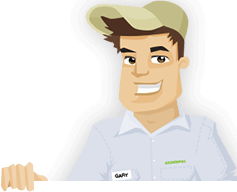 Needing your Lawn Cut?
Get Competitive pricing without the hassle
Book lawn mowing by a pro in Indianapolis
Order lawn mowing now without calling around
Local lawn mowing services in Indianapolis Indiana
compete for your lawn

Here are Best Lawn Care Services in Indianapolis, IN as of Sep, 2019
Here are a few 5 Star Ratings from GreenPal users
Enriquita Williams
Lawn Mow in Indianapolis IN
Some of the local lawn mowing services in Indianapolis, IN will take their getting back to you, but other than that GreenPal is pretty useful. I don't know how many people actually use local lawn maintenance in Indianapolis, In like I do, but if you do it helps a lot. I got into the habit of calling this landscaper in Fountain Square near me, but it turned into a game of phone tag with him. I was giving him business but he didn't make much of an effort to take my money. It seems like GreenPal's guys are on the ball, but that just might be the harsh review system they have. I still like it though, it's a good service and it is honest.
Frank Munn
Grass Cutting in Indianapolis IN
The last time I contracted someone to take over my yard maintenance in Indianapolis was when I lived there. I was in Smith Valley and there were tons of options for cheap lawn mowing near me, but I moved further out to the suburbs and it isn't as populated. However, GreenPal did help me find someone close-sih enough for me so I'm happy about it. I was afraid since GreenPal is so new it wouldn't have a local landscape maintenance near me. Indianapolis is a big place, so I'm sure someone would have come out to me, but the fact that Sam is already out here makes it a lot easier. I appreciate his help every time he comes over.
Mitchell Mooney
Grass Cutting in Indianapolis IN
I use GreenPal a lot actually! Since I started renting out homes throughout the city GreenPal has been a huge save. When the tenants call about the lawn, i just take five minutes to schedule something. The process is so fast that everyone is happy. I hardly have a problem with any of the guys, they've been professional. It helps that you guys have more affordable lawn mowing prices, even if it is a few bucks cheaper. I was so used to paying sixty bucks a mow from a landscaping guy near the Irvington Historic District. Thirty bucks was a Godsend!
Donald Ryder
Grass Cut in Indianapolis IN
The system works pretty good, nothing too fancy. It is more of a meat and potatoes kind of thing, which I like because it is easy to move around the app. I don't too much on it, I just tried out a few local lawn care services in Indianapolis, In before I left for a vacation in the summer. I know how bad Indianapolis gets in the summer, and especially out where I am in Cartersburg I can't afford not to hire someone. Rock Solid got in touch and they seemed like the best option, and we set something up. I'm on way home soon but so far from the pictures they have sent me every week have been promising. I'm sure I'll be happy with the results when I see it in person.
Not in Indianapolis, IN?
Here are GreenPal's lawn service areas
Lawn Mowing Cost Calculator
Find out the average cost for Lawn Care Services In Indianapolis IN
How long did it take you to contract a cheap lawn mower the last time? If it took you more than an hour you are wasting thirty minutes of your life. GreenPal can connect you not only to the same landscapers in Indianapolis, IN you are probably looking for, but it can do it faster and cheaper.
Instead of seeking out every local lawn mower in your area going as far south in Indianapolis as Greenwood, we have made a platform that no serious lawn maintenance can pass on. That is because we have brought the clients they are looking for to the same space.
On GreenPal, you can put your offer out for a lawn mowing appointment the minute you log on. After specifying your date and what you need, the best landscape maintenances in Indianapolis, IN will reach out to help you out. By the morning, your inbox will be full of free quotes for lawn mowing and the like.
Need a tree removed? Some problem branches that are in the way? GreenPal can also connect you to the best professionals in the area. Because GreenPal's review system is tied to a transaction, you can hunt for the best tree removal service in town. Some people in Indianapolis have found local lawn mowing as far north as Homecroft and dead center of Arsenal Heights just from reading reviews!
These vendors are more than just your next contractors for cheap lawn mowing, they might very well be your last. Countless of people already on GreenPal have found their reliable lawn mower for the rest of the season.
GreenPal understands that lawn care is a year round thing, so we make it easier to pay and contract the best landscape maintenance in Indianapolis, In. From now on, contracting lawn care will be as easy as ordering an Uber, and with our security systems in place you have nothing to fear about getting scammed.
We use a rigorous interview process that no scammer can get past. Every company is harshly vetted and screened, and only after passing every review can they begin to seek your business on our website. How good does that sound?
This is how lawn care in Indianapolis, IN should be taken care of. Ready to join? Signing up takes no time at all, and we only need basic information like an email and an address of where you are going to want your lawn care. That's it!
About Indianapolis Indiana
Indianapolis is a city in Indiana, United States.
The etymology of Indianapolis, Indiana's name is quite simple. Unlike the naming of towns by their geographic location or whichever business tycoon laid waste to the environment, Indianapolis is no more than the Greek-manipulation of the word Indiana. The suffix -polis alters the name to mean "Indiana City." According to several accounts including the city website, Jeremiah Sullivan, a former justice of Indiana's Supreme Court, is credited with the name.
Indianapolis, IN. The founding of the city wasn't much longer after the turn of the nineteenth century. In 1816, Indiana gained statehood was given four sections of federal land to establish city government.
It didn't take more than two years before Indiana began growing its territory. In the Treaty of St. Mary's, the Delaware tribe gave up their tribal lands to make up central Indiana and promised to leave the area by 1821. This deal was called the New Purchase and to this day, historians are unsure whether the Miami and Delaware tribes gave up their land willingly or forcefully. This grabbing of new land encouraged settlers to move to the area, in hopes to cultivate fresh land and to establish a nice piece of land for family building. Many of the first settlers were Protestants, but a majority of the Indiana community at the time were Irish and German Catholic immigrants.
The Civil War history is still alive today, and some of the city's best architectural features happen to come after the Civil War. The Soldiers' and Sailors Monument was dedicated to the soldiers that fought in the War. It has become the city's most well-known monument. Indianapolis in fact was a huge piece of the puzzle for the Underground Railroad. It was one of the many stops for runaway slaves during their movement further north. On the flip side of this amazing fact, however, the city did have strains of racism. The Indiana Klan became a huge power of
Today, Indianapolis has many aspects of tourism and economy that make it a popular place in which to live. Thousands of people flock to Indianapolis Motor Speedway, where the city holds the famed race Indianapolis 500, also called the Indy 500. It remains the capital and the most populous city in the state of Indiana as well as the most populous city of Marion County.
Tired of unreliable lawn services?
So are we... See how it works
Recent lawns mowed in Indianapolis, IN
by GreenPal's community of lawn care pros
Save Time, Save Money,
Book a great local lawn service now with GreenPal.