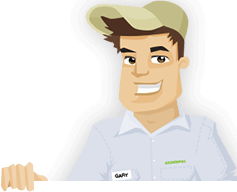 Needing your Lawn Cut?
Get Competitive pricing without the hassle
Book lawn mowing by a pro in Louisville
Order lawn mowing now without calling around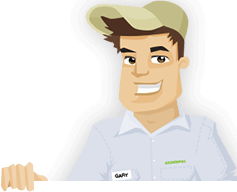 Needing your Lawn Cut?
Get Competitive pricing without the hassle
Book lawn mowing by a pro in Louisville
Order lawn mowing now without calling around
Local lawn mowing services in Louisville Kentucky
compete for your lawn

Here are Best Lawn Care Services in Louisville, KY as of Sep, 2019
Here are a few 5 Star Ratings from GreenPal users
Lee Cisneros
Lawn Mowing in Louisville KY
My lawn has been in terrible shape for years, we just kind of got used to it looking so bad. But my sister was appalled when she visited, and hired a local lawn mower in Louisville to come over the next day. She's kind of dramatic. As much as I like to pick on her, she was right. The guy she found was just outside of Lynnview and he came over within a few days and completely changed our yard. I was embarrassed to see how much prettier and cleaner our house looked from just some pruning and lawn mowing. My sister uses GreenPal for her home, but we use it now for ours.
Jeff Rollins
Lawn Cutting in Louisville KY
Amazing service! I have hired Lawncepts five times so far and have been happy every time. I joined GreenPal after I had an awful run-in with a cheap landscaping service near me. They claimed they were the same company that takes care of Spalding University, and being a loyal alumni I decided to go for them. BIG MISTAKE. My flowers were destroyed, the trunk of my tree was cut up, and grass was left everywhere. I went right to work finding a replacement, and I stumbled on GreenPal. I posted my job with pictures and Lawncepts reached out to fix the job for free. It worked, because the times I have hired them for quick lawn maintenance my yard looks amazing. That's all I can ask for, it just sweetens the deal that he does it for thirty bucks.
Kristine Womack
Grass Cut in Louisville KY
It's okay for homeowners, but since everyone practically has an email or phone number through Yelp it's kind of redundant. However, it comes in handy for people like me with properties all over the city. I don't know how i found GreenPal, but I signed up right away. If there is something better that would cut down the amount of time I spend looking for contractors, I would but GreenPal does it best. It used to take me forever to call all the options for local yard maintenance in Louisville, KY, but now I just schedule it through GreenPal. I even found a neighbor that is a reliable yard mowing service in Hopewell, so you can't beat that.
Richard Cason
Lawn Maintenance in Louisville KY
Worth the money if you are going to need cheap lawn mowing for a while. I know from experience that a lawn care company in Louisville will drain you for everything they can if you let them. I have had it done to me twice where I hire a landscaper near me to come out to Medora cheaped me out on a good lawn mowing, and disappears no matter how many times I call. At least with GreenPal they stay on the website and you can rip them a new one with a review. That and of course if they get enough bad reviews they are removed. That's the least you should expect from something like GreenPal, and they hold up.
Not in Louisville, KY?
Here are GreenPal's lawn service areas
Lawn Mowing Cost Calculator
Find out the average cost for Lawn Care Services In Louisville KY
GreenPal is the internet platform for finding all your local lawn care services in the nation. From the biggest metropolitan areas like Louisville to the outskirt suburbs, we provide you an easy, cheap, and safe alternative to any contracting website on the Internet.
Contracting local yard mowing services and landscapers could never be easier. Why spend hours on the phone looking for deals yourself? Who has the time to cross-reference every option for lawn care in Louisville when we have done that for you?
When you sign up for GreenPal, you will see exactly how many great deals for lawn mowing are available to you. While some landscape maintenances in Louisville, KY have the time and resources to create their own websites, a lot of them don't. Most of the best and most affordable lawn mowers near you are little more than cottage businesses, making their rounds through the neighborhood as they go. This is great for local business, but terrible for someone across the city who is looking for them.
GreenPal hyper-localizes your search results to within miles. You can be sure that if you live in Seatonville, you are probably not going to get results from local lawn care services in Old Louisville. Students at the University of Louisville have a great use for GreenPal as well, seeing that plenty of businesses are willing to help out students get their security deposits back. For Kentucky, the average price of a cheap lawn mowing won't exceed $40 for the biggest lawns, so it is worth it to get back the deposit. Plus, landlords love to see that a professional has been taken care of their lawns.
Use GreenPal from now on and see just what we do to keep your information safe. Unlike a few other contracting sites like Craigslist, GreenPal is committed to providing you legit business options. It might be strange to think about, but lawn mowing and house work contracting leaves the average person most vulnerable to scammers. Meeting a supposed "cheap landscaper in Louisville" might just mean that you are being relieved of your furniture and TV.
With GreenPal, every company has to go through a rigorous application process. We ask for proof of business and several other specific pieces of info that a scammer just can't fake. Couple that with a review system that is tied to transactions, and you have the safest, most assured lawn care contracting website on the internet!
Signing up takes little more than five minutes. No credit card is required to see how many options for cheap lawn mowing there are in Louisville. You can shop around all you want, and won't need a credit card until you decide to hire. See how easy lawn care can be in 2018?
About Louisville Kentucky
Louisville is a city in Kentucky, United States.
Louisville, Kentucky ranks as the largest city in the Commonwealth of Kentucky. It is designated as a first-class city in Kentucky (a mayor-alderman type of government) contrasted from a home rule class city like the rest of Kentucky (save for Lexington) which is a government ruled by its citizens. Louisville is the historical seat for Jefferson County, and, since 2003, is the nominal seat. Louisville is one of the oldest cities west of the Appalachian Mountains, named after King Louis XVI of France by George Rogers Clark.
Clark began settling the area partly due to the geography of Louisville. The Falls of the Ohio River stopped anymore traveling, so Clark decided to settle there. The first European Settlement in Louisville was located on Corn Island in 1778, and the city has slowly taken off economically and population-wise since then. Because of the close proximity of the Ohio River, trade through river boats was extremely popular and efficient. This method of shipment rapidly increased the population, especially since the cargo had to be loaded off and moved downriver once they reached the falls. From the few population statistics available to us today, by 1828, not even a century after its establishment, Louisville boasted 7,000 people living in its borders.
In an paradoxical turn of historical events, Louisville was both a huge shipping port for slaves and worked on by slaves. In addition, thee city was often used as a point of escape for southern slaves running to the north.
Kentucky was their last obstacle before they reached the free state of Indiana. Kentucky is well-known for its position during the Civil War. It is famously known as a state that joined the Confederacy after the war. This was due to the overwhelmingly high numbers of Confederate veterans who took office after fighting stopped. It is also known for Bloody Monday, an election day riot when Protestant mobs attacked German and Irish Catholic neighborhoods. Twenty-two people died, many more injured, and thousands of dollars of property was destroyed in fires.
Today, Louisville, as well as most of Kentucky, is a historian's haven for knowledge. The city is full of historic homes and buildings, many preceding the Civil War. Although there were never any major battles that took place in Louisville, some skirmishes erupted in nearby Perryville and Corydon which afford the historian a wealth of artifacts and news clippings. As of today, Louisville is a bustling economy as any major city in the United States is, with its UPS, Ford, GE, and Yum! Brands leading the way in employment.
Tired of unreliable lawn services?
So are we... See how it works
Recent lawns mowed in Louisville, KY
by GreenPal's community of lawn care pros
Save Time, Save Money,
Book a great local lawn service now with GreenPal.