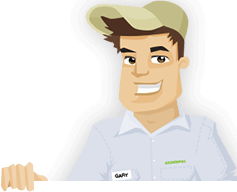 Needing your Lawn Cut?
Get Competitive pricing without the hassle
Book lawn mowing by a pro in Olive Branch
Order lawn mowing now without calling around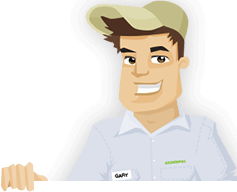 Needing your Lawn Cut?
Get Competitive pricing without the hassle
Book lawn mowing by a pro in Olive Branch
Order lawn mowing now without calling around
Local lawn mowing services in Olive Branch Mississippi
compete for your lawn

Here are Best Lawn Care Services in Olive Branch, MS as of Oct, 2019
Here are a few 5 Star Ratings from GreenPal users
Eboni Penn
Lawn Cut in Olive Branch MS
I asked the people at A1 to come to my home near the Plantation Golf Club to see if they could restore my lawn to make it look a little more refreshed. The team was amicable and helped review the drainage at my property. They aerated the place and assisted in adding new drains to help get the water in my space to drain well. The team has been providing me with regular lawn mowing services, and they have been doing very well with handling all the things for me. My yard has never looked better thanks to what they are doing here.
Pedro Thomas
Lawn Care Service in Olive Branch MS
The people at Visons Lawn Care did a great job with taking care of my lawn for me in the Walnut Grove neighborhood. My place has been bearing with lots of annoying weeds, but the team was instrumental in helping me to clear out those growths. The team was very friendly and helped me with mowing my lawn after they removed the weeds. The best part of what they were doing is that everything was simple without worrying about the healthy grass dying off after the weeds were cleared out. The people were very thorough in what they were doing for my place.
Blanche Alexander
Lawn Maintenance in Olive Branch MS
The people at Smithson's Lawn Care were beneficial in giving me the yard care help I need. The team at Smithson's was helpful to ensure you'll get the help you need. My house on State Line Road needed some help recently, and they came out to my place to care for the area. They helped with mowing my lawn and with trimming the tight spaces all around. They were also accommodating with removing weeds around the place. The thorough work that they put in was handy and ensured my site could look great all around.
Connie Dickerson
Lawn Mowing Service in Olive Branch MS
I had Quality Trim come to my home on 3 Wishes Drive recently. My place seems off when compared with everything else in the neighborhood, but Quality Trim was able to restore the look of my grass and improve upon how well the grass looks. They were instrumental in mowing my lawn and with aerating and seeding the place. They mainly did well with cleaning off the weeds around my property as well. They did a much better just with clearing out those weeds than what I've been able to do in the past when trying to get rid of those things.
Not in Olive Branch, MS?
Here are GreenPal's lawn service areas
Lawn Mowing Cost Calculator
Find out the average cost for Lawn Care Services In Olive Branch MS
The properties around Olive Branch Mississippi are spread out quite well, but they are also places that can be difficult to maintain and handle without extra help. You can use the GreenPal app to help you with finding teams that can assist you with all the special yard care needs you might have surrounding the quality of your place.
Our app here at GreenPal will help you with seeing you've got the right team on hand to help you with your yard care needs. We offer full help for all properties from Redwood to newer places like in the Robinson Crossing area.
Our app works by helping you to find different yard care teams that might be able to help you where you are. You can list information on your address through the app and then find detailed information on yard maintenance teams where you are. The app will let you know about the teams who are available for your needs.
We offer help for people throughout all parts of Olive Branch. Whether you have a basic home in Trinity Park or a larger place around Fox Hunt, you can reach us at GreenPal to find out who can help you out. People in remote parts of Olive Branch like College Hills can also benefit from what we have to offer.
You will find details on all the great lawn care teams who are available for services where you are. These include many teams in Olive Branch who will help in many forms. You can find full descriptions on each team through the app. These descriptions can help you find out what services these teams have to offer and how they are open to assist you in many forms. You may find through GreenPal that it is easy for you to find teams who will assist you with everything you need.
The groups on the app are also teams that you can trust for your needs. These include groups that are supported by the Olive Branch Chamber of Commerce and various other entities devoted to local business groups. You will not have to worry about running across content that might not be all that helpful for your needs.
You can also reserve and switch providers through our app. We at GreenPal can also help you with paying for services directly through the program. Think of our application as a one-stop solution for helping you with your yard maintenance needs.
The great part of what you'll find through GreenPal is that everything is easy to review and note. You will not have to worry about questionable entities being listed on the app. The diverse array of services you can find in Olive Branch will help you in many forms.
Download the GreenPal app today to see who can help with lawn care in Olive Branch MS. Our app is designed to help you find details on all the teams in Olive Branch who can assist you with your yard care requirements.
About Olive Branch Mississippi
Olive Branch is a city in Mississippi, United States.
Olive Branch Mississippi is a southern suburb of Memphis. The city is 25 miles southeast of Memphis and is connected to Memphis by US Route 78 and is one of the largest communities south of the state border in the area.
The DeSoto County School District serves schools in the Olive Branch area. There are various private airports in the area as well.
The Olive Branch Airport is on the eastern end of the city. The airport is a general aviation site.
Most of the commercial sites around Olive Branch MS are around US Route 78. This includes various industrial sites that can be found near the state line. The BNSF Railway station and complex can be found a few miles to the north of the city in the southern part of Memphis.
A few golf courses can be found around the middle part of the city. These courses include the Cherokee Valley, Plantation, and Olive Branch Golf Clubs. The Olive Branch City Park is located in the middle area and features various baseball and softball fields of multiple sizes.
Olive Branch MS is directly on the state line between Mississippi and Tennessee. The city is on the northeastern end of DeSoto County in Mississippi. Stateline Road goes along the northern end of the town. Route 78 goes through the city and moves directly into Memphis on the north and eventually moves south towards I-22 en route to Tupelo and Birmingham. I-269 can be found around the southern end of the city as well.
Olive Branch has a population of about 33,000, thus making it the ninth-largest city in Mississippi. It is also the second-largest Mississippi city in the Memphis area behind Southaven. Much of Olive Branch's population moved into the city during the 1990s. The population was listed at 3,500 in 1990.
Olive Branch MS was formed in 1836 after a few settlers purchased more than a thousand acres of land. The city was named Olive Branch in honor of the Biblical story of the dove bringing a branch to Noah in the Book of Genesis. The town would grow in the late twentieth century following the construction of US Route 78.
Tired of unreliable lawn services?
So are we... See how it works
Recent lawns mowed in Olive Branch, MS
by GreenPal's community of lawn care pros
Save Time, Save Money,
Book a great local lawn service now with GreenPal.