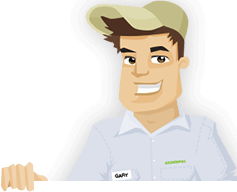 Needing your Lawn Cut?
Get Competitive pricing without the hassle
Book lawn mowing by a pro in Brandon
Order lawn mowing now without calling around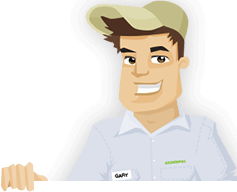 Needing your Lawn Cut?
Get Competitive pricing without the hassle
Book lawn mowing by a pro in Brandon
Order lawn mowing now without calling around
Local lawn mowing services in Brandon Mississippi
compete for your lawn

Here are Best Lawn Care Services in Brandon, MS as of Aug, 2019
Here are a few 5 Star Ratings from GreenPal users
Isaac Gutierrez
Grass Cutting in Brandon MS
We have been working with Jeremiah's local landscaping in Brandon but we've been using him since we lived in Marblehead. It was a jump to move over, but we are happy he's decided to drive out to us when he can. Very professional, a good dude to work with. Probably going to move on to bigger projects when we have the cash, but he will be our first landscape maintenance in Brandon to get the call.
Ashton Castle
Lawn Maintenance in Brandon MS
We use GreenPal pretty much every other day to keep up with our properties. You guys really streamlined the heck out of contracting local lawn mowing services in Brandon. From Pearl to Province, we have properties scattered throughout Jackson and it's dumb hard trying to keep track of every lawn mower in Brandon we hire. You guys cut down the work to an an hour or two, so thank you!
Michael Vasquez
Lawn Maintenance in Brandon MS
Happy with the work that was done. Efficient and still looks good three days later. They offered to do some other landscaping services in Brandon but we decided to wait until later. We found them servicing other lawns in our neighborhood (Robinhood) so we gave them a go. Everyone elses looks just as good as ours now.
Elle Jameson
Lawn Care Service in Brandon MS
I'm a sucker for crazy apps like this. Even if. Don't use them much I still keep them just to try it out every once and awhile. I had no idea there was something like this for local lawn mowing services in Brandon lol the idea is kind of strange. But sure enough I signed up and got a hold of a local lawn maintenance in Brandon in. My. Own. Neighborhood Sunchase, good on you guys.
Not in Brandon, MS?
Here are GreenPal's lawn service areas
Lawn Mowing Cost Calculator
Find out the average cost for Lawn Care Services In Brandon MS
GreenPal has been described as many things: efficient, free, easy, but one of the most popular descriptions comes with its association to apps like Uber. As easy as it is to find a driver to get you where you need to be, GreenPal connects you to local lawn care services in Brandon that are looking for your business. Their concept has worked throughout the nation in states like Tennessee, Texas, Florida, North Carolina, and many others because it solves a problem on both ends. For home and business owners looking for reliable lawn care in Brandon, Vintner's Crossing, Lennox, Bridgepointe, and Cliffview, GreenPal brings all the search results to them. On top of that, when a user of GreenPal asks for a lawn mowing appointment, results are delivered to their inbox. From there they can choose the best fit for them based on price, efficiency, reviews, and reliability.
On the other side of the problem, GreenPal has taken the stress out of finding new lawn care clients for local yard maintenance services in Brandon. Before, most companies resorted to placing business cards and flyers in the neighborhoods they are working in, not a very efficient process. As most lawn mowing services in Brandon will tell you, the hope is that these business cards will be kept until the day they decide they need lawn care, but this is not always the case. Either cards get lost or thrown away, and when they really do need lawn care they result to Google to help them out. But with GreenPal, any time any home or business owner needs a lawn mowing, landscaping project, or general yard maintenance done, their history, services, and prices are easily accessible. Not only that, if these cheap lawn mowing in Brandon have a free day without clients, the most they would need to do is jump on the site and look to see who is asking for a local lawn mowing service in Brandon. Just like that, these companies who were waiting for their cards to get called can send a message and pitch their best price just like that.
Another great service to GreenPal is their commitment to keeping their users safe. Unlike other platforms similar to GreenPal and Craigslist, the company does its best to make sure every company on the roster is legitimately a local yard maintenance in Brandon, Bridgepointe, and Cliffview. The entire market of Jackson is littered with cheap lawn mowers that might just rent their equipment from Home Depot, they aren't exactly the best landscapers in Brandon. GreenPal ensures that every company that reaches out to their users has been checked, is an accredited business, and is capable of handling any job that comes their way. That is the beauty of the website, so sign up today and see just how easy contracting local landscape maintenance in Brandon can be.
About Brandon Mississippi
Brandon is a city in Mississippi, United States.
Brandon is also located in the Rankin County of the state of Mississippi. It lies in the west-central part of the state, in a county that is west-central itself in relation to the state. Brandon is considered to be part of the Jackson Metropolitan Statistical Area, which is part of the area that is all but located in the eastern part of the state, east to the capital of Jackson, MIssissippi. It covers a total land area of twenty-one square miles, and sits at an elevation of five hundred feet above sea level. Despite its meager population in terms of the rest of the state, Brandon boasts a large population density of 1,000 people per square miles. The area was long occupied by indigenous cultures, mainly members of the Choctaw people.
This was recorded to be true during the European invasion, when tribes often clashed with settlers who decried the natives for preventing them from fulfilling God's will. It never occurred to the european invaders that the natives were trying to do just the same. In a betrayal to the partnership the two groups became slow to accept, the Choctaw people were forced to cede their land in the 1830s to the government. The acquired land was taken for cotton plantation development, effectively screwing over two groups of people with one move. Once the plantations were established, the europeans moved in with their African slaves and continued to hold their title as the most inhuman group of people the world has seen to this day. A short period of time took place where the Germans held that title, but once white Americans in the United States learned their tricks, they rebranded the movement as nationalism and love for the American flag.
Tired of unreliable lawn services?
So are we... See how it works
Recent lawns mowed in Brandon, MS
by GreenPal's community of lawn care pros
Save Time, Save Money,
Book a great local lawn service now with GreenPal.