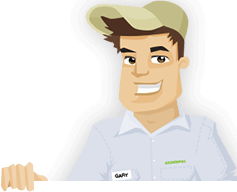 Needing your Lawn Cut?
Get Competitive pricing without the hassle
Book lawn mowing by a pro in Cincinnati
Order lawn mowing now without calling around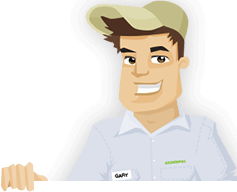 Needing your Lawn Cut?
Get Competitive pricing without the hassle
Book lawn mowing by a pro in Cincinnati
Order lawn mowing now without calling around
Local lawn mowing services in Cincinnati Ohio
compete for your lawn

Here are Best Lawn Care Services in Cincinnati, OH as of Aug, 2019
Here are a few 5 Star Ratings from GreenPal users
Terry Aldrich
Lawn Mowing Service in Cincinnati OH
Some of these guys are just first class. I have seen them around town, and used a few of them before GreenPal to do my yard over. I had no idea something like this would work, but here I am using it almost every week to contract cheap lawn mowing in Cincinnati, Ohio. I don't know how you guys keep the rates so low, but I'm happy for it. Aaron has been my go-to guy for years, but now that I can show him off I'd take the time. He's an affordable landscaper near me, sure, but he'll be one to be shy to admit he's done Bron Basevich Stadium once or twice in his life. How can you beat that?
Vince Holms
Lawn Maintenance in Cincinnati OH
I'm a new homeowner and just now learning my way around licensing and whatnot. I can't lie to you guys, I have been tricked once or twice. If you have had fears of being scammed through Craigslist, let me tell you that it happens. We didn't get hit too bad but it was enough for a scare. When we got on GreenPal we were rested well that they had our backs. One guy claimed to be a local lawn mower in Cincinnati, Ohio, said he was out at Blue Ash and worked the golf course, turns out he was a scammer from Thailand. Yeah, GreenPal caught it right away, and we're thankful for it.
Travis Nguyen
Grass Cut in Cincinnati OH
My yard has been a mess since the day we moved in. The landlord has not been kind to it, and when we took over we were pretty embarrassed. We made a commitment for new years to do something about it, so we researched for the best lawn maintenance in Cincinnati, Ohio. We nailed it a few times, but it took us so long to cross check quotes that it wasn't worth it. We ended up on GreenPal and they hooked us up with a local yard maintenance service near us in Kenton Hills. We ended up with a yard mowing service that worked on Devou Park!
Jake McCullough
Lawn Maintenance in Cincinnati OH
Man! This site is great! I had no idea this existed until last month, but I already hired out twice. I had a cheap lawn mower in Cincinnati, Ohio to take care of the grass, but I had a certified tree service to help me out with the rest of the yard maintenance. My yard looks cleaner than it has ever looked! If I had the time you know I would do it myself, but I would much rather be doing other things. At least I can find an affordable option for lawn care near me in Bellevue, otherwise I probably would be living in the middle of a jungle.
Not in Cincinnati, OH?
Here are GreenPal's lawn service areas
Lawn Mowing Cost Calculator
Find out the average cost for Lawn Care Services In Cincinnati OH
Our mission is simple. We want to be your go-to resource for contracting local lawn care in Cincinnati, Ohio. Simple right? We know how hard it can be to find the best deals in cheap landscaping near you, so we have compiled all that information for you. But we have done you one better. Instead of just the information, we have decided to become a platform for contracting lawn care in Cincinnati, Ohio, not just find the options.
Enter GreenPal, the Internet's premiere platform for doing just these. We could have become just a directory as if it was 1998, but with today's technology we could be so much bigger. Think of us like the Uber for lawn care, and whenever you need a quick and cheap lawn mowing or someone with experience to handle your yard work, GreenPal can connect you to them easily.
Most people who sign up for GreenPal see results as often as a few hours. Especially in a grand city like Cincinnati, Ohio local lawn mowers are around every corner helping out with their neighborhood.
The very person you end up contracting on GreenPal might just be your neighbor! They might have kids in the same school as you do, they might be kids like us once who mowed their way to pay for college. There are tons of stories, and tons of great options for affordable yard maintenance in Cincinnati, Ohio. You just won't find results this fast with a phonebook or clicking through GreenPal. You could mess around on the phone, leave voicemails, give dimensions of your yard, or you could let Google maps and Greenpal take care of all of it.
We have had people throughout the nation trust us to find them great deals, and we have yet to disappoint. Alongwith finding you great deals, we provide you with safe options.
We take security seriously, and only serious and legit businesses may contact you for yard maintenance in Cincinnati, Ohio. We ask them to comply with a series of tests and documentation in order to ensure they are legit. Sites like Craigslist launched the platform for finding contractors, but they lacked any responsibility to scammers getting to your information.
We have teamed up with the very best internet security teams to secure payments and information, so your information is never at risk.
There is no such thing as a scammer on GreenPal, and you can bet we vet through every single one of our two thousand lawn mowing services, landscape maintenances, and lawn care specialists to make sure they are who they say they are.
Take Cincinnati for example. In our database, there are several dozen options for local lawn care in Amberley, Elmwood Place and even Carthage. It's a good sized area, but how many cna there actually be? We set up interviews for situations like this and get to the bottom of it, and always come up with a lower number than before.
We do all that and more at GreenPal, and we would love you to try it for free. It takes five minutes to sign up and requires an email and physical address, that's it. You won't need a credit card until you decide to hire someone, but even before that you are allowed to browse the market and see just how easy lawn care in Cincinnati can be.
About Cincinnati Ohio
Cincinnati is a city in Ohio, United States.
Cincinnati is also the seat of Hamilton County. It is one of the earliest cities on the United States to be founded north of the Licking River and Ohio river. The whole metro area of Cincinnati-Middletown=Wilmington has a population of two million in the 2010 census. Cincinnati itself only has a population of three hundred thousand, it is the third-largest city proper in Ohio, sixty-fifth biggest in the United States. This is due in part to the massive economic power the city has. It is the fastest growing economic power in the Midwest.
Cincinnati holds a strange record in in the United States of America. Because of its location more or less in the center of the country almost every major populace is within one day's drive of Cincinnati. This makes the city a huge stopping point for shipments of all kinds. In the early days of the railroad, an enormous amount of stations stopped in Cincinnati, which boosted the job economy. When trailer trucks further established themselves as the principal method for shipment, Cincinnati boasted more connecting lines to interstates in the midwest more than any other major city.
In the nineteenth century, Cincinnati was what was called in the country as a boomtown. It made no sense though, because the city is nowhere near water and was boasting a population like a coastal town. The city's economic power rose early in its history. It was listed as the sixth-biggest city for almost two decades. Historians and Sociologists study the migration and culture of Cincinnati, mostly because it is considered the first "American" city. Cincinnati was built after the American Industrial Revolution, and has no ties whatsoever to agricultural settlements or farmers. By the time even the ideas for Cincinnati took place, many cities were already established to become urbanized communities.
Cincinnati has history involving slavery. Because it is on the heartland plane, depended on trade with the slave states. This was during a time when many freed slaves were settling in Ohio from Kentucky and Virginia. Many of them sought work in the factories and various mills, seeing that the city needed labor no matter what color and they needed a start. Prior to the civil war, most of the whites living in Cincinnati came from Pennsylvania, from families who either already had established plots of land and an inheritance or had just lost theirs going bankrupt during the Civil War. It is said that Cincinnati was very culturally supportive of integration and tolerance.
Tired of unreliable lawn services?
So are we... See how it works
Recent lawns mowed in Cincinnati, OH
by GreenPal's community of lawn care pros
Save Time, Save Money,
Book a great local lawn service now with GreenPal.