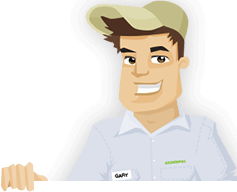 Needing your Lawn Cut?
Get Competitive pricing without the hassle
Book lawn mowing by a pro in Cleveland
Order lawn mowing now without calling around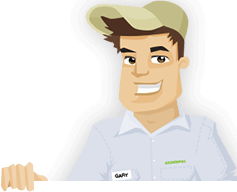 Needing your Lawn Cut?
Get Competitive pricing without the hassle
Book lawn mowing by a pro in Cleveland
Order lawn mowing now without calling around
Local lawn mowing services in Cleveland Ohio
compete for your lawn

Here are Best Lawn Care Services in Cleveland, OH as of Sep, 2019
Here are a few 5 Star Ratings from GreenPal users
Liz Torres
Lawn Care Service in Cleveland OH
I have yet to have a bad experience with GreenPal. Every lawn mower I've hired has met my expectations, which is a lot to say from what I was used to. I don't touch my lawn all summer anymore, and it's even better in the fall. If I leave my yard untouched for a few days the leaves pile up like crazy! I'm really bad about keeping up with the yardwork myself, so I just hire it out. It takes like two minutes to put in the scheduling on GreenPal and I just wait for local lawn care services in Cleveland to reach out. I don't know what it's like in other parts of Cleveland, but in St. Clair and Superior we have a few great options you can't go wrong with.
Franklin Hector
Lawn Care Service in Cleveland OH
I saw some gentlemen doing yard work for my neighbor, I could not believe the work they did! When they told me they were online I didn't understand them. Then Miguel took my phone and showed me GreenPal. Wow! I had no idea they had an app for this! Especially for a random little part of Cleveland like Puritas-Longmead. I played around with the app at home and finally decided to go with Kossuth Lawn Care after the work he did on my neighbor's. You guys really nailed it with this, I'm going to start using it, especially with getting rid of all the work it takes to mow my lawn.
Jeffrey Wilkins
Lawn Care Service in Cleveland OH
GreenPal was my last option honesty. I thought I could do it myself, but it turns out there are a lot of cheap lawn mowers in Cleveland that want to give you the runaround. I called three other local lawn care services in Cleveland, Oh and only one of them got back to me. I hired him after a lengthy phone call, and then they don't show up for another three days after. The lawn mower that showed up just shrugged and said "Well I'm here now." Really? That did it, and I was on GreenPal that night. We found someone the next day, some local guy in Kamm's Corner. He did a great job, but there's not much to compare it to yet you know?
Jesse Aaron
Yard Cutting in Cleveland OH
I think it's less about just finding a good deal on cheap lawn mowing in Cleveland, Oh and more about finding a good relationship with a landscaper. I hired Ron's Lawn and Snow a few times already, but this month he really outdid himself. One of my sprinkler heads busted late at night, and I had no idea who to call. He was up by six and ran over to the house to fix it by 6:30! He didn't have to, but he drove all the way from Linndale to help me out. It's safe to say I'll trust him with my landscaping in Cleveland, Oh from now on.
Not in Cleveland, OH?
Here are GreenPal's lawn service areas
Lawn Mowing Cost Calculator
Find out the average cost for Lawn Care Services In Cleveland OH
Welcome to the last solution you'll need when contracting landscaping! GreenPal has become the internet's premiere platform for contracting local lawn care in Cleveland and the rest of the nation! With over two thousand local yard maintenances near you, it doesn't matter whether you live in Beverly Hills or Cleveland's Birdtown, GreenPal can connect you with your fellow citizens who are out there mowing lawns.
Don't look for faceless corporations in phone books or the first page of Google. If you really want to know, some of the best practitioners of lawn care in Cleveland, Oh are not going to be found online. They will be found on the scene mowing your neighbor's' lawn. They are humble companies, but they are companies that we looked out for when we first started GreenPal.
What we wanted to do with GreenPal was help those small companies get their foot in the door in the market. A lot of the times, these companies are too busy running around the city providing cheap lawn mowing in Cleveland to make a website, so instead of making one for every local lawn mower from here to New York, we did them one better.
We took the same strategies that Uber did and created a space where people like you are looking for reliable and cheap lawn mowing in Cleveland, and companies who provide these services are looking for people like you. Isn't that a happy meeting place?
Now, you can connect to people who are your neighbors. This drives the price down driving wise, and you get to know a company that will be helping with your landscaping for months to come. It doesn't matter what part of Cleveland you are in, from Impett Park, Edgewater, Cudell, or Detroit-Shoreway, you can find a lawn mower near you that is perfect for your needs!
Stay safer online with GreenPal's vetting process. Although you could technically find the best deals in local lawn mowing on your own on Craigslist or other sites, but GreenPal is one of the few ones who properly filter every company that applies. Not just anyone can apply to be on GreenPal. Companies are either invited or referred to, and after that it only gets harder. Our application process is tough. No scammer can make it through all the way, and even if the best scammer on the planet sneaks through our process, he will quickly be found out after one hit. this is how lawn care is supposed to be! Are you ready for the easiest way to contract local landscaping in Cleveland?
About Cleveland Ohio
Cleveland is a city in Ohio, United States.
Cleveland, Ohio is a major city in the US state of Ohio. It is also the county seat of its county, Cuyahoga County, and holds the title as the biggest contributor to the county being the second most populous county in the state. It is located along Lake Eerie, and with a population of almost four hundred thousand is the most populous city that borders the lake. In terms of the country, Cleveland just barely misses the list as the fifty largest cities in the United States, coming in at the fifty-first largest city in the country. The metropolitan area of Cleveland is much higher up on the list, however, as the two million people in the Greater Cleveland area comes in at the thirty-second largest metro area.
The city was founded by European Americans in early 1796, but as it is with the rest of the country, "founded" means to combat the existing Native Americans for their land.
The Connecticut Land Company set aside the land that is known as Cleveland and named it after their leader, Moses Cleaveland. According to three sources of historical account, Lorenzo Carter was the first to settle in Cleveland, right around where Public Square is today. The Village of Cleaveland was incorporated into the area surrounding it in 1814. Although the area was swampy and full of lowlands, harsh winters, and equally harsh summers, its location near one of the Great Lakes makes it great for trade with nearby communities.
By the time of the Industrial Revolution, Cleveland made a name for itself for being a huge manufacturing center. Automotive companies like Peerless, People's, Chandler, Winton, and a few others who are well known for making the first car driven across the US. Experiments with electric cars and steam-powered models of transportation, but as current history suggests, gas-powered cars proved to be the more efficient and marketable system.
Tired of unreliable lawn services?
So are we... See how it works
Recent lawns mowed in Cleveland, OH
by GreenPal's community of lawn care pros
Save Time, Save Money,
Book a great local lawn service now with GreenPal.