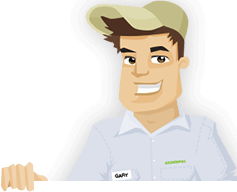 Needing your Lawn Cut?
Get Competitive pricing without the hassle
Book lawn mowing by a pro in Rochester
Order lawn mowing now without calling around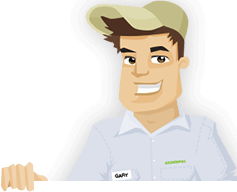 Needing your Lawn Cut?
Get Competitive pricing without the hassle
Book lawn mowing by a pro in Rochester
Order lawn mowing now without calling around
Local lawn mowing services in Rochester New York
compete for your lawn

Here are Best Lawn Care Services in Rochester, NY as of Sep, 2019
Here are a few 5 Star Ratings from GreenPal users
Kimberly Crawford
Lawn Cut in Rochester NY
I was tasked to find a lawn care provider who could come to our apartment complex in University Park to provide weekly lawn maintenance services. It was difficult for me to find useful teams, but the people at JG Lawns were more than happy to help. They were prepared when they came over the first time around, and the team knew what they were doing when mowing our lawns. I love how well they can clean off the grass too. We've been having them come over every two weeks, and they deliver the best work for all our lawns every time.
Jolie Lopez
Grass Cutting in Rochester NY
Everyone at Countrymen knew what they were doing when they came to my home in the Lake Vista neighborhood. They noticed that my yard was growing pretty fast, especially since there were so many trees that were causing the grass to grow a little quicker. They adjusted their grass cutting plans accordingly. My yard was evenly cut all the way through. They even trimmed around my fence and some other segments of my yard. It is great to have someone who has the know-how to make my yard the envy of everyone out here in the neighborhood.
Albert Rhoades
Yard Mowing in Rochester NY
My rental property near the Ontario Beach Park needs regular care, so it will look its best when my next renter comes over. The people at Nyang Lawn Mowing are always able to go over at the times that I ask them to arrive at. They always give me regular emails and other messages letting me know what they are doing. Their photos of what they are doing always confirm that they're working their hardest. My favorite part is that I don't have to spend anywhere near as much on their services as what I might spend with someone else.
Katherine Wong
Lawn Mowing Service in Rochester NY
I had a few dandelion plants growing out of my grass bed in Dutchtown recently. The worst part is that they were front and center in my front yard. But the people at DC Property knew what my yard needed. They spot treated the weeds and cared for the nearby grass. The healthy grass did not die off, and the spots that the dandelions used to persist were seeded and watered. The best part is that the dandelions have not come back since they were treated. It turns out that ripping those weeds out altogether won't do any good, and that the people at DC know what it takes to remove weeds.
Not in Rochester, NY?
Here are GreenPal's lawn service areas
Lawn Mowing Cost Calculator
Find out the average cost for Lawn Care Services In Rochester NY
Your Rochester NY yard deserves to have a picture-perfect look. After all, this is where the Kodak Company was formed. It only makes sense that you'd do what you can to give your yard that lush green look it deserves. But the process of making it look outstanding can be complicated and often difficult to follow. You might not know how low you should be cutting the grass, let alone what mowing pattern would make your yard look better.
The good news is that there are many lawn care providers in Rochester, NY, who are available to help you with your yard. You can ask for assistance from one of these lawn maintenance teams whether you're closer to downtown in the Upper Falls area or a little closer to the lake in Seneca Park.
We at GreenPal want to simplify the process of finding a lawn care team in Rochester. We have developed the GreenPal app to help you with looking for the best lawn mowing providers in the Rochester area.
You will not have to spend all day looking at classified ad sites and papers to try and find a yard maintenance crew that can help you out. More importantly, you won't run into random teams that aren't necessarily going to give you the help you deserve. Instead, you will find information on useful organizations that have received support from the Greater Rochester Chamber of Commerce among other local business groups. We'll see that whoever you hire for your lawn care needs is someone that you can trust and support.
You will find details on what it would cost for services through the GreenPal app. You can use our estimate tool to get a rough idea of what you would spend on lawn mowing services. We have figured this out based on your location, the size of your yard, and how often you need to have a grass cutting team come to your property. The organizations featured on the GreenPal app will cover every home from Irondequoit to Greece and everything else in between.
You can ask for help if you've got a wide-open lawn in Beechwood or something smaller in Browncroft. The teams on the app will help you if you've got a yard with lots of trees all around too.
Of course, you might have a diverse array of other needs for your yard. Fortunately, you can use our app to find details on teams that can serve you well. These include groups that can help you with everything from snow removal to tree trimming and landscape cleaning, among other things. You can review the descriptions of each team on the app and also check on the reviews that past customers have left on the app. Finally, you can reserve services through GreenPal and pay for them as well.
Download the GreenPal app to get the help you require for your yard. You will find more lawn care providers in Rochester, NY, than what you might expect when you use our app.
About Rochester New York
Rochester is a city in New York, United States.
Rochester New York is a city in the central part of Monroe County. The city is on the Genesee River and borders Lake Ontario. Rochester is about 85 miles west of Syracuse, 75 miles east of Buffalo, and 100 miles east of St. Catharines, Ontario.
Rochester has a population of 200,000. The population's peak was in the 1950s when it was near 320,000. The general metropolitan area, which includes the towns of Irondequoit, Greece, and Brighton, has still grown to feature a population of a little more than a million people.
The Blue Cross Arena has served the Rochester area since 1955. The arena hosts sporting events and concerts throughout the year. The Rochester Americans hockey team and Rochester Knighthawks indoor lacrosse team both play at the arena. The city is also home to the Rochester Red Wings, a minor league baseball team that has played in many forms since 1899.
The University of Rochester is a private university in the city that serves more than 11,000 students every year. The school is home to the Institute of Optics, a research center founded by the Eastman Kodak Company and Bausch and Lomb. The Rochester Institute of Technology is to the south of the city.
Rochester, NY is on a land space that was held by the Seneca tribe. The tribe lost its claim to the land in 1797 following the passing of the Treaty of Big Tree. The town was formed in 1817 by people who left New England for new land space. The town is named for Colonel Nathaniel Rochester, one of the founders of the city. The city grew in the nineteenth century as a center of abolitionism and women's suffrage. The city grew further in the late nineteenth century following George Eastman's move to the town and his forming of the Eastman Kodak Company.
The Eastman Kodak Company is based out of Rochester. The company was founded in Rochester in 1888. Xerox also has a large office center in Rochester. The company was also formed in Rochester in 1906, although the company's world headquarters has since moved to Norwalk. Other companies that were formed in Rochester and still have offices in the region include Western Union, Gleason, and Bausch and Lomb.
The George Eastman Museum is in Rochester. The museum is in the estate of the founder of the Eastman Kodak Company. The museum features one of the oldest film archives in the world.
Tired of unreliable lawn services?
So are we... See how it works
Recent lawns mowed in Rochester, NY
by GreenPal's community of lawn care pros
Save Time, Save Money,
Book a great local lawn service now with GreenPal.