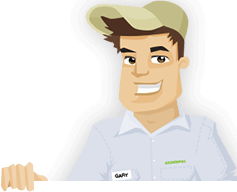 Needing your Lawn Cut?
Get Competitive pricing without the hassle
Book lawn mowing by a pro in Pittsburgh
Order lawn mowing now without calling around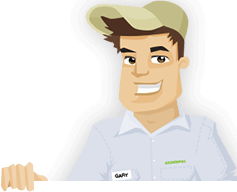 Needing your Lawn Cut?
Get Competitive pricing without the hassle
Book lawn mowing by a pro in Pittsburgh
Order lawn mowing now without calling around
Local lawn mowing services in Pittsburgh Pennsylvania
compete for your lawn

Here are Best Lawn Care Services in Pittsburgh, PA as of Sep, 2019
Here are a few 5 Star Ratings from GreenPal users
Jeremy Holmes
Yard Mowing in Pittsburgh PA
I feel like it's always one or the other with reviews: either they hate a lawn care service in Pittsburgh, Pa or they swear they are landscaping gods. I'm not doubting anyone's ability to mow a lawn, I'm just saying that there is a lot of people trying too hard to write a good review. GreenPal is good, but it is pretty limited. It's either you find the best deals in local landscaping in Pittsburgh or you find a different app. I'd probably use it if it had broader categories for maintenance, but it's still good. I am impressed at how they found me a cheap lawn mower near Brookline, so I guess in the end it is worth it.
Sandra Burt
Yard Mowing in Pittsburgh PA
I haven't made a decision on a dedicated lawn maintenance in Pittsburgh, I've been trying a few out every few weeks. I'm not picky or anything, but when it comes to my yard I want it to look good at the very least kept up. There are a few decent companies, but in terms of skill it might have to be someone like DLS that takes the cake. They've all done fine lawn mowing for me, but DLS actually walked through my yard to make sure nothing was the matter. Plus it makes sense since he's the only one close to me in Point Breeze North.
Nate Diaz
Lawn Service in Pittsburgh PA
Real estate agents need to have greenPal in their toolkit. You never know when you might need a last-minute guy for a home showing to cut the yard. You know as well as I do how much a good backyard helps the sale. No way you can afford not having it honestly. Take for instance last week, I scheduled A&H to head out to one of my houses on Friday, but on Wednesday I got a new call asking to see the house Thursday. They couldn't reschedule so I just hired another local lawn mower in Pittsburgh that was close by around Mellon Park. Took care of it no sweat!
Megan Presley
Lawn Care Service in Pittsburgh PA
I would recommend any of these local yard maintenance services in Pittsburgh. GreenPal has done their research. I used to be a landscaper myself. Retired now, but it's still amazing to see that new tools are coming out for the best landscapers in Pittsburgh. I don't use GreenPal for my home per se, but from what I understand it is a big hit for businesses and schools like Chatham University. As long as it's working for someone, I am just here to get a cheap lawn mowing in Pittsburgh every once and a while.
Not in Pittsburgh, PA?
Here are GreenPal's lawn service areas
Lawn Mowing Cost Calculator
Find out the average cost for Lawn Care Services In Pittsburgh PA
Your next lawn mower and local landscaper in Pittsburgh are waiting for you on GreenPal! With our services and app, finding your next option for affordable lawn maintenance near you is as easy as hiring an Uber. In 2018, the founders of GreenPal thought it ridiculous that people still have to look through phone books to find quotes on local lawn care in Pittsburgh. We decided bring the lawn care service industry up to speed with GreenPal, the internet's hub of all things contracting and landscaping.
Need a problem tree out of your yard? What about a dedicated lawn mower to come out to your house every week? Whatever job it may be, GreenPal has catalogued every lawn mower and yard maintenance professional at your disposal, ready to take on your toughest jobs.
We vetted every borough and suburb of Pennsylvania to bring to your community the easiest ways to contract local lawn mowing. Whether you live in Shadyside, Polish Hill, as far north as Bloomfield and Lower Lawrenceville, or right in the heart of Pittsburgh, there are landscaping companies in Pittsburgh waiting for you to find them.
Since its launch, GreenPal has become a favorite of home and business owners for contracting cheap lawn mowing. Home owners are not the only ones excited about our services however. Lawn mowing services and landscape maintenance companies throughout Pittsburgh are just as excited to jump on GreenPal because of the access to their clients. Instead of the old fashioned way of passing out business cards to front doors, GreenPal has brought both sides of the lawn care market to one meeting place. This is the future of lawn care!
Signing up for GreenPal takes less than five minutes, but once you are done you will have access to the entire roster of yard maintenance services in Pittsburgh. As of now, Greenpal has over two thousand vendors, almost twenty in Pittsburgh alone. What excuse do you have to take care of the overgrown grass? None now, with GreenPal it has never been easier or cheaper to hire someone to come out and take care of your lawn mowing.
About Pittsburgh Pennsylvania
Pittsburgh is a city in Pennsylvania, United States.
The steel city of Pittsburgh is the largest city in the Commonwealth of Pennsylvania. It is also the county seat of Allegheny County, and happens to be the largest county seat in the United States. With over three hundred thousand people living in the city limits, Pittsburgh, Pa is the sixty-third largest city in the country. As far as the metro area goes, however, the population totals a sum of 2.3 million. It is the largest city in the Ohio Valley and Appalachia, the second largest city in the state of Pennsylvania, and the twenty-sixth largest metropolitan in the country.
Over three hundred steel-related businesses exist in Pittsburgh, closely identifying the city's character with this overwhelming steel economy. At one point, Pittsburgh, Pa was the largest manufacturer and producer of steel. It is also known as the City of Bridges. Its success however, was because of its location as a link between the Atlantic coast and the Midwest, where mining companies took to the Allegheny Mountains to tap out the rich deposits.
The earliest accounts of any settlement in Pittsburgh was in 1758 by General John Forbes. He was the one who named the town Pittsburgh, after a William Pitt. The same land was home to several Shawnee tribes. The earliest explorer known to survey the land was a Frenchman named Robert De La Salle from Quebec. He went on an expedition down the Ohio River in 1669 in order to find available routes to the see. Several decades of struggle with the natives and harsh conditions, Pittsburgh, Pa soon became a city worth moving to. The township, then just a borough, then town of Pittsburgh, Pa slowly became an industrial powerhouse. When the British cut off the supply of any British goods in 1812, industry was stimulated, and Pittsburgh, Pa became the powerhouse that it is today.
Tired of unreliable lawn services?
So are we... See how it works
Recent lawns mowed in Pittsburgh, PA
by GreenPal's community of lawn care pros
Save Time, Save Money,
Book a great local lawn service now with GreenPal.