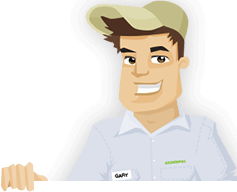 Needing your Lawn Cut?
Get Competitive pricing without the hassle
Book lawn mowing by a pro in Mobile
Order lawn mowing now without calling around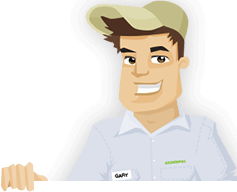 Needing your Lawn Cut?
Get Competitive pricing without the hassle
Book lawn mowing by a pro in Mobile
Order lawn mowing now without calling around
Local lawn mowing services in Mobile Alabama
compete for your lawn

Here are Best Lawn Care Services in Mobile, AL as of Aug, 2019
Here are a few 5 Star Ratings from GreenPal users
Darrell Simmons
Lawn Mowing Service in Mobile AL
For calling himself a cheap lawn mower in Mobile LaShawn really knows his stuff. He took care of my yard early yesterday morning and let me know what to do about some dry spots in the yard. He didn't have to do that, especially because I was so cold to him over the phone. Don't let him fool you, he's a great landscaper in Mobile, and he's willing to leave Malbis just to get to you. We scheduled another consultation for next week for some flower beds I want to put in, so we'll see how it goes.
Isaac Gutierrez
Lawn Care in Mobile AL
Highly recommend, hands down. Prompt, and has been in good communication when he was going to be late. I don't mind that at all, especially because I've had to cancel on him last minute when I couldn't be home. I've hired many other local landscapers in Mobile, but so far he takes the cake. I hired him as well to help with my parents' yard in Daphne, obviously I can't go as much as I'd like. He's made it easier on me knowing they are at least getting taken care of, so for that I'm thankful.
Pam Nichols
Lawn Care Service in Mobile AL
Jeremiah was courteous, friendly, and worked efficiently on my yard. I called him kind of last minute, even though I technically did find him on GreenPal. I needed a cheap lawn mowing in Mobile ASAP, one for my home and another for a home I was selling (I'm a realtor) near Langan Park, and my offices. He was very understanding and helped me out where he could. Definitely one of the best lawn care services in Mobile I've worked with.
Wes Levy
Lawn Mowing Service in Mobile AL
I love this guy! He answers texts quickly, and when he was clearing out my ivy and underbrush he made sure I was okay with getting so close to the walls before moving on. Instead of going through with the job because I couldn't reply, he took an early lunch and waited until he got the okay. That is just good service. I don't usually ask for cheap lawn care in Mobile, and if I do it's not going to be when I'm gone to Leinkauf for work. But he's made it easy to trust him, will hire him again in the future as the jobs come.
Not in Mobile, AL?
Here are GreenPal's lawn service areas
Lawn Mowing Cost Calculator
Find out the average cost for Lawn Care Services In Mobile AL
Speed up the work it takes to contract local lawn mowing in Mobile with GreenPal! Our website is specifically designed to help people like you throughout the nation meet and contract with the local lawn maintenance companies around them. As easy as it is to call for an Uber, you can get your lawn mowed. We have taken great steps to securely get you the best deals in cheap lawn mowing in Mobile, so don't waste time with other methods. Stop leaving voicemails, stop waiting for these companies to call back. GreenPal is here to take the entire process of contracting cheap lawn care in Mobile and move it online.
As technology moves forward, apps are able to connect companies to their clients faster than ever. It only takes a dedicated team like GreenPal to put it all in motion. Since its inception, GreenPal has been able to garner over two thousand vendors across major cities in the state of Alabama and abroad. In the Mobile area alone, you will be able to contract local lawn care services in Mobile, Carlen, Hannon Park, and Fisher. How close can you find someone to cut your lawn?
GreenPal dedicates a lot of its resources to gathering a directory of the best yard maintenances in Mobile. We do that with having boots on the ground looking through each neighborhood, asking local lawn mowing services in Mobile to sign up for the website. Once they see how fast you can contract new clients, they are on board. But before they can do any of that, they need to prove to us that they are an upstanding business in the city of Mobile. Once we understand that they have a good business credit, a promising client base, and equipment, they can begin looking for new business. By the time you sign up for GreenPal however, all you will know is that every hire you will make will be verified by us.
When you contract a local lawn care service in Mobile, you will be able to discuss the terms, the services needed, and the specifics about your lawn care before come lawn mowing day. By the time the day comes, you'll be able to be safe knowing that everything will be taken care of. GreenPal users across the nation hire on GreenPal at least once a week for routine cheap lawn mowing in Mobile, while some use it to shop around for the best quotes on local landscaping in Mobile. The options are endless on GreenPal, and with local landscape maintenance in Mobile in neighborhoods like Owens and Allenville, you will be sure you are hiring someone who knows how to work the landscape and your grass.
About Mobile Alabama
Mobile is a city in Alabama, United States.
Mobile is the county seat of Alabama, where the population sits at 195,111 as of the last census in 2010. This population garners the city's reputation as being the third most populous city in Alabama, the first most populous city in Mobile County, and the largest municipality in the area that makes up the Gulf Coast that sits between New Orleans, Louisiana, and St. Petersburg in Florida. The city has held these rankings for some time now, as the population fluctuates very little. In fact, some statisticians find serendipity in the fact that although the city is called Mobile, very few people suffer from the economical phenomena known as brain drain. This refers to a city's youth and mental resources leaving to other more prosperous or enticing cities, leaving their hometown with little innovation. Such is not the case with Mobile, Alabama.
The city was incorporated quickly after its founding. What usually takes a few decades took only five years for Mobile to be incorporated into the state. In January 1814, Mobile was officially recognized as a town, and five years later in December 1819 as a city. The square mileage of the town, as of the last counting, was 180 square miles. 139 of it is counted as land, and forty of it is water. The population is right at sea level, with a differentiation of ten feet. With its population, the density only comes out to about 1,364 people per square mile. The citizens of Mobile, Alabama are known as "Mobillians." It is Alabama's only saltwater port, named after its location along the Mobile River and sits at the head of Mobile Bay in the Gulf Coast. In its history, the Port of Mobile has played a huge role in the economic health of the city, playing a major role for French colonist and Native trading. Today it is listed as the 12th-largest port in the United States.
Tired of unreliable lawn services?
So are we... See how it works
Recent lawns mowed in Mobile, AL
by GreenPal's community of lawn care pros
Save Time, Save Money,
Book a great local lawn service now with GreenPal.