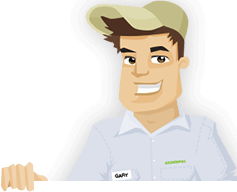 Needing your Lawn Cut?
Get Competitive pricing without the hassle
Book lawn mowing by a pro in Hoover
Order lawn mowing now without calling around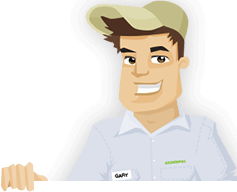 Needing your Lawn Cut?
Get Competitive pricing without the hassle
Book lawn mowing by a pro in Hoover
Order lawn mowing now without calling around
Local lawn mowing services in Hoover Alabama
compete for your lawn

Here are Best Lawn Care Services in Hoover, AL as of Oct, 2019
Here are a few 5 Star Ratings from GreenPal users
David Wallace
Lawn Care Service in Hoover AL
I usually take care of my lawn mowing myself, but I was in a bit of a bind when my lawn mower broke down right before we put the house on the market. I didn't want to buy a new one when we were so close to moving, so I started shopping around for local lawn mowing services in Hoover. Lo and behold I found GreenPal, and gave the app a shot. Found a cheap lawn mower in Wine Ridge which is about fifteen minutes from me, he took care of it within a few days. That's all I needed to use it for, but it worked just fine.
Jim Beasley
Grass Cutting in Hoover AL
Great price, great communication, and I feel good about hiring a local landscaper in Hoover that lives in the same neighborhood as me! Raul was very kind, he did the job great and didn't leave anything for me to complain about. He did such a great job with such a simple task, I can imagine his work for a serious landscaping job. Anyone in Irondale should give him a shot, see how real customer service is taken care of!
Carol Schultz
Grass Cutting in Hoover AL
These guys are pros, I love supporting a family run business. I came to them with a plan to trim my bushes, take over my lawn mowing, and remove a dead tree. We live in the Lake Purdy area, so you know it is hard to find a local landscaper in Hoover that will come out to us. Jake was totally fine with it, even offered to look over our sprinkler system to make sure everything was running smooth. He was extremely fun to work with, I will be contracting him again.
Pam Jones
Lawn Care in Hoover AL
I have had nothing but good experiences with the best yard maintenance pros in Hoover. I signed up for GreenPal last summer, but didn't use it much because I had a lot of free time. Once winter came around I needed a reliable lawn care service in Hoover to do some detail work (I knew nothing about lawn care in the winter). Corral reached out with the best offer, said he could be in Tarrant the next day, we've gotten along ever since. There might be better options for local lawn mowing in Hoover near me, but so far Corral is my main dude.
Not in Hoover, AL?
Here are GreenPal's lawn service areas
Lawn Mowing Cost Calculator
Find out the average cost for Lawn Care Services In Hoover AL
When GreenPal came onto the scene, a good amount of home and business owners decided to move their contracting to the site. The attraction to the online service that works similar to Uber, is that instead of reaching out to several local lawn mowing services in Hoover on their own, the best deals in cheap landscaping in Hoover come to them. Much like Uber matches you with the most available and local driver, GreenPal does so with local lawn mowers in Hoover, Fultondale, Coalburg, Forestdale, Trussville, Vestavia Hills, Mountain Brook, anywhere in your area and the city of Birmingham.
Most GreenPal users see results within minutes, with up to three quotes for affordable yard maintenance in Hoover in your inbox by the end of the day. You won't even need a credit card until you are read to schedule for a lawn mowing appointment, up until then the site is free game for free consultations, advice, and references.
Users on GreenPal can rate and review their recent hires for the best lawn care services in Hoover, which further enhances the experience. Since 2013, GreenPal has been documenting user experience with every one of their local lawn care services in Hoover.
One of the hallmark practices that make GreenPal a competitor in the app world is that their commitment to security for their users has been a key. GreenPal officials have said that a majority of their resources are dedicated to verifying the best yard mowing services in Hoover and the surrounding area. No cheap lawn mower in Hoover can jump on the website without a complete application form, one that includes serious matters like business accreditation, license and permits for certain types of lawn care in Hoover, and equipment inspections. It takes a long time to verify a business, but with so many applicants applying each day, home and business owners on the other end are constantly getting fresh options for affordable landscaping in Hoover.
About Hoover Alabama
Hoover is a city in Alabama, United States.
The largest suburb close to Birmingham goes to Hoover, Alabama. With a population of eighty-four thousand as of the last census, the city is making its way into the Birmingham-Hoover-Talladega Metropolitan Statistical Area. The area includes the combined statistical area that includes AL as well. The city's territory lies along the foothills of the Appalachian Mountains. It lies in the Jefferson and Shelby counties of the state, and covers an area of almost fifty square miles. Of that land mass, just under one square mile of it is water. The city also sits at an elevation of about six hundred feet above sea level. With a population of eighty-four thousand, the population density works out to about one thousand people per square mile.
One of the largest shopping centers in the Southeast falls in Hoover, Alabama. The Riverchase Galleria is also one of the largest mixed-use centers in the United States, making it an interesting center of retail, hotel, and office space.
In addition, the Birmingham Barons minor league team plays its home games in the Hoover Metropolitan Stadium since 1885. What is now the sprawling suburban areas located at the base of the Appalachian Mountains, known as the Green Valley community, has been in existence since the thirties. It was named after William H. Hoover, an insurance company owner that made his business in Hoover. In the late eighties, Riverchase business and residential communities were annexed into Hoover, gaining a large number of office buildings, employers, and workers to boost the tax base. Once the completion of the Interstate 459 was officialized, access to Hoover was improved, which only lead to more development with the addition of Interstate 65 opening up as well.
The tax revenue was also boosted again once the Riverchase Galleria opened. It attracted new businesses and residents to the area, whereas before the city was becoming crowded. In terms of city growth, Hoover grew rapidly and without falter throughout the back half of the last few decades. Now, with new developments in the land, government, and surrounding communities, Hoover now has a Municipal Center, Library, and Public Safety Center. It is projected that the population will increase to ninety thousand by the time of the next census.
Tired of unreliable lawn services?
So are we... See how it works
Recent lawns mowed in Hoover, AL
by GreenPal's community of lawn care pros
Grass Cut by

Sutherland'spride Llc

SERVICE REQUESTED:

Lawn Service in

2 weeks:

Ordering Lawn Maintenance:

Please price for front and side yards only. Fenced back yard does not need cut.

Lawn Care Service by

Dixie Lawn Care

SERVICE REQUESTED:

Lawn Mowing in

1 month:

Ordering Grass Cutting:

Edging as well

Yard Mowing by

Turn Lawn Care &Land

SERVICE REQUESTED:

Yard Mowing in

1 week:

Ordering Lawn Maintenance:

Gate isn't locked; Dogs are normally inside on Mon and Wed but i I know you are coming, I can have the kids keep them in on other days. The back yard has steep hill but can be cut with a riding mower.
Save Time, Save Money,
Book a great local lawn service now with GreenPal.