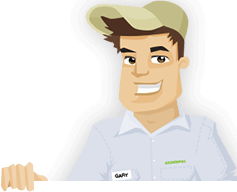 Needing your Lawn Cut?
Get Competitive pricing without the hassle
Book lawn mowing by a pro in Fremont
Order lawn mowing now without calling around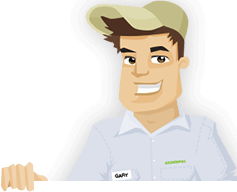 Needing your Lawn Cut?
Get Competitive pricing without the hassle
Book lawn mowing by a pro in Fremont
Order lawn mowing now without calling around
Local lawn mowing services in Fremont California
compete for your lawn

Here are Best Lawn Care Services in Fremont, CA as of Sep, 2019
Here are a few 5 Star Ratings from GreenPal users
Paul Hernandez
Lawn Mow in Fremont CA
My lawn was getting out of control so I set some time during the day to really look into local lawn mowers near me. I thought that would be easy since I live close by Northwestern Polytechnic, but it turned out that every option for cheap lawn maintenance in Fremont, California was actually just paid sponsors for the greater San Jose area. I was not going to be hiring a guy who would charge me extra just to drive out to me. I hit it hard with searching for "local" lawn mowing near me, and GreenPal came up. It seemed promising, and the reviews were great, so I gave it a shot. I've been so happy with it! I cannot believe how affordable the options for yard maintenance near me are, and the reliable lawn mowing service in Fremont, Ca I hired isn't a huge business, so they really pay attention to their clients.
Jesse Taylor
Lawn Care Service in Fremont CA
The landscapers you guys have here are beyond awesome! It's so easy to business with them. The website is awesome, very clean and the pricing is so fair. Everyone we've talked to has responded super quick! I'm not one for much talking over the phone, so I'm happy that you guys have a good messaging system via email. They've been helping me with a property I bought near Central Park, and I can say without hesitation that they've really brought the value up. I think I might hire for landscape maintenance in Fremont to take care of the whole neighborhood, if that means my house's value goes up even more. I just can't believe how easy it is! And here I was looking through the phone book like I was still in the nineties.
Jay Godfrey
Lawn Service in Fremont CA
We had a huge end of the year project to do at our house, we're talking removing all the dead leaves, trees, and renovating the whole turf, it was something I could not myself. Well I could have, but it would take me more than a few weeks if I spaced it out between work and school. I was very fortunate to find affordable landscaping near Glenmoor, any much further and I would not have been able to afford it. WE got right down to work the minute I decided to hire them. They were so quick to get the conversation going, and by the time they came out to the house we were ready to rock and roll. We're almost done with everything and it looks amazing, I can't wait until the whole family gets to come over again. I will always recommend Vegas & Sons for this, they deserve every good review they get.
Nicholas Hughes
Lawn Care in Fremont CA
Excellent service from both GreenPal and the Lawnmower Man. No hidden B.S. fines and extra fees like some of the so-called cheap lawn care services in Fremont, Ca have done to me. I have hired out a few local lawn mowers in Cabrillo near me, and each one was as good as the last, I just happened to get along with the Lawnmower Man most. But when he takes the time to talk to you a bit that' how you know you aren't just getting a lawn mowing. I have been planning to hire someone for the rest of the season, and I wasn't just looking for a good lawn mower in Fremont, CA. I needed someone who I could trust, and I think I found it with him. Very wise man and knowledgeable about growing the right grass, he's someone I am going to keep around for a while. Thanks GreenPal!
Not in Fremont, CA?
Here are GreenPal's lawn service areas
Lawn Mowing Cost Calculator
Find out the average cost for Lawn Care Services In Fremont CA
The only excuse for calling around town for local landscape maintenance services in Fremont, Ca is if you are collecting businesses for the phone book. Otherwise, there is no need. With today' s technology, there is no reason to be trudging around the business sections of your newspaper, a google search will do that just fine. However, if you are finding that the best options for cheap yard mowing near you isn't quite your budget, it is time to look over at GreenPal.
GreenPal can do so much more for you than find cheap lawn maintenance near you. What GreenPal's main drive for people is to save time, whether that be just looking for a local lawn mower in Fremont or taking the entire process online. With GreenPal, not only will you be able to find cheap lawn care near you, but you will be able to stop worrying about logistics like how you are going to meet up with the maintenance team to pay them and whatnot.
GreenPal is the internet's number one platform for coordinating your lawn care for this reason. The entire process from beginning to end is taken care of online. The most you will have to do is choose the day you want a lawn mowing or lawn care. Once we know the day, we let every yard maintenance company near you, whether you live in the heart of Fremont or up in Ardenwood, know you are in need of a yard mowing. Every company open on that day will contact you to schedule an appointment, offer you their best price, and how long it would take them. After that, it is only on you to decide who you go with.
Now, a lot of our new customers have similar worries with GreenPal. Sites like Craigslist, with their option for local lawn mowers in Alameda County, have opened themselves up to scammers for two reasons. One, anyone with fingers and half a brain can post on Craigslist (and that, we think is one of the best parts about Craigslist) but the other reason is that anyone can pose as a local landscape maintenance in Fremont, Ca. If you were a scammer, wouldn't it make sense to pose as a company whose primary time to work is at a time when you most likely be home?
A lot of our members worry about this exact situation on GreenPal, but we are here to tell you there is no reason to worry. We take security very seriously, almost as seriously as finding cheap yard maintenance companies in Fremont, so every company has to prove their legitimacy. From simple business documents to pictures of their lawn mowing equipment, every single independent lawn mower and full-scale landscape maintenance in Fremont has to prove that they are who they say they are. Only then, and after they have been interviewed by our team, can they start bidding for your business.
Before 2017, something like GreenPal was just unheard of. Every homeowner was on their own to find a cheap lawn mower, and the companies that advertised the best got the business. But that didn't necessarily mean they were the best lawn maintenance in Fremont, just that they were the most visible. We understand that sometimes the best landscapers go under the radar, so we devised a system that would level the playing field.
With GreenPal's reward and review program, the best of the best rise to the top no matter what their situation is. Those who provide great lawn care service will be shown more often, while those who look just for volume of clients sink to oblivion. We saw this as the one true way to provide every person and homeowner in Fremont with the cheapest and most affordable lawn care that we can get!
About Fremont California
Fremont is a city in California, United States.
There are actually two locations in California that go by the name of Fremont. There is the unincorporated community in Yolo County (where, coincidentally, there is not a territory of purely reckless teenagers) and the city in Alameda County. The latter city was incorporated late in the twentieth century and was the result of the merge between five small communities. Those communities, some of which include Centerville, Niles, Irvington, Mission San Jose, and Warm Springs, now make up Fremont California.
In terms of the San Francisco Bay Area, Fremont sits on the southeast corner in the East Bay area. Although it is not really a part of Silicon Valley, it is so close to the area that it is sometimes associated with it as a neighboring community where many of the industry's workers live. Fremont, along with the cities of Newark, California and Union City, California make up what is known to the state as the Tri City Area.
There are many things for which Fremont is known, but according to the census bureau, it is known as being home to the largest population of Afghan Americans in the United States. In a population that hits close to two hundred thousand people, the Afghan community takes up a large part of it.Mission San Jose is responsible for bringing people to the area, as the Spanish that came to the area were looking to establish Catholic kingdoms. Father Fermin de Lasuen founded the mission, in hopes to (what is now called) whitewashing the "savage" Indians that inhabited the area.
The Fremont area was flooded with immigration, both from the eastern part of the United States and Mexico, when the California Gold Rush hit. It was San Jose that saw the most growth. Up until that time, and a few decades later, agriculture was the main staple for most of the city. Grapes, including wineries, were in high demand from the fertile soil that surrounded the San Francisco area. The Apple factory was established there in the nineties, and, to much of the Fremont tourism mention, the first Mac computer was built in Fremont.
Tired of unreliable lawn services?
So are we... See how it works
Recent lawns mowed in Fremont, CA
by GreenPal's community of lawn care pros
Save Time, Save Money,
Book a great local lawn service now with GreenPal.