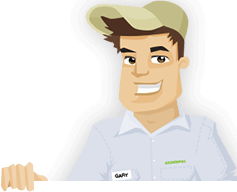 Needing your Lawn Cut?
Get Competitive pricing without the hassle
Book lawn mowing by a pro in Santa Clara
Order lawn mowing now without calling around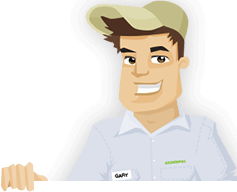 Needing your Lawn Cut?
Get Competitive pricing without the hassle
Book lawn mowing by a pro in Santa Clara
Order lawn mowing now without calling around
Local lawn mowing services in Santa Clara California
compete for your lawn

Here are Best Lawn Care Services in Santa Clara, CA as of Aug, 2019
Here are a few 5 Star Ratings from GreenPal users
Phil Harrada
Lawn Care in Santa Clara CA
I'm just surprised I found some true professionals! I have to say I was a bit skeptical that I would just be finding cheap lawn mowers in Santa Clara with the prices you guys were advertising, but I could not have been more wrong! I hired one landscape maintenance service near Santa Clara University to take out a tree that was getting close to the house, and I was blown away when he set up some ropes and pulleys to cut the branches and steer them away from the roof. I didn't even think of that! The day I hired him I started wondering how he was going to keep the branches off my roof, and he showed up ready to work like he had been doing it his whole life. That was just amazing, and it wasn't a lucky draw either. I hired one more guy for a grass cutting and he did just as well. I don't know how you find these gentlemen, but I'm grateful for them.
Jose Trujillo
Lawn Maintenance in Santa Clara CA
I just finished up a small contract for a two day job cleaning up all my trees in the backyard. I could have done it myself, but it would have taken me several weekends, so I chose to hire out a local landscaper near Buchser Middle School. I didn't have to, but having a reliable landscaper near me meant he would at least know a little bit about the area. I was going to hire someone I found around town, but they were way too extravagant, I just needed on man for the job. I found him on GreenPal, and he was just an independent contractor, perfect for what I needed. He showed up on time ready to work, and we got along great the whole time we were working. I'm surprised a lawn mowing service in Santa Clara hasn't picked him up yet!
Joseph Monn
Grass Cut in Santa Clara CA
I actually don't use GreenPal for my own home, I do it for my parents. A lot of the times I can't make it out to them during the week, and weekends they are over at my house, so their yard gets neglected a lot. If I had the time I would do it in a heartbeat, but I can't. I decided to go with Mark because he seemed respectful, and my parents liked him after the yard mowing he gave them. He handled everything very professionally, and it wasn't more than two cheap lawn mowing in Santa Clara, California before we decided that mark was going to be our go to guy. If you need a reliable lawn care service near Pruneridge Golf Club who can do just as good as job as anyone on the golf course, I think Mark's your guy.
Travis Seymour
Lawn Mowing in Santa Clara CA
All in all, GreenPal has been great for me. When we moved into our house the lawn was fine, but after a few months it was really in need of some tender love and care. My husband was not going to do it, so I took it upon myself to look out for lawn maintenance near me. I happened to find one servicing the Orchard Glen Apartments, but when they told me their quotes my jaw just dropped. I knew I was going to be paying more than usual, but not that much! You guys know what you are doing though, because I just googled cheap yard maintenance in Santa Clara, Ca and GreenPal came up. I trusted you guys to find me a good deal on cheap lawn mowing in Santa Clara, and boy did you guys come through! I've been scheduling for reliable landscape maintenance for about a year now, and I wouldn't think to go to any company that isn't on GreenPal.
Not in Santa Clara, CA?
Here are GreenPal's lawn service areas
Lawn Mowing Cost Calculator
Find out the average cost for Lawn Care Services In Santa Clara CA
Finding amazing lawn care near you should not be harder than ordering groceries online. Have you seen how easy it is nowadays to order your groceries on Amazon? And the same people who are doing that from their phones are still looking through phone books and calling local landscapers in Santa Clara, Ca. Does that seem strange to you?
If it does, GreenPal is exactly the kind of service for you. We have utilized the amazing power of the internet just like other apps have and made scheduling a lawn mowing that much easier. Although we aren't in the age of robots yet, for now we will have to settle for this. With GreenPal, you will be able to meet all the local lawn mowing services near you no matter what part of the city you live in. In fact, you won't even have to deal with cheap lawn maintenance in Santa Clara if it's not close to you. If you live near Maywood Park, for instance, you won't be finding results for cheap lawn mowing in Alviso, that wouldn't make much sense.
Instead, you'll find that the results for the best yard maintenance near you will be as close as within a mile or so. That is what keeps GreenPal's prices so low and the service so amazing, because these people are your friends and neighbors, living in the same space as you. This is how the internet should be connecting people!
We at GreenPal take security very seriously. Although we would love to give you more options for affordable landscape maintenance in Santa Clara, the truth is that sometimes the cheapest options aren't always the safest. When it comes to lawn care services in Santa Clara, Ca, there is always the potential of people with less than good intentions lurking about. That is what has made a site as great as Craigslist turn into a weary place to be. Unfortunately, there are people willing to pose as cheap lawn mowers in Santa Clara in order to get the upper hand on your stuff.
That is why we take great care to vet and glean the scammers from the true hard workers and legit yard maintenance companies. It wouldn't make sense to work so hard just to be shut down for letting a scammer on board GreenPal, so we make sure every company that says they are a landscape maintenance in Santa Clara, CA is as legit as they come. Documents, pictures of their lawn mowing equipment, and a list of their seasonal clients are all just the bare minimum requirements to be on GreenPal. It may seem weird, but these simple requirements can tell a lot about a company. For starers, showing us that their inventory is more than just a lawn mower shows that they are seriuos about lawn care. No scammer, no matter how dedicated, would want to buy an expensive sit down lawn mower just to make a quick and dirt dollar. It just isn't done.
As for the honest, hard working lawn mowers and reliable landscapers in Santa Clara, California, they are the best of the best and will give you the best lawn care you have seen yet. Each company is prepared to handle even the most complicated requests, and the entire process, from hiring to paying, is taken care of through GreenPal. The only thing you will have to worry about is enjoying your lawn after the day. How much easier can this be?
About Santa Clara California
Santa Clara is a city in California, United States.
Santa Clara, California is the ninth-most populous city in the San Francisco Bay area. It is one of the many suburbs that make up Silicon Valley, the United States' tech industry center. Intel's headquarters has made its home in Santa Clara, as well as other tech giants not unlike Google and the once popular Napster. The city sits just forty-five miles southeast of San Francisco, and is home to California's longest-standing institution of higher learning, Santa Clara University. Unlike most colleges and universities in California, Santa Clara University is an independent college apart from the California University school system.
After the Spanish colonized the area, several missions were established, twenty-one to be precise, throughout the area. The most famous of all, however, was the Mission Santa Clara de Asis, founded in 1777. It was not until the middle of the nineteenth century, however, that California would exist as an American territory, when it went from the California Republic to a state for America.
Orchards of oranges and several other citrus fruits, along with vegetables, thrive in the city's fertile soil. It was an agriculture empire up until infrastructure and industry slowly took over. As is the story of most of the cities in this area of California, once semiconductors made the area popular for technology the agriculture soon was gone. Santa Clara, along with the close by Valley of Heart's Delight, were committed to developing more buildings and homes to keep up with the changing industry.
Although Santa Clara is almost fifty miles from San Francisco, the climate in the city is vastly different than that of the foggy Bay City. In the summers it is unusually warm, and does not fog like San Francisco does. The average temperatures range from mid-eighties in the summer, and will drop no further than 53 degrees in the winter. In strange years, there is rain in the summers, but for the most part that rain will come during the winter months. The population of Santa Clara, at least, according to the last census, was around 116,000. When the population density was finally calculated (a story of that mishap worth of looking up) it came out to be just over six thousand.
Tired of unreliable lawn services?
So are we... See how it works
Recent lawns mowed in Santa Clara, CA
by GreenPal's community of lawn care pros
Save Time, Save Money,
Book a great local lawn service now with GreenPal.