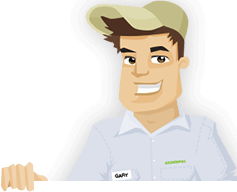 Needing your Lawn Cut?
Get Competitive pricing without the hassle
Book lawn mowing by a pro in Mountain View
Order lawn mowing now without calling around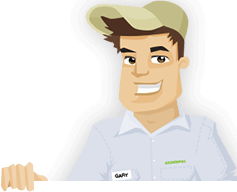 Needing your Lawn Cut?
Get Competitive pricing without the hassle
Book lawn mowing by a pro in Mountain View
Order lawn mowing now without calling around
Local lawn mowing services in Mountain View California
compete for your lawn

Here are Best Lawn Care Services in Mountain View, CA as of Sep, 2019
Here are a few 5 Star Ratings from GreenPal users
Patrick Walsh
Lawn Mow in Mountain View CA
I have nothing bad to say about GreenPal, the whole process is so straightforward that an old kook like me can figure it out. I used to take care of my entire home, even some of the plumbing, but a lot has changed over time, and I just can't move like I used to. It is a shame, but that is life. I can't even bend over for long periods of time, so I even hired a local landscaper in Mountain View, Ca near me to take over that, so you know it is bad. As far as my lawn going goes, that is taken care of by Paulo. I knew I could trust him right away because when I messaged him he told me he was right near me at Waverly Park, and instead of talking through the whole process online he came and paid me a visit. He didn't have to do that, but he did, and it made me feel a lot better about going online for a cheap lawn mower near me in Mountain View.
Yussef Luna
Lawn Care in Mountain View CA
I never had too much of a problem finding cheap lawn care in Mountain View, but I joined GreenPal because I was sick and tired of getting screwed over by the lawn mowing services near Eagles Park I kept finding. I don't know if it was just one company switching names, because they all so happened to be right near the park closest to me, but if not then they must have been friends. They upcharged me, ruined some of my bushes, and knocked more than enough sprinkler heads off the lawn, but the worst part is when I called them back to tell them what happened, they would say they'd come back the next day to fix it. Can you guess what happened after that? Exactly. At least with GreenPal I can track a company down leave them a review of exactly what they deserve. That's really the only reason I stay on GreenPal.
Bryce Ewalt
Lawn Care in Mountain View CA
We started hiring out our yard maintenance near us in Monta Loma, and you can tell right away how much improvement they have done. I wish we took of picture of what it looked like before, but take my word for it that even me who is a little colorblind can see how much healthier the grass looks. Just stepping on it feels better, and my kids seem to like it too. That I can tell because they are actually going outside to play instead of being inside on their screens, so believe that. I'm not saying that the affordable yard mowing in Mountain View, California can cure screen addiction, all I'm saying is that the kids don't act like I'm torturing them for telling them to go outside, so I will let you decide.
Robert Matthews
Lawn Cut in Mountain View CA
I have no problem leaving a review after hiring only once. If someone is as good at grass cutting as Manny, especially after the horrible service I got before him, he deserves a review. I reviewed you guys at three stars because of him, but I'm changing it to five because Manny redeemed you guys. So if you guys have some sort of promotion or best of the month for GreenPal, let me throw my hat in for Manny. He fixed all the problem spots that were left behind, and he cleaned the hedges up to a nice sharp even top. I don't think I'll hire anyone else, to be quite honest. As long as Manny keeps doing what he did the other day, we won't have a single problem. I don't imagine that Charleston Gardens has a better reliable landscaper in Mountain View, CA than I do right now, and I am willing to bet on that!
Not in Mountain View, CA?
Here are GreenPal's lawn service areas
Lawn Mowing Cost Calculator
Find out the average cost for Lawn Care Services In Mountain View CA
There is nothing quite like the feeling when your whole house is in order. Although that may be a seldom feeling, we can help you get to that moment of bliss in at least a certain areas. No, we can't connect you with a maid service, or a cheap laundry services, but what we specialize in (as I'm sure you already guessed) is the best lawn maintenance in Mountain View, Ca!
GreenPal is not exactly a lawn care service itself, but it is a lawn care service service. Does that make sense? Although we won't be the ones to come out to your house when you schedule for cheap lawn mowing near you, we will be the one behind connecting you with every possible option for cheap yard mowing in Mountain View, Ca.
Need a quick lawn mowing to get yourself back into the game? Or maybe you need someone to take over your whole lawn from start to finish, from growing the grass back from the dead to pulling the weeds? Whatever you need, we can help you find the right company for the job. We specialize in going into every suburb of every major city to make sure the options you see are truly landscape maintenance near you. As far as Mountain View is concerned, the farthest lawn mowing service near you will be located just beyond Shoreline Golf Links.
How does it sound to have a company that is trusted, reliable, and is amazing at providing great grass cutting every time you hire them? That is the standard we set for every company we allow on GreenPal. It only takes a quick google search to see just how bad a lawn mowing service in Mountain View, Ca can be. That is probably because the bulk of these cheap landscape maintenance in Mountain View, Ca can slip away into anonymity without much affect to their reputation, why is that?
The reason for this is the double-edged sword why we started GreenPal in the first place. A ton of great lawn mowing services near you in Mountain View, Ca would much rather stick to in-person contact, partly because they have no interest in going online. You could probably tell that though from the few times a landscape maintenance service in Mountain View, Ca left their card on the door.
Although it is fairly admirable that these local lawn mowers are willing to talk to you face to face, it leaves a huge problem when one cheats you out of a quality grass cutting. It is all too easy to slip away into the abyss after hacking up your lawn, avoiding the penalty fees or redoes that they offer in the first place. It is a sneaky trick, but it happens every day.
However, we think we found a solution to both this problem and your problem of finding cheap lawn care in Mountain View, Ca. Because it is so much easier for you as a homeowner to go online and talk to local lawn mowing services about your needs, we established a platform for just that. Now, the very same companies who are looking for lawns to be mowed can find a whole host of clients eager for their services. The only catch is that they need to provide clear and concrete evidence that they are legit business and they perform their services well.
The companies that do pass our tests and standards are able to access literally thousands of people in the city who are dying for a cheap lawn mowing in Mountain View, California, but the ones who sneak by providing mediocre lawn care either don't make it or get found out very quickly. If a weak and cheap lawn maintenance in Mountain View somehow makes it by our tests, they are quickly weeded out by the market (pun definitely intended).
How does this happen? GreenPal asks that every user review each company as thoroughly as they can after they have received their services. Without much incentive, our users are quick to call out those companies who are terrible at lawn mowing, either by writing scathing reviews or showing pictures of their shoddy jobs. It is a swift and decisive effect, as that particular local yard maintenance's rating shoots straight down, making them less visible and flagged for future users.
This is how capitalism works after all, right? The best of the best rise of the top, and rightly so, while those who cannot hack a good job to save their life sink into obscurity. And how do you, the users and homeowners of GreenPal, benefit from writing reviews and rating the local landscapers in Mountain View, Ca you hire? Well, as the market sweetens, that means every time you hire out for affordable lawn mowing with no contracts, you can be pretty much guaranteed that every hire will be as good as the last. See how you can help build your community?
If you are ready to hire the best lawn care in Mountain View, Ca, head over to the sign up page to get free quotes for your home! It only takes a few minutes, and the most private information you will need to kick off your profile will be a physical address. We use this to determine the average price for a lawn mowing of your size, and when you finally decide to pick a date to schedule a cheap lawn mowing in Mountain View, Ca lawn mowing services near you will be already contacting you with their price. See how easy contracting affordable yard maintenance in Mountain View, Ca can be?
About Mountain View California
Mountain View is a city in California, United States.
Mountain View, Ca is one of the cities that border Palo Alto in the Santa Clara County in in California. Taking lead from the surrounding suburbs of Palo Alto, it is named for its scenic landscape rather than an oil, railroad, or industry baron. Mountain View is so named because it has a pristine view of the Santa Cruz Mountains. It is bordered by Palo Alto, the San Francisco Bay, Los Altos to the south, and Moffett Federal Airfield to the east. Sunnyvale also lies on Mountain View's borders, residing on the east of the city.
The city also follow's the areas taking to tech companies. Although not as loaded with tech giants, Google, Mozilla, Intuit, and Symantec are some of the few that do have headquarters in the area. In fact, Mountain View has a special historical recognition for the tech industry for being home to the Shockley Semiconductor Laboratory. The lab was the first company ever in the United States to develop silicon semiconductors, and their immense success is what led to the naming of the techiest place of all America, Silicon Valley.
Mountain View was once less of a city and more of a stagecoach stop. When it was owned by Mexico in the nineteenth century, travelers often used the area as a resting stop. The scenic views and warm temperatures made it doubly nice to rest and relax before moving either south into Mexico or further up north. When the railroads began laying down tracks all throughout California, the area became more and more populated, and what was once rugged and uncharted land soon became a town and a small hub of trading and agriculture.
Although Mountain View's initial population boom was due to agriculture and the free space for settlers to stake a claim for settlement, the next boom that followed was not until after World War II. Electronic companies and aerospace companies rooted themselves in California, and the San Jose area's reputation for being a tech-centered area began. In only ten years, from the fifties and the sixties, the population went from just under seven thousand to well over thirty thousand.
Tired of unreliable lawn services?
So are we... See how it works
Recent lawns mowed in Mountain View, CA
by GreenPal's community of lawn care pros
Save Time, Save Money,
Book a great local lawn service now with GreenPal.