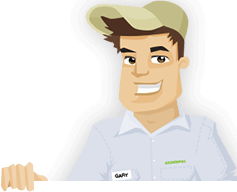 Needing your Lawn Cut?
Get Competitive pricing without the hassle
Book lawn mowing by a pro in Folsom
Order lawn mowing now without calling around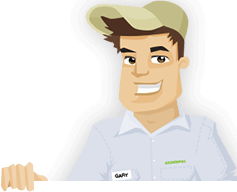 Needing your Lawn Cut?
Get Competitive pricing without the hassle
Book lawn mowing by a pro in Folsom
Order lawn mowing now without calling around
Local lawn mowing services in Folsom California
compete for your lawn

Here are Best Lawn Care Services in Folsom, CA as of Sep, 2019
Here are a few 5 Star Ratings from GreenPal users
Joseph Archibald
Lawn Mowing Service in Folsom CA
We have been using GreenPal for contracting local lawn maintenance near us for almost a year now. We don't keep to one lawn mowing service because there are so in the Lembi Park area. We have a few favorites, but when we have a huge job to do we call Dreams 2 Reality. They've been really helpful with fleshing out our thought process and what we want to do. When we first bought our house there wasn't a reliable lawn mower near us to help us out. We were cancelled on several times. The only reason we jumped on GreenPal is because we were done going through each one one at a time. We couldn't ask for a better service now though!
Francis Lily
Lawn Mowing in Folsom CA
I found AD Landscaping through GreenPal to help with our second home near Lake Natoma. They came out like gangbusters the next day to take care of us! It may have been a new customer energy, because they were excited and explaining their entire process. It seemed good enough, and the job they did was pretty sharp. I'm surprised that so far they haven't slacked on their work. In my experience the first job a cheap lawn mowing service in Folsom, Ca is always the best, and it declines after that. Good thing about GreenPal is I can just switch over lawn care companies near me whenever one gets lazy. So far, AD has been great, so I can't complain just yet.
Glenn Holly
Lawn Care in Folsom CA
GreenPal is pretty useful, especially for someone in my situation. I run a few business parks here in Folsom but also throughout the rest of Sacramento, and I contracted a local landscaping maintenance service for each one. What used to take me hours every week to track down every company we hired takes me minutes now, and I just check my GreenPal to make sure its on track. I don't even have to pay anyone to deliver their checks anymore, everything goes through the website. It works great, and if it wasn't for living so close to Vista Del Lago High School I don't know how I would have
Laura Daniels
Lawn Mowing in Folsom CA
I was so ready to find another local lawn mowing service in Folsom, Ca. I got into a huge fight with my last hire. Their "professional" crew damaged my fence and the corners of the house. I am pretty sure they rammed the corner with their lawn mower, but they didn't fess up to it. It was a long process, but we got it taken care of, and when I talked to Top Notch they were just as mad. When they came out for the cheap lawn mowing in Blue Ravine Oaks I ordered they went ahead and did what they could with the fence, so that was really thoughtful. I'm coming from a terrible experience with yard mowing in Folsom, Ca, but either way Top Notch is what I expect from someone in the service industry.
Not in Folsom, CA?
Here are GreenPal's lawn service areas
Lawn Mowing Cost Calculator
Find out the average cost for Lawn Care Services In Folsom CA
The pressures of finding the best deals in local lawn mowing are over! Homeowners from all over Sacramento, especially Folsom, are using GreenPal to contract their next landscaper near them. We have made it possible to get in touch with all your options for yard maintenance in Folsom with the same technology that Uber and Lyft use.
You would not believe how many local lawn maintenance companies there are in your area. A simple Google search would not tell you as much. The only thing a search will do for you is point you to the landscaping companies that took the time to make a website. If a lawn mower with the best skills in the world is too busy mowing lawns, how will you find him online?
That is why we came through with GreenPal. Because most of the best landscapers and maintenance men in the nation are virtually under the radar, we made it even easier to find them. We could have helped every local lawn mower in Sacramento County build their own website, but we did them one better.
While a website would be great, we upped the ante by giving them a profile on a distinctly unique platform. More than a website floating in cyberspace, clients who are looking to contract cheap yard maintenance in Folsom, Ca use GreenPal. That means the same companies that need websites and exposure online can now do that AND meet their clients the same way.
We established GreenPal in order to help the little guy. We have seen too often that a few good Yelp reviews skyrockets one company's exposure, while burying another.
With GreenPal, each company has an opportunity to become exposed the right ways. Whenever a company garners a great review, they are more exposed to the community than one with a bad review. The best part is that every review is tied to a transaction, so companies can't pay or write their own reviews.
What kind of lawn care are you looking for? Do you need someone to take over your lawn mowing for the rest of the year? Or do you have a certain project to revolutionize your yard? Maybe you just need some trees removed, or some edging done. Whatever it is, you can find your next hire on GreenPal.
We took the entire transaction of contracting the best landscape maintenance in Folsom, Ca from start to finish. Paying online is just as easy, with an autopay feature that removes any reminders from you as a homeowner. The options for yard mowing in Folsom, Ca come from all over. Some even had a hand in the tracks at Prairie Oak OHV!
Signing up for GreenPal takes less than ten minutes, and doesn't require a credit card to sign up. You can get free quotes the minute you sign up though, and that is the best part. When you are ready to find the best in cheap lawn care in Folsom, Ca, sign up for GreenPal!
About Folsom California
Folsom is a city in California, United States.
Folsom, California is one of the cities associated with Sacramento County in California. Although having a small tourist economy, Folsom is most known for Folsom Prison and Folsom Lake. Folsom is known for these two attractions (if you can call them that) but is relatively unknown to anyone outside of the Sacramento-Arden-Arcade-Roseville metro statistical area. The city's history is tied to the famous Rancho Rio de los Americanos, one of the primary land grants that made up San Francisco's land area as it is known today. Folsom is named after Joseph Libbey Folsom who bought off the Rancho Rio de los Americanos from William Alexander Leidesdorff.
Folsom set out the city during the California Gold Rush, calling it Granite City, in order to make money off the millions of miners looking for gold in the Sierra Nevada. Folsom used the fact that miners were flocking to the city and would soon be unearthing iron ore (not just gold) to bring railroads to the city. Because of this, the city took off when businesses thrived from the constant influx of business.Once a railroad connecting Sacramento to Folsom was established, the city's economic future was solidified and Folsom was allowed to thrive.Because many Chinese Americans were employed to work on the railroads, many settled in Folsom once their contract was up.
The city was well known to be home to a large Chinese American community when it was incorporated, but racists made it a point to burn down Chinatown in 1886. There was a steep decline in the number of Chinese Americans in Folsom from then on.
When Folsom Prison was opened in the late nineteenth century, it gave birth to a new incarnation of slavery. The state bought land from the Livermore family in Folsom in exchange for prison labor on their farm. The family used their new "assistants" to build a sawmill and powerhouse from the nearby American River. The family was wealthy from the powerhouse for years to come. Folsom lake was created out of Folsom Dam, a necessary installment to the fast flowing waters in the city. This created a popular tourist attraction on the southwest corner of the lake. The city covers a total of thirty-four square miles, 2.4 of that is water taken up by the lake. It is considered the city at the foothills of the Sierra Nevada, and has dry summers with wet winters.
Tired of unreliable lawn services?
So are we... See how it works
Recent lawns mowed in Folsom, CA
by GreenPal's community of lawn care pros
Save Time, Save Money,
Book a great local lawn service now with GreenPal.