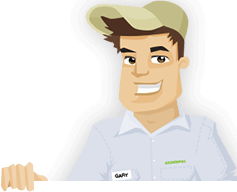 Needing your Lawn Cut?
Get Competitive pricing without the hassle
Book lawn mowing by a pro in Elk Grove
Order lawn mowing now without calling around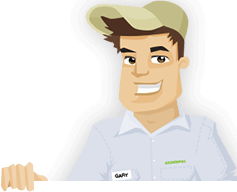 Needing your Lawn Cut?
Get Competitive pricing without the hassle
Book lawn mowing by a pro in Elk Grove
Order lawn mowing now without calling around
Local lawn mowing services in Elk Grove California
compete for your lawn

Here are Best Lawn Care Services in Elk Grove, CA as of Sep, 2019
Here are a few 5 Star Ratings from GreenPal users
David Garcia
Lawn Care in Elk Grove CA
I don't know if GreenPal suggests or mandates this, but every local lawn mower in Elk Grove that I hired makes sure to call me the day before and the day after to check up on me. There was only one time when I hoped they would call, but otherwise every landscaping job was done great. I went ahead and kept with Donovan for the rest of the month I just didn't see anyone else on GreenPal that was doing a good enough job. Plus he's located in the The Shires where I live, so it all just worked out. I'll be using GreenPal for a long while, until someone comes up with a better app. We'll see if that even happens though.
Yvonne Kim
Lawn Cut in Elk Grove CA
My yard has been looking lovely since Ben jumped on it. He told me the first day he mowed my lawn that one day was not going to change it. He turned out to be right. He has been coming for six weeks now and already I am seeing improvements. My grass seems thicker, and all the yellow spots are starting to disappear. I am so happy! I was worried I was losing my grass for good and it doesn't help I live right by Derr-Okamoto Park. Do you know how embarrassing it is for me to live right by such a beautiful park? It puts a lot of pressure on me let me tell you that. Ben has helped me though, and he does lawn mowing for cheap, best deal in town in my opinion!
Randy Wright
Lawn Mowing in Elk Grove CA
My past with contractors has been horrible. If it wasn't one thing it was another, and I spent more time calling these cheap lawn mowing services in Elk Grove, Ca back and yelling at them than they did on my yard. That was really starting to piss me off. GreenPal promises a good experience every time, apparently, so I took them up on it. They have been okay now, at least the local yard maintenance in Elk Grove, Ca I have hired have. So far I haven't had too bad of an experience, but I do walk each person that comes out from the landscaping companies near me what I exactly want and what to watch for. If they mess up that then I don't know what to say. So far so good though, and I'm glad there are few options for local lawn care near Sunburst Solar Ranchette. That just puts the icing on the cake.
Tony McGowen
Lawn Care Service in Elk Grove CA
I needed a pro desperately to help me take care of an infestation of aphids. They were tearing my yard up and I had no idea. My veggies were rotting even before they got ripe. Kris pointed it out when he came out for a cheap lawn mowing in Elk Grove. I felt so dumb. If it wasn't for him I would have guessed my soil was bad, but no. He let me know and I got right to work. He advised me to buy a bunch of ladybugs, and sure enough right on Amazon they sell them just for situations like this. Quick shout out to everyone around Miwok Park: you're welcome for all the new lady bugs in the neighborhood!
Not in Elk Grove, CA?
Here are GreenPal's lawn service areas
Lawn Mowing Cost Calculator
Find out the average cost for Lawn Care Services In Elk Grove CA
GreenPal is here to help you meet your local landscaping and lawn mowing services in Elk Grove, Ca. Believe it or not, there are way more options for cheap lawn care near you than the phone book would lead you to believe. After all, who in their right mind would be pouring money to have their ad in such an archaic thing like a phone book? In 2018m there are tons of refreshing and more engaging ways to get the word out about the best lawn care in Elk Grove, Ca.
Although the Internet is the place to be as far as advertising, a lot of local lawn mowers in Elk Grove, Ca don't have the time or resources for a website. We know that pain just as well when we ran our own lawn mowing service in Nashville. The best we could do, especially in the nineties mind you, was pass around business cards and leave them in the front door.
Sure, when business was good we figured that was enough to do, but when business dried out and no one within walking distance wanted a lawn mowing? We wished we had better opportunities. That is kind of how GreenPal got started.
Now, we are helping over two thousand local lawn maintenance in Elk Grove, California and all throughout the nation connect with their clients. GreenPal connects you, someone looking for landscaping on their yard, and the vendors who can help you with that. We are fast becoming the internet's premiere platform for contracting cheap yard maintenance in Laguna.
The most attractive thing about GreenPal is that when we say local lawn mowing, we mean it. Some of these vendors listed in California, especially in Sacramento. Sure, we have plenty of vendors in Elk Grove as it is, but some are specifically located in different suburbs. We know our best landscape maintenance in Elk Grove are all over including Sheldon, going so Far East as Wilton.
This all means cheaper prices for lawn mowing near you. Because vendors don't have to travel too far, they can focus on lawn mowing. Because they don't have to drive, they do a better job mowing the lawn and everyone's happy! We have made it easier to find the best yard mowing and lawn maintenance in Elk Grove.
When you are ready to give us a try, all you need to start is an email and physical address. From there we calculate the average cost for mowing your lawn (usually around $35 for a cheap lawn mowing in Elk Grove). By the next morning your inbox will be full of fresh options and quotes from the best landscapers near you!
About Elk Grove California
Elk Grove is a city in California, United States.
Elk Grove, California sits just south of California's capital, Sacramento. Because of this, Elk Grove is associated with Sacramento County, incorporated as one of the last cities for incorporation into Sacramento County, in 2000. It is part of the Sacramento-Arden Arcade-Roseville Metro Statistical Area. The suburb is listed as the second-largest city in the county, competing with the capital itself. In 2005, Elk Grove (population 167,965) was becoming the fastest growing city in America.
Elk Grove was part of the discovery Gabriel Moraga made for the Spanish kingdom. Even prior to this discovery in 1808, California is well known to be home to several native tribes for millennia before. But in 1800, Spanish and European governments made plans to snatch the land away and use it for their own gain. One writer from Moraga's expedition describes the Sacramento area as full of "canopies of oaks and cottonwoods, many festooned with grapevines, overhung both sides of the blue current. Birds chattered in the trees and big fish darted through the pellucid depths. The air was like champagne, and the Spaniards drank deep of it, drank in the beauty around them." The untouched "beauty" around the colonists was slowly shifted into a living community and soon your standard American suburb with grocery stores and highways.
Originally, Elk Grove became a known area for settlement when travelers used the area as a stop before heading on to Sacramento. The mild weather surrounded by trees and shade, not to mention the abundance of creeks and whatnot made Elk Grove a good area for rest, especially for horses. Once the Central Pacific Railroad placed a track a mile east of Elk Grove, it changed the entire landscape in the area. A hotel was established to accommodate travelers, and soon Elk Grove Hotel was known throughout Mexico and California.
The city remained a small farming community with very few innovations in industry for most of the twentieth century. In the eighties, development projects slowly began to pop up, especially as Sacramento just to the north was catching on with industry. Elk Grove was labelled as a great place for people from San Francisco and Sacramento alike to be able to enjoy a home without the population density of the city. This advertisement caused a huge boom of population, especially in 2004 and 2005 when the city was declared the fasted growing city in America.
Tired of unreliable lawn services?
So are we... See how it works
Recent lawns mowed in Elk Grove, CA
by GreenPal's community of lawn care pros
Save Time, Save Money,
Book a great local lawn service now with GreenPal.