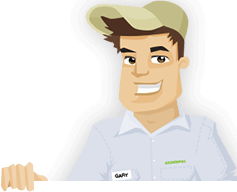 Needing your Lawn Cut?
Get Competitive pricing without the hassle
Book lawn mowing by a pro in Yuba City
Order lawn mowing now without calling around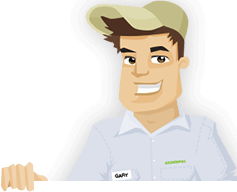 Needing your Lawn Cut?
Get Competitive pricing without the hassle
Book lawn mowing by a pro in Yuba City
Order lawn mowing now without calling around
Local lawn mowing services in Yuba City California
compete for your lawn

Here are Best Lawn Care Services in Yuba City, CA as of Sep, 2019
Here are a few 5 Star Ratings from GreenPal users
Pamela Meyers
Lawn Care Service in Yuba City CA
Alex was helpful from the start, even before I hired him on GreenPal. We sent a few emails to each other, and he made time to come out to the yard. I had a pair of trees that were working their way through the concrete, and it was something I did not want to mess up. After he came out, he explained it to me so easily and we made an appointment right then and there. I live near River Front Park, and Alex told me he does a lot of work around there, so that was the reason I picked him over the others. We took care of everything business-wise through GreenPal, and now he's my go-to guy for lawn care. I plan on hiring him again in the future, so yes GreenPal has help my issues with affordable lawn mowing in Yuba City, Ca.
Jamal Stevens
Lawn Cut in Yuba City CA
I have a lot of bushes in my front yard, and I take great care to keep them nice. They change the whole attitude of the house when they grow out, so I just hire out a yard maintenance near me to trim my bushes real quick. I've gone with a few, and in my opinion the landscapers in Yuba City, Ca know their stuff, so I'm not too picky. All I ask is that my bushes are nice. We hired Top Notch and so far they surpass the others. They do a great job on April Lane Elementary, so I gave them a shot. They surpassed expectations, even did a sweet hill-looking cut on each bush. They look like pillows! That was what really got me to hire them again, and if there is some other cheap landscaper in Yuba City, Ca that can do the same send them my way!
David Bethea
Lawn Mowing in Yuba City CA
There are some companies on GreenPal that are the best in the business. I was surprised to see when I first joined, but now I just take it for an easy fact. The online portal is so easy to use, and it's a matter of a few hours before i already have another yard maintenance in Yuba City, Ca that is going to help me out. You guys really nailed it for competition, because there is no room for laziness when it comes to ranking. Now, I just need to find local lawn mowing in Yuba City, Ca that will go visit my parents in the Westbridge Townhouses and Gauche Aquatic Park, then we would really be in business. As it is though, my yard looks amazing, and I hardly have to worry about it anymore. There's not many other websites like GreenPal, so a lot of local lawn mowers are on here too.
Nate Whitfield
Lawn Cut in Yuba City CA
I have had it with some of the local lawn mowing services in Yuba City, Ca, I just don't know what to expect. I'm glad I joined GreenPal when I did, because it was just getting weird. I went through three lawn mowing services near me and my lawn has yet to be mowed. The last one that showed up looked like he was coming off a bender, and he showed up when just the day before no one answered their phone. Super weird. Maximum Lawn Care were the ones that restored my faith in them. I didn't have to tell them twice where my address when he recognized it right away. Knew I was close by Shanghai Garden Park like he had lived there all his life. I don't ask much for a cheap yard maintenance in Yuba City, Ca, I'm just saying a little customer service wouldn't kill anybody.
Not in Yuba City, CA?
Here are GreenPal's lawn service areas
Lawn Mowing Cost Calculator
Find out the average cost for Lawn Care Services In Yuba City CA
How much time do you really have to go around the city looking for the best lawn mowing service in Yuba City, Ca? If you are the average person, not much time at all. We barely have enough time to mow our own lawns, how can we be expected to find the best deals in town? That is why we have come to save the day with GreenPal, the Internet's premiere platform for contracting local lawn mowing in Yuba City.
GreenPal has become a fast-growing internet service in the nation. With our consistent commitment to the logistics of our website, there is no faster and easier way to contract the best lawn maintenance in Yuba City, Ca.
How exactly do we find you the best deals in local lawn care? Do we walk through each city and suburb advertising our website for every local lawn mower? Well, in a way, yes! We have reached out in cities across the nation calling for the best local lawn care services near you, from Yuba City to Sacramento, all the way down through Oildale. In fact, there are so many good options for affordable landscaping near Feather River that we had to place an office in Sacramento.
There was a lot we could do for all our fellow lawn mowers across America trying to make a living. When we were in college, we knew all too well the struggles of finding clients near us, especially during the winter times. Although they couldn't believe it, people are looking for cheap lawn mowing in Yuba City, Ca year round, they just don't look hard enough.
Because we live in the era of the internet, even having a simple website could boost your clients. But with all the time focused on mowing lawns than being behind a computer? It's a hard-pressed job.
We make it easier for local lawn maintenance services in Yuba City, Ca to get in touch with you. We have taken the burden of creating an online presence and gave them their very own platform. By the time you sign up for our services, all the best yard mowing in Yuba City, Ca will be ranked, verified, and reviewed. Each review is tied to a transaction, so there is now way that a bum lawn mowing service in Yuba City, Ca can pay for a review.
The minute you sign up for GreenPal is the same minute you can start getting amazing quotes for lawn care. We provide you with options from all over the city, ranked in the order of how many hires and how many reviews they have. There won't be a company you won't be satisfied with, and if you do end up with one like that, an honest review will take care of them. This is how lawn care is supposed to be handled in 2018!
About Yuba City California
Yuba City is a city in California, United States.
Yuba City, California is a northern city located in Sutter County. It is the county seat of Sutter, and is one of the smaller communities in that area that does not get categorized into the Sacramento-Arden-Arcade-San-Francisco statistical area. Instead, the city is listed as the principal city of Yuba City Metropolitan Statistical Area that encompasses Sutter County and Yuba County. Although the metro area's population sits at a 164 thousand people, Yuba City itself only boasts a population of sixty-four thousand.
In California, Yuba Metropolitan Statistical Area is the twenty-first largest metro area, just under Redding and Chico. Prior to becoming a part of the United States, and much longer ago before conquistadors took the land for their own and Spain, the Maidu people populated the region. As the story goes, when Mexican and Spanish soldiers and missionaries were planning out their takeover of the land, there were many times when grapes were seen growing by the a river. "Uva" is the Spanish word for grape, and through linguistic diffusion evolved into Yuba. The name stuck. John Sutter, the same man whose hand has been in most of the Sacramento area, was given a grant of land that included Yuba City.
After a while, the expanse of land became a burden to him, and he sold parts of the grant that included Yuba City to some business partners. The two centered around the Yuba River (the same river that the so-called missionaries saw those grapes) and Feather River, where Marysville, Ca was growing around the same time. Industry began slowly, encompassing several mills, and by 1852 Yuba City boasted a steamboat landing, one hotel, a grocery store, post office, and a population of about 150.
Yuba city experienced a strange serious of heavy rains and storms in 1955, an event that is well marked in the history of the city. On Christmas Eve of that year, enough water was stored in the levee that it broke, causing major flooding throughout the city. Thirty-eight people lost their lives, and downtown was destroyed. Helicopters were used to rescue survivors. In another potentially disastrous event, a b-52 airplane carrying nuclear weapons crashed just outside of Yuba City, where a pilot had to fly at a lower altitude and caused him to use way more fuel than expected. The plane failed, and tore through the ground just outside the city. Although the bombs did not go off and nuclear waste was not leaked, the government quickly swept it up while potholes remained untouched for years.
Source: Wikipedia
Tired of unreliable lawn services?
So are we... See how it works
Recent lawns mowed in Yuba City, CA
by GreenPal's community of lawn care pros
Save Time, Save Money,
Book a great local lawn service now with GreenPal.