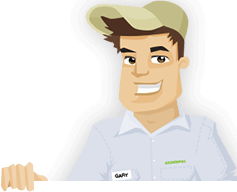 Needing your Lawn Cut?
Get Competitive pricing without the hassle
Book lawn mowing by a pro in Davis
Order lawn mowing now without calling around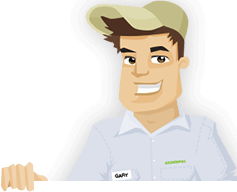 Needing your Lawn Cut?
Get Competitive pricing without the hassle
Book lawn mowing by a pro in Davis
Order lawn mowing now without calling around
Local lawn mowing services in Davis California
compete for your lawn

Here are Best Lawn Care Services in Davis, CA as of Sep, 2019
Here are a few 5 Star Ratings from GreenPal users
Duane Reynolds
Yard Cutting in Davis CA
We actually had been using Dreams 2 Reality for a long time now, before GreenPal. They told us about you all and how they were going to move online and it was fine by us. Made it easier honestly, though we've had a good system before now it's just easier not having to get cash. So for me it was an easy pick. They're a great lawn mowing service in Davis, CA, if not the best. I called them after one cheap lawn mower near me left grass everywhere after the mowing. Yeah I saved some cash but not worth it. I called Dreams 2 Reality and I thought it was a strip club at first (kidding) but really, they do me good every time I call them. We live out at Ranch Yolo, and apparently they do a lot of work out there, so it works out both ways.
Robert Budde
Lawn Maintenance in Davis CA
You guys are awesome! I found a great guy to help us out with our yard. I barely had two other leads from a morning's work, and then I find GreenPal and end up with five just from the website? That's what I'm talking about! We had a huge project to do for my volunteer org, at UC Davis and we needed all the help we could get. We called around town but either the phones were disconnected or they just didn't want to be found. We didn't have that big of a budget, but Vick and Andy were just right for us. They stayed longer until after the job was done, and everyone had a good day of service. So let it be known that anyone here looking for the best lawn mowing in Davis, Ca, they are right here on GreenPal, nowhere else!
Mark Wimberl
Lawn Maintenance in Davis CA
I browsed through Yelp for local lawn mowing companies in Davis, Ca and went with the first one I found. Their process was pretty simple, but they were really spotty with their phone calls, that should have been a red flag. Long story short we ended up hiring them for a cheap lawn mowing near Walnut Park. Well the lawn was mowed… but that was about it. Edging was so messed up, it looked like he mowed in circles and then every which way, they might have done it with their eyes closed. They scraped up my columns with their weed whacker, and when I emailed (because they weren't picking up the phone) they said they'd send someone back out. I'm still waiting on that guy. Anyway, I saw them on GreenPal and I was so mad they were calling themselves the best lawn maintenance in Davis that I wrote a nasty review, and the response was swift. Tried to apologize but it was too late, I'm glad other yard maintenance in Davis, Ca are getting their business.
Colleen Brunfield
Grass Cut in Davis CA
Our last couple of weekends have been soccer full on with our kids. It rained so much these past few weeks that our yard was completely overrun with weeds. There was no way we had time during the week to take care of it, so they just got bigger and bigger. I went ahead and looked someone up on Google but GreenPal seemed to be a bigger hit. So I signed up and have been pretty happy with it! We hired someone within a few days and he cleared our whole yard up like the weeds were never there. All that for a good price. Best part is we are hiring him again to take care of St. James Catholic Church to do the same thing. He's just a quality guy that does the best landscaping in Davis, Ca, so we have to give him his due and write a review for him! Thanks Andy!
Not in Davis, CA?
Here are GreenPal's lawn service areas
Lawn Mowing Cost Calculator
Find out the average cost for Lawn Care Services In Davis CA
Welcome! You have stumbled on to the Internet's premiere platform for contracting cheap lawn care in Davis, Ca! Just like you would order a ride from Uber or groceries from Amazon, GreenPal can help you find the best options for local lawn maintenance in any part of the city, from Oesta Manor to UC Davis!
If you have tried to contact for lawn mowing yourself, you know how difficult that process can be. The majority of local yard maintenance companies in Davis, Ca just have a phone or an email, but hardly ever a website. Instead of going around the nation to every suburb and designing a website for these companies, we decided to them one better. We designed a platform where both clients and companies could come together.
A system like this makes sense when you really stop to think about it. Homeowners who have way too much to do still want their home to look nice, but finding a good deal without getting screwed is possible. The best lawn mowing services in Davis, Ca are not necessarily the ones most advertised, and with the market as it is, anyone with enough money can advertise themselves as a great service. But the true workers, the ones who walk the neighborhoods putting their business cards in nearby doors, go unnoticed. That is what we wanted to change.
We knew the good landscapers in Davis, Ca were out there because we were once our own lawn mowing service in our hometowns. It was how we paid for college, and we know all too well the feelings of lacking clients. When the business was good, we felt pretty confident about our services, but when a drought hit and there was no one calling us, we knew there had to be a different way than to wait for someone to read our cards.
Thankfully, in this day and age tech has reached a point where GreenPal can thrive. With our system, contracting local yard mowing in Davis has never been easier, or cheaper!
We do our best to make sure you are connecting with the right people.
In order to ensure that every landscaping company in Davis, Ca is as legit as they say, we ask them to go through a hard and rigorous interview process that proves to be a test of durability. Unlike many other peer-to-peer services, we ask for our companies to submit the usual information like business credit and accreditation with the state as an LLC or sole proprietorship. If someone tells us they are the best landscape maintenance service in Davis, Ca, and they send us pictures of one push mower, we can probably guess they aren't there to do good.
We do all this to save you money, but we also do this to protect you. We understand that lawn care is pretty serious business. You are inviting a stranger to your home after all, probably during a time when you won't be there. Especially because many of our customers for lawn care in Davis, Ca are students at UC Davis, we would hate it for someone to take advantage of them and mess with their finances.
We do all this and more for our landscapers in Davis, Ca! So join GreenPal and see how easy contracting reliable lawn care in Davis, Ca can be!
About Davis California
Davis is a city in California, United States.
Davis, California is known in Yolo County as being the most populous city in the area. With sixty-five thousand people reporting in the 2010 census, it is the largest suburb of a major city in California. Davis is a suburb of the state's capital, Sacramento, California. It lies eleven miles west of Sacramento, seventy miles northeast from San Francisco, and almost four hundred miles north of Los Angeles. Dixon, Winters, and Woodland all border Davis, which lies snug in the northern part of the Central San Joaquin Valley.
Because of Davis's large population for a suburb, the city government divides up Davis into neighborhoods, which include East Davis, Downtown Davis, Central Davis, West Davis, South Davis, and of course a few miles into the city, Campus (University of California, Davis). By the time of the nineteenth century, railroads running up and down through California had already established thriving communities. The major influx of jobs and need for trading posts and post offices made these otherwise untouched landscape into towns. The story of Davis is the same as other nearby towns like Woodland. In 1868 Davis was known as Davisville after Jerome Davis, one of the more prominent farmers in the area.
By the time Davis was incorporated, the city agreed to drop the "ville" in the name and leave it at that. the people of Davis have always had an affinity for agriculture, vet care, and animal husbandry. In fact, the University of California, Davis is the only one out of their universities that has the University of California's University Garden. It was opened to the students in 1908, and continues to be a pillar of agriculture research and technological development. Because Davis is not hidden between mountains of the San Joaquin Valley, Davis's climate is relatively warm characteristic of California.
Because of this, the university's farm thrives throughout the year, bringing forth good citrus fruits, squashes, and other vegetables that are sold to benefit the department. The last census brought up the fact that Davis was the most populous suburb in the state, with six thousand people per square mile. Davis is mostly white, with sixty-four percent of its residents being white, twenty percent Asian, two percent African-American, and Hispanic and Latinos making up twelve percent of the population.
Tired of unreliable lawn services?
So are we... See how it works
Recent lawns mowed in Davis, CA
by GreenPal's community of lawn care pros
Save Time, Save Money,
Book a great local lawn service now with GreenPal.