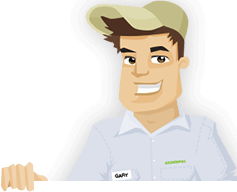 Needing your Lawn Cut?
Get Competitive pricing without the hassle
Book lawn mowing by a pro in Rancho Cordova
Order lawn mowing now without calling around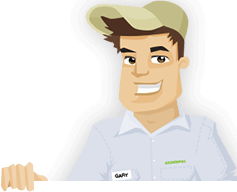 Needing your Lawn Cut?
Get Competitive pricing without the hassle
Book lawn mowing by a pro in Rancho Cordova
Order lawn mowing now without calling around
Local lawn mowing services in Rancho Cordova California
compete for your lawn

Here are Best Lawn Care Services in Rancho Cordova, CA as of Sep, 2019
Here are a few 5 Star Ratings from GreenPal users
Andres Rangel
Grass Cutting in Rancho Cordova CA
GreenPal won me over after all the good reviews their lawn mowing services in Rancho Cordova, Ca got on Yelp. We signed up for the service, scheduled a lawn mowing, but we didn't hire anyone until we went through the Yelp reviews. They were the same people as they said they were, not much different than their persona on GreenPal. We happened to find cheap landscaping near us in Villages of Zinfandel, and it took us a day compared to our own search. We are pretty happy with Dreams 2 Reality's service, but if you really want to do your homework look up their reviews, some of the people there have known them for years and it hasn't changed their opinion. GreenPal just makes it easier to pay and keep track, that's the only reason why we use it.
Robert Nichols
Lawn Mowing in Rancho Cordova CA
What a great idea! Talk about your niche market, and you hit it right on the money with me. I always hire out my lawn care, but I cannot tell you how many local lawn mowers in Rancho Cordova, Ca I have gone through. Either they stop responding or their work severely starts to drop off. I'm glad at least I have plenty of options for local lawn maintenance near me, at least that's what GreenPal suggests. I have been using them for about two months now, and it seems like they have enough local lawn mowers in Larchmont Sunriver to last me the rest of the year, and that is only from the yard maintenance companies that reached out to me. I hired Citywide and Dreams 2 Reality and they have both been great. I don't hesitate to call them when I need a quick job done.
Johnniece Walker
Lawn Cut in Rancho Cordova CA
My experience with GreenPal has been nothing but positive. From every cheap landscaping in Rancho Cordova, Ca I've hired it seems like the site is full of honest, hard-working people. I don't know how it might be in other cities, but as far as Rancho Cordova goes, every local lawn mower near me has been courteous and respectful. I haven't been able to trust cheap lawn mowers ever since I got into a huge fight with one contractor because he clogged up my pool with grass clippings, and it got really bad when he refused to come back and clean it up. I joined GreenPal shortly after, and pointed it out right away that I wasn't going to pay if grass was left all over the place. Martin assured me that it was part of the job, and he was right. My yard looks as clean as Argonaut Park every time he comes over, I love it!
Kelly Jordan
Lawn Mowing in Rancho Cordova CA
I don't expect a lawn mowing service in Rancho Cordova, CA to knock it out on the first try, especially with my home. We were built on a slope so a lot of our yard is one big hill, and I try to tell that to every local yard mowing in Rancho Cordova. The only difference with the fella we hired on GreenPal though, is that he actually stayed and listened to what I said. He messed up a few spots, but it wasn't because he didn't listen, and he knew it right away. The only thing I can ask for is that a yard maintenance near me understands what I am trying to say, and Ross definitely did. He got my business now, and what's better, because he was upfront about his mistakes, he's the main contractor for my apartment complexes like Bishop's Court Apartments. All I can ask for is honesty and hard work, and Ross provided that.
Not in Rancho Cordova, CA?
Here are GreenPal's lawn service areas
Lawn Mowing Cost Calculator
Find out the average cost for Lawn Care Services In Rancho Cordova CA
GreenPal has revolutionized the way people are contracting lawn care. The same way you would point and click your shopping cart on Amazon, or tap for an Uber, you can now do the same with your local lawn maintenance in Rancho Cordova, Ca.
How is it that the country's most trusted lawn care professionals, local lawn mowers, and best landscape maintenance services in Rancho Cordova are on one site? Well, the answer is pretty simple once you know it. Just as you are looking for cheap lawn mowing near you, or someone with professional experience to help you out with the front and backyard of your dreams, there are companies that are looking for your business. Instead of their archaic ways of advertising through the phone book or local bulletin boards (not even to mention the landmine that is Craigslist!) GreenPal is the safe and secure way to find clients.
It works both ways. You want cheap lawn mowing, and we find the cheap options for yard maintenance near you. How close are these options though, in a city as big as Sacramento? Well, because we know exactly how much a price can change for someone in Rancho Cordova if they contract a reliable landscaper in Roseville or Bakersfield, we hyper-localized your results to be companies that might as well be your neighbors.
This does two things: for starters, the companies that will be attending to your lawn will be experts in the kind of soil your grass grows in. This encourages them to care for your lawn for the future, not just give you a clean grass cutting. The second thing is does is keep prices low. When companies are starting to dart around the city from appointment to appointment, their rates have to cover their cost of gas, and lugging around all that lawn mowing equipment is no cheap feat. But if we are able to find you local lawn mowers near Natoma Meadows for people near the area, well then that means that these yard maintenances in Rancho Cordova can afford to shave a few bucks off their cost, which means a cheaper bill on your end.
GreenPal has been steadily growing since its launch because we are the logical solution to the problems of contracting local lawn care. Sure, you could head over to Craigslist, but the site is so ridden with scammers that it almost isn't worth it. What better opportunity to scam someone than to pose as a lawn mower who will get the address and a time frame when you won't be home?
But with GreenPal, we have made sure to vet and filter every lawn mower and landscaping company in Rancho Cordova in order to prevent that. Every company, by the time you meet with them, will have already been approved by our rigorous application process. That includes submitting business accreditation, pictures of their equipment, and a list of their recent and longest running clientele. It just makes sense that a responsible, successful lawn care company has returning business, and a yard mowing service in Rancho Cordova with little of that is a big red flag.
Signing up with GreenPal is simple, and takes little more than your basic information. The minute you make an account with us, you will be able to browse through several options for a cheap lawn mowing in Rancho Cordova, Ca, with as local results as your block. How much better can it get!
About Rancho Cordova California
Rancho Cordova is a city in California, United States.
Rancho Cordova, Ca was known by several names before its present title. Once called Mayhew's Crossing, Hangtown Crossing, Mayhew Station, and Mills Station, the town finally decided to name itself after the Cordova Vineyard located in the area, a vineyard located in the dead center of the Rancho Rio de los Americanos land grant. It was also known as Cordova Vineyards and Cordova Village, but it wasn't until the city was incorporated in the fifties that citizens voted on Rancho Cordova. For many years, including the time of the California Gold Rush, the area was known as Mills for the several grist mills that were set up along the American River. To this day, there are still some remaining foundations.

As Rancho Cordova came into the twentieth century, a commitment to vineyards and wineries was made to beautify the area, especially after the grist mills and the Gold Rush ravaged much of the natural environment. To change the image of the city from a hostel for miners and ugly factories, citizens put their money into vineyards and orchards. Familiar names from the families who worked to bring migration to Rancho Cordova, names like Studarus, Williamson, Mendonca, Shields, Lauridson, Kilgore, Carroll, and Kelly.

st efficient communities in terms of addressing their neighbors problems.
Most of these families were those who struck out to settle Rancho Cordova first, and some of them established successful settlements and vineyards that still stand today. However, during the Great Depression, as was the case with most of the nation, the agriculture of Rancho Cordova was shot down and dried up, leaving many families without food for themselves or money coming in. As a nasty trick of tax reform, the Roosevelt presidency decided on setting values for these lands at "highest and best use" value instead of the actual use of the land. This caused major debt and reselling from these families who had done so well up until that time.
During the space race of the sixties and seventies, another influx of migration occurred in Rancho Cordova. Aerojet was one of the major employers for the area, as well as the nearby Mather Air Force Base. Because the base itself had very little housing, most of its citizens (well, soldiers) lived off base and mingled with civilians. In order to effectively make decisions for the city, an organization called the Cordova Community Council was established for civic problems and for sharing information to the rest of the community. Today, Rancho Cordova is considered one of the mo
Tired of unreliable lawn services?
So are we... See how it works
Recent lawns mowed in Rancho Cordova, CA
by GreenPal's community of lawn care pros
Save Time, Save Money,
Book a great local lawn service now with GreenPal.