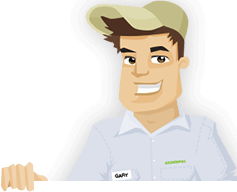 Needing your Lawn Cut?
Get Competitive pricing without the hassle
Book lawn mowing by a pro in Rocklin
Order lawn mowing now without calling around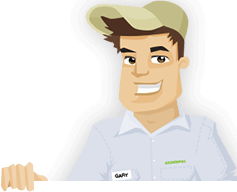 Needing your Lawn Cut?
Get Competitive pricing without the hassle
Book lawn mowing by a pro in Rocklin
Order lawn mowing now without calling around
Local lawn mowing services in Rocklin California
compete for your lawn

Here are Best Lawn Care Services in Rocklin, CA as of Sep, 2019
Here are a few 5 Star Ratings from GreenPal users
Tommy Ackton
Grass Cutting in Rocklin CA
As a business owner in Rocklin, CA I have always struggled to keep up with my yard work. Time and time again I tried Craigslist, but no one that was reliable ever came through. For over a year I tried other ways to get a lawn care professional and eventually I landed on GreenPal. At first I was hesitant but once I saw that there is no contract I figured I had nothing to loss. The next day I had several landscapers sending me supper competitive bids and I picked the one I felt was right. It has been a win win relationship to say the least. Now I can spend more time maintain my business at Rocklin Shopping Centers.
Stephanie Greer
Lawn Mowing Service in Rocklin CA
I have been trying for years to get my lawn to be green for years. But for whatever reason I cold not figure it out. Then i found GreenPal, their verified landscapers were sending me quotes within only a few hours, and by the end of the month my yard was green. I literally could not believe it, I do not understand what they did but it worked.
Now I can spend more time with my dog at McCormick Park, and less time worrying about how to turn my yard around.
Timothy Carbin
Yard Cutting in Rocklin CA
One of my least favorite things to do is hire a lawn care service. All I want to do is go to Indian Creek Country Club and come home to a lawn as green. But the challenge of finding good yard maintenance was annoying to say the least. GreenPal to my shock made it so simple to get quality lawn care, and I will never go back. Half the time I when I am in the yard I can figure out whether I am at the Country Club or at home anymore.
Tracy Middleton
Lawn Care in Rocklin CA
When I was looking for lawn care in Whitney Height and Rocklin cCalifornia, it was always a challenge to find someone that would show up on time. Ever since my son went off to Sierra College it has been nearly impossible to keep up with the lawn care. that all changed though When I found GreenPal. Their service was ridiculously easy to sign up for and within one week I had someone come and take care of my yard maintenance. I really do not know what I would do without this crucial tool. Thanks for this excellent lawn care tool.
Not in Rocklin, CA?
Here are GreenPal's lawn service areas
Lawn Mowing Cost Calculator
Find out the average cost for Lawn Care Services In Rocklin CA
If this is your first time here, you may be wondering why GreenPal. I will tell you. As for services in Rocklin, CA we know they can be spotty. We have heard from 100's of homeowners from Tampa, Florida to Rocklin, California about how hard it is to hire someone for lawn care and yard maintenance.
That is why we made GreenPal. Our services are far better and safer than Craigslist. Do you know why? For one we vet out landscapers. They are required to send us current photos of their equipment, previous jobs, and themselves. Then we run a credit check, verify with their past employers that they have a long standing landscaping history. After all of that we do a face to face interview, and check other records. We do all this to keep you secure.
That is not all, once they have been approved all of our landscapers must maintain a reliable work pattern to those in their local areas. What really helps us do this is the fact that you can review and leave public feedback of each lawn care service. If their lawn maintenance was not up to par, you can tell everyone about it.
GreenPal was created by landscapers. Who saw the need to fill demand for a reliable link between landscapers, and business or home owners. We have made an easy straight forward way to make it as simple on the homeowner as can be. Seriously signing up takes a moment, And soon you will receive a host of landscapers that are ready to treat your lawn like the gem you have always seen it to be.
We know just how hard it can be to hire through Craigslist and what it can be like to never really know what it is you will be getting, that is why you will love GreenPal. We are a hassle free solution for lawn care services. Best of all there is never any contracts, cancel service for the week at the push of a button. Have an event coming up schedule your ward work around it. All online! You won't have to call, email or text, just tell us you don't want lawn service this week and we will let your lawn care provider know immediately.
You don't need a credit card to start receiving quotes and you can chose from a range of landscapers. This competitive community means that you will be getting affordable, quality lawn services all at the push of a button. Quotes often take about 24 hours, so you can begin receiving bids as soon as tomorrow morning and get your lawn cut immediately.
We are confident you will love GreenPal and come back time and time again for all of your lawn care services. If you are looking to hire a lawn care provider, sign up for GreenPal. Even if you only want to see what your options are. Creating profiles only takes a moment. This means you will get FREE ultra-competitive quotes from the very best landscapers Rocklin has to offer!
About Rocklin California
Rocklin is a city in California, United States.
Rocklin, a city in Placer County, California can be found around 22 miles from Sacramento, California, and around 6.1 miles north and east of Roseville in the Sacramento metropolitan territory. Other than Roseville, it also borders Loomis , Granite Bay, and Lincoln. As of the 2010 count, Rocklin's populace was 56,974.
In 1860, the Census were able to locate 440 residents in the area of Secret Ravine. Of these 440 almost 16% were born in Ireland. The majority of them worked as miners. This place was then referred to as the Secret Ravine. Also Known as "granite quarries at the end of the tracks" until the year 1864.
Before the California Gold Rush, the Nisenan Maidu possessed both perpetual towns and nomadic summer homes along the waterways and streams which miners filtered, sluiced, dug and dammed to evacuate the gold. Explorer Jedediah Smith and a large gathering of American hide trappers traveled across the Sacramento Valley in the last part of April, 1827.
The gathering saw numerous Maidu towns along the waterway banks. Without access to customary foodstuffs, hunting grounds, and homesites by the travelers, the Nisenan were among the first California Indian clans to vanish.
At some point in the 1850s, the miners sluiced through the streams and waterways including Secret Ravine which goes through Rocklin. The heaps of dredger tailings can still be seen today, amongst Roseville and Loomis southeast of Interstate 80. Secret Ravine where the roads of Ruhkala Road and Pacific Street cross, was later dug for stone, some of which was utilized as the base course of the California Capitol Building in Sacramento. In spite of the fact that the earliest recording of the utilization of the stone was for Fort Mason at San Francisco in 1855. The stone was pulled out before the landing of the railroad numerous years after the fact.
Tired of unreliable lawn services?
So are we... See how it works
Recent lawns mowed in Rocklin, CA
by GreenPal's community of lawn care pros
Save Time, Save Money,
Book a great local lawn service now with GreenPal.