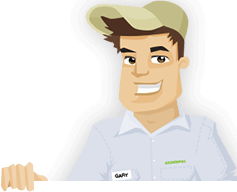 Needing your Lawn Cut?
Get Competitive pricing without the hassle
Book lawn mowing by a pro in Roseville
Order lawn mowing now without calling around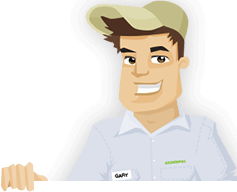 Needing your Lawn Cut?
Get Competitive pricing without the hassle
Book lawn mowing by a pro in Roseville
Order lawn mowing now without calling around
Local lawn mowing services in Roseville California
compete for your lawn

Here are Best Lawn Care Services in Roseville, CA as of Aug, 2019
Here are a few 5 Star Ratings from GreenPal users
Bill Castle
Lawn Mowing in Roseville CA
Antonio has gone above and beyond for what I thought GreenPal was going to be. I wasn't expecting much, maybe just a small-time lawn mower who is trying to make a quick buck, but I was wrong. Antonio is a true landscaper in Roseville, Ca, easily one of the best. I have hired a few local lawn mowing services in Roseville, Ca before, and I'm not loyal to many of them, but Antonio might be the first. He's the closest one to me in Pleasant Grove, so i might be biased, but I can't deny the fact that he knows his stuff. He walked my entire yard (just over three acres) before he brought any lawn mower out and left without leaving a trace, he's amazing.So far he's going to be my go-to for any lawn care I need, but there's some room for error. At least I know there are tons of options for local landscaping near me.
Clay Parsons
Lawn Care Service in Roseville CA
Super simple process, the website works great and is functional. Not amazingly flashy but it gets the job done, and it's perfect for what I need. There aren't too many lawn maintenance services near me in Quail Glen, so it has been hard looking around other parts of the city on my free time. You would think they would have good websites for cases like this, but we hardly found one! I absolutely would recommend GreenPal to my friends and family, and I have already. I have hired five times already, each time was for a lawn mowing when I got too tired to do it. I hired top Notch once and have gone with Ruther's the rest of the time, but only because he was the first one to reach out. I'm looking to hire a few landscapers near me soon for a bigger project, but for right now I just need lawn mowing.
Jackie DeGrasse
Lawn Care in Roseville CA
We needed major landscaping done with our new house in Los Cerritos. We didn't know how much work it was going to be exactly, so we are grateful for AD's help, We reached out to him through GreenPal and hoped for the best. We were already on GreenPal when we lived in San Diego, but we weren't sure how popular it was in Roseville. It's not as popular, but there are still some great options for local yard maintenance in Roseville, Ca. We've kept with AD for so long only because he helped us get our lawn in order the first time. It only seemed right to go with him. He knows more about our lawn than we do I'm sure by this point, but either way he knows how to work it!
Victor Brown
Lawn Care in Roseville CA
What really sold me was Aaron's help with my other chores. I contracted him just for a cheap lawn mowing, and he gave me that. But it just so happened that one the day he was coming I was breaking down some old desks and furniture I was taking to the dump. Aaron offered to use is trailer to get it all in one load, and we were done within the hour. After that he started lawn mowing. He didn't need to help me out, but the fact that he did changed my whole mind about affordable landscape maintenance in Cirby Side
Not in Roseville, CA?
Here are GreenPal's lawn service areas
Lawn Mowing Cost Calculator
Find out the average cost for Lawn Care Services In Roseville CA
GreenPal is the most efficient way to get in touch with local lawn mowers near you. Looking for someone to take over your lawn care? Need a quick lawn mowing or a dedicated team to transform your yard? You can find all that and more with GreenPal's services, for free, anytime and any day.
We have made it easy for anyone with an internet connection to contact their best options for local yard maintenance in Roseville, Ca as if they were right next door. Every business you see on our website has been verified and tried to be a worthwhile option. That means that no matter how amazing and professional their Craigslist ad says they are, they will have to prove themselves to represent GreenPal.
Think of how Uber verifies every driver through their insurance and license for their app. There isn't one person on that site that can slip through as a bad driver, because it is directly tied to their driving record. That is the same with GreenPal. Most of these companies are already established businesses in their respective cities. That gives us a good starting point to see whether or not they are a legit cheap lawn mowing service in Roseville, Ca.
After that, we check up on their old business to see how good they really do. One of the hardest things to fake as a cheap lawn care service in Roseville, Ca is your client list. These are your straight from the source fountain of knowledge: there is no person on earth that would lie about a bad service they have. Reviews are the driving force behind GreenPal, and we try to encourage every transaction to have a review behind it. How was their edging? Do they off mulching? How was their attitude?
There are tons of small things that make a great yard maintenance in Roseville, Ca great. But that is what separates the mediocre from the true artists. As far as Roseville goes, we have searched as far south as Citrus Heights, north as Blue Oaks and West Park to find the landscapers who are comfy working around their neighborhood. Now, they have the potential to work throughout the whole city, going a far as Sacramento if they wanted to. We've done this to give the opportunity to true hard workers and the best yard mowing in Roseville, Ca to shine through.
The only thing you need to worry about though, is choosing one option. Once you list on our website that you are looking for a cheap lawn mowing, every business in the city will be reaching out to you for their best option. After that, all you have to do is pay and be glad someone is taking care of it for you! This is how affordable lawn care in Roseville, Ca is supposed to be!
About Roseville California
Roseville is a city in California, United States.
Roseville, California's character has changed over the years, from a small-town getting help from the railroads to a major urbanized city. It has kept a little bit of the the history from which it came from though. Although it is no longer a railroad town, Union Pacific Railroad still employees a huge number of Roseville's citizens. A recent estimate puts UPR as the sixth largest employer in Roseville's economy. The city was formerly known as Roseville Junction (on account of the railroad junction that sparked the city's attraction) and Grider's. It is the largest city in Placer County, with a population of close to 130 thousand people, a large number for a suburb.
The growth of Roseville has several factors to it, all of them involving transportation. It's location nearby Folsom Lake made it a popular stagecoach station. Back then, though, it was known as Griders. Why it was called that has been lost to history, but it is well documented that in the late nineteenth century, Central Pacific Railroad laid down tracks northeast of Sacramento. Tracks from further north going south met at this junction, which eventually became Roseville.
Three years later, another track was laid down to connect in Roseville, this one constructed by Southern Pacific Railroad. They moved their plans from Rocklin to Roseville, a town very close by the latter city. It wasn't until then that Roseville became incorporated.
After that, industrialization took off, and as the population grew so did opportunity for work. Within the century, over one hundred buildings were established, one of them eventually becoming the largest ice manufacturing plant in the world.
Out of a population of six thousand, one sixt was employed by the railroad. This number ramped up severely of course when World War II came around. Rail yards grinded through with production, and as it became busier and more bloody the railroads prospered. In fact, even after WWII railroads were in high demand, as supply trains once carrying weapons, ammunition, and supplies for soldiers resolved to carry lumber, steel, and anything under the sun to prospering towns.
Tech giants like Hewlett-Packard really drove the population numbers up. By the time of the eighties, the population has multiplied about four times, with most of the population increasing in as little as twenty years. Now, Roseville as general as any other suburb, with shopping centers and suburban communities for families looking to escape the big city life of Sacramento.
Tired of unreliable lawn services?
So are we... See how it works
Recent lawns mowed in Roseville, CA
by GreenPal's community of lawn care pros
Save Time, Save Money,
Book a great local lawn service now with GreenPal.