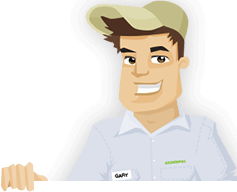 Needing your Lawn Cut?
Get Competitive pricing without the hassle
Book lawn mowing by a pro in Woodland
Order lawn mowing now without calling around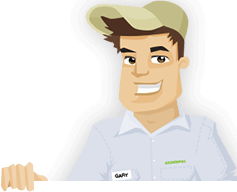 Needing your Lawn Cut?
Get Competitive pricing without the hassle
Book lawn mowing by a pro in Woodland
Order lawn mowing now without calling around
Local lawn mowing services in Woodland California
compete for your lawn

Here are Best Lawn Care Services in Woodland, CA as of Oct, 2019
Here are a few 5 Star Ratings from GreenPal users
Gerald Savato
Lawn Service in Woodland CA
I'm glad to hear GreenPal is getting the recognition it deserves. Just because they aren't as big as Uber doesn't mean that their service is bad. I use the app practically every month to schedule cheap lawn mowing in Woodland for myself and my mom. She lives at St. John's Retirement Village, so I like to get her help with the garden she has. I couldn't imagine trying to pay him without GreenPal's system, it would be a lot of driving just to get there in time. See what I mean? Even if you don't want to go through the internet, you're going to be paying the same prices, so better to save the trip to the ATM, you know?
Paul Ramsey
Lawn Service in Woodland CA
Woodland has been pretty good to me as far as local lawn mowing near me goes. I just moved here from Tennessee, and over there GreenPal is used a lot more, but Woodland has some promising landscapers near Ferns Park. I was actually thinking about starting a landscape maintenance in Woodland, Ca myself, so it's good to know that there is already chances to do that. I hired Manny a few times already, and every time has been good. He's really respectful and knows his way around mower. But what really did it was when a sprinkler head burst and I couldn't get home in time, and Manny went out of his way to close it for me, that felt good, so I'm pumped to have a reliable lawn mower in Woodland for sure.
Maryann Livingston
Grass Cut in Woodland CA
AD Lawn Care has got to be the best lawn maintenance in Woodland, I may be biased because he was the first one, but let it be known I have tried others. It's the little things that would get me upset with the other guys, but I have my reasons. One local lawn mower near me left grass all over my patio, grill, and pool without saying anything. He left and was never heard from again. Another guy almost killed my tree with his weed whacker. He stripped away a clear layer of bark and then blamed it on the tree! I not only trust AD but I trust him with my school as well. Gibson Elementary needs a little love and care, and it's nice knowing I can schedule it so quick with GreenPal. That's all I can really ask for!
Aubrey Marcus
Grass Cut in Woodland CA
I'm kind of new to GreenPal, so I can't tell you much other than my experience with Dreams 2 Reality. They were kind and pretty quick to get back to my questions. We had a pretty long email exchange but only because I had specific things to be done. I wanted some old palms removed and new ones, but it was tricky because a lot of my yard is in the Leisureville Mobile Home Park and space is minimal. But they did a great job, and they were totally understanding of it all. They were sending me pictures throughout the day while I was at work, and when they were done they sent a final one, totally put my mind at ease because I was so nervous all day. You guys' found him somehow and I'm glad for that, so far he's the only affordable landscaper near me, especially since I live in Leisureville.
Not in Woodland, CA?
Here are GreenPal's lawn service areas
Lawn Mowing Cost Calculator
Find out the average cost for Lawn Care Services In Woodland CA
There's nothing like a fresh cut lawn, and it gets even better when you don't have to do yourself. Sometimes life gets in the way and your Saturdays are full of soccer games, catching up work, and after that maybe you just want to relax, lawn care is the last thing on your mind. Thankfully, we have made it way easier for those last minute decisions, something specifically for people looking for lawn care in Woodland.
We take care of what we do best, and although it isn't a huge need, we know there are people who are always looking for quality grass cutting. Since GreenPal began in Woodland, we have been able to contract some yard maintenance companies near you 200 times (probably more by the time you are reading this). We have done this by bringing the market together, both people who need lawn mowing and the best options for landscaping in Woodland, Ca. GreenPal is the internet's user-friendly platform is top-rated, and can help you as easily as you would finding a ride with Uber.
GreenPal is stationed all over the nation, with localities as small as the suburbs of the suburbs We made a commitment to reach as local as we can to get even the most independent lawn mowers with no contracts in Woodland, Ca to give you the best deal possible. We have major lawn mowing corporations signing up, but we also have people who have retired and wanted to keep active. As far as the Woodland area goes, we have heard of people contracting cheap lawn mowing in Woodland, Ca just a walk away from Hyman Field.
We make sure we can give you the closest options for two reasons: the first is that your new landscaper will know the lay of the land already and the type of soil you probably have, and from there it will be easy to know how to make your grass better after a mowing. The second is that it keeps things cheaper! And that is always good for everybody.
The beauty of it all is that companies reach out to you for their services and best prices. When you sign up for GreenPal and request for lawn mowing quotes, we guarantee you that by the end of the day you will have at least three quotes in your inbox. All of them fairly reasonable, determined by our estimates using Google Maps, and always verified.
You should know that each lawn care service in Woodland, Ca offers quick lawn mowing throughout the week, but it really does benefit you and your grass to have someone come out on a regular schedule. That way there is a consistent watch on how your grass is doing week to week and can take care of it as it is necessary. All that is possible through GreenPal, and if you combine it with autopay, then you've practically removed the whole job from your head for good!
When you are ready to take your yard to the next level, jump on GreenPal and see how many affordable landscape maintenance in Woodland, Ca there are. We are always adding on new companies that are eager to share their business, especially in the upcoming season. Signing up takes less than five minutes, and after that every local yard mowing in Woodland, Ca will be ready to give you the best the lawn care business can offer!
About Woodland California
Woodland is a city in California, United States.
Woodland, California is the city with the distinct honor of being the county seat of Yolo County, California. Geographically, the seat of Yolo County lies northwest of Sacramento, about fifteen miles, and is considered integrated into the Sacramento_Roseville Metro Statistical Area. In citizen terms, Woodland is a suburb of the two major cities. Despite it's close proximity to the cities, Woodland only boasts a meager population, just over fifty thousand in 2010. The city traces its root to the middle of the nineteenth century, just about the same time California officially became a part of the United States.
Woodland is extremely well irrigated, which drew a heavy population for resources. Very few times in Woodland's century old story does its population decline. James Moore was one of the initial farmers that settled in the area, a man who developed this irrigation system that maximized water to crops. Thus, the city gained a federal post a few years later. Interstate 5 ran through Woodland, Ca and helped juice up the number of settlers there, and, along with the railroads making a station there, helped make Woodland the county seat. Like most of California's history, various indigenous cultures lived off the Californian land. The easy access to the Pacific and radically changing microclimates made it perfect for cultivating the land and thriving as a people. In the Woodland area, the Patwin people, a subgroup of the Wintun inhabited the land.
They kept close to the Sacramento River while another tribe stayed near the coast. The Yolotoi, a tribelet of the Patwin, were closer to Cache Creek. The soil was so fertile that there was no need for taking of territory, but of course that changed when the Europeans began visiting.
The arrival of Spanish missionaries, who though wanted to spread the good word of Christianity instead spread malaria and smallpox. The epidemics were swift and deadly, wiping out hordes of the natives. Through no fault of their own (or maybe all their fault depending on which branch of Christianity you believe) the Spanish Missionaries killed off any competition for the land. It was up for grabs.
John Morris eventually bought the land in 1850, and quickly realized the potential for selling land to farmers. With the help of Henry Wyckoff's store (called Yolo City, if anyone wanted a snicker) the two drew in populations to trade and rest. The economy burst, and Frank S. Freeman bought 160 acres to build a town in this soil-rich area. It worked perfectly.
Tired of unreliable lawn services?
So are we... See how it works
Recent lawns mowed in Woodland, CA
by GreenPal's community of lawn care pros
Save Time, Save Money,
Book a great local lawn service now with GreenPal.