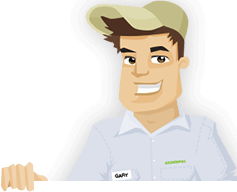 Needing your Lawn Cut?
Get Competitive pricing without the hassle
Book lawn mowing by a pro in Vacaville
Order lawn mowing now without calling around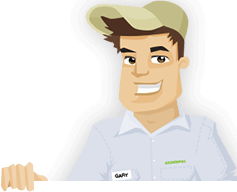 Needing your Lawn Cut?
Get Competitive pricing without the hassle
Book lawn mowing by a pro in Vacaville
Order lawn mowing now without calling around
Local lawn mowing services in Vacaville California
compete for your lawn

Here are Best Lawn Care Services in Vacaville, CA as of Sep, 2019
Here are a few 5 Star Ratings from GreenPal users
Linda Hurstwell
Grass Cut in Vacaville CA
When I was searching for landscapers near me in Vacaville, I was so happy when I found GreenPal. I own a few homes in Leisure Town, and the lawns there were rough to say the least when I bought them. Thanks to GreenPal, I have turned those lawns around. Even with the nearby Cypress Golf Course, contrasting my lawn, it still looks great. I would recommend GreenPal for cheap reliable yard maintenance anywhere in Leisure Town or the surrounding area. The best part is I don't have to worry about ending up at Vacaville Medical Center from a lawn mowing accident. GreenPal lets me rate my Lawn guy, and the best part is that there is no contract. I am so satisfied with the service so far.
Steve Gorchesky
Lawn Care in Vacaville CA
Yard maintenance is one of my least favorite tasks. I know many people love it, but its not for me. When I was searching for a nearby lawn mowing service I had a hard time. Finding reliable service at a fair price with no contract was near impossible. I finally went on line and did a search landscapers near Vacaville, and found Green Pal. Their program is supper easy to use, I get to rate my service, and I can cancel with one click. I will never go back to Craigslist, It is too much work, but GreenPal makes it simple. I'm off for a couple wholes at Green Tree Golf Course.
Emily Finesu
Lawn Maintenance in Vacaville CA
Finding GreenPal made finding Lawn maintenance near me the least of my worries. I rent an apartment and my landlord was always on me about the lawn, but I could never get it right. I tried to do it myself, I tried to pay the neighbor, by nothing compares to the lawn service I receive from GreenPal. Their simple yard service options turned my yard around in just a month. My landlord even knocked 50 bucks a month off of my rent it looks so good. If I were you I wold not wait to get the very best in lawn care service by signing up for GreenPal. Now I can enjoy more time at Andrew's Park.
Timothy Fischer
Lawn Service in Vacaville CA
When I was younger I would always handle all of my yard work. But eventually I had to find someone else to do it for me. When hes around my grandson handles the lawn care, but when hes not I need a long term solution. That's how I found GreenPal, their application process was simple, even for someone of my age to navigate. I love the way that A D Landscape treats my lawn, and if my grandson is going to make a last minute visit to do the lawn when hes not at Will C. Wood High School, I can cancel my upcoming lawn service with no questions asked.
Not in Vacaville, CA?
Here are GreenPal's lawn service areas
Lawn Mowing Cost Calculator
Find out the average cost for Lawn Care Services In Vacaville CA
What makes GreenPal so original? Aren't there already enough lawn maintenance services in Vacaville, CA? Well not one is quite like the ones which we have found. Landscapers the work with us are thoroughly vetted with not only credit checks, but also proof of previous work, photos past jobs, and proof of acceptable equipment. All of that occurs before you ever get to talk to them.
We make it so easy to find a wide variety of reliable landscaping companies in Vacaville, California. Instead of going through your phone book, or praying your neighbors guy can help, we have put all of the best lawn care service providers where you need them. And better yet our lawn services are offered on a competitive market, this means you will find affordable prices, and the highest quality service.
As for the lawn yard maintenance companies and mowing services in Vacaville, they are looking for you equally as much as you are searching for them. That is exactly where we come in. GreenPal creates a secure, competitive market, which keeps all the rates low and also provides reliable lawn care service to you. We understand what a pain it can be to find professional lawn care service people, and that is exactly what made GreenPal. Even if you are in Sacramento, the Bay Areas region, or anywhere around, we have many lawn care service professionals ready to serve you!

Wouldn't it be great if just a few clicks with the mouse would find a host of reliable lawn maintenance providers? Defiantly! That is exactly what GreenPal offers. You will never have to worry about receiving poor service again. Our landscapers are pre-vetted before they speak to you, they are also reviewed by their peers, and receive feedback from their Greenpal clients. So you know you will be receiving the very best customer care, any lawn care service can offer .
It can really be nerve racking to give your private information to a complete stranger on Craigslist, we eliminate that worry by conducting background checks on each of the professionals we do business with in Vacavile, Sacramento, San Jose, or anywhere in the United States. This way we make sure that they have a solid history that their clients are happy with. We make sure they have a record of suburb customer care.
GreenPal was developed by landscapers, to fill the dire need for a stable third party link between landscapers, and their clients. We have made a straight forward process to simplify everything and make it easy as possible on the homeowner. Signing up takes only minutes, and within about 24 hours or sooner you will begin receiving quotes from landscapers that are eager and happy to treat your yard like the gem you have always wanted to see it as.
If you need help hiring a lawn care specialist, don't wait, sign up for GreenPal today, even if only to see what your choices are. Creating a profile is quick, and we won't don't need any of your credit card information before you decide to hire a landscaper. This means you get many free quotes from the best landscapers Vacaville has to offer! And there is never any contracts!
About Vacaville California
Vacaville is a city in California, United States.
Vacaville, a city which is located in Solano County of Northern California. It sits approximately 35 miles from Sacramento and almost 55 miles from San Francisco. This city is part of the San Francisco Bay Area but is also considered, to be part of the Sacramento Valley. According to the 2010 census, Vacaville's population is 92,428, which makes it the third largest city in Solano County.
The city was formed on land originally laid out on land, which was deeded by Manuel Cabeza Vaca to William McDaniel in August 1850. The original plot of land was recorded the following year on December 13, 1851.[12]
The city was one of the stops of the Pony Express and was once home to many large local farms and produce companies, which flourished in the Vaca Valley's rich soil.
There are a few rare or endangered species located in the Vacaville area. These plants which once historically grew in the vernal pool areas around Vacaville include Contra Costa Goldfields, Plagiobothrys hystriculus, Downingia humilis, Legenre limosa, and Showy Indian clover.
According to US Census Bureau reports, the cities total area is 28.6 square miles. Around 99.26% of this area is land and 0.74% is water. Apart from the Putah South Canal and a few minor local creeks, the only large body of water is the 105-acre Lagoon Valley Lake.
Vacaville Hills are the unincorporated communities of Elmira and Allendale and are considered to be part of the greater Vacaville. This city includes the Vacaville Medical Center which is a hospital and trauma center. Vacaville city includes many historic places which include Peña Adobe, Pleasant's Ranch, Will H. Buck House, and Vacaville Town Hall.
Vacaville climate is Mediterranean with hot, but dry summers and cool, but wet winters. Which is characteristic of inland California. Summers can get very hot, and autumns can be warm in the beginning but will quickly cool down as the wet season arrives.
Tired of unreliable lawn services?
So are we... See how it works
Recent lawns mowed in Vacaville, CA
by GreenPal's community of lawn care pros
Save Time, Save Money,
Book a great local lawn service now with GreenPal.