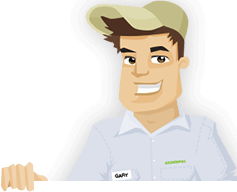 Needing your Lawn Cut?
Get Competitive pricing without the hassle
Book lawn mowing by a pro in Olathe
Order lawn mowing now without calling around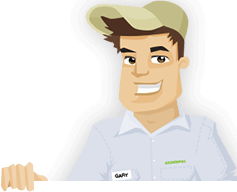 Needing your Lawn Cut?
Get Competitive pricing without the hassle
Book lawn mowing by a pro in Olathe
Order lawn mowing now without calling around
Local lawn mowing services in Olathe Kansas
compete for your lawn

Here are Best Lawn Care Services in Olathe, KS as of Sep, 2019
Here are a few 5 Star Ratings from GreenPal users
Jeremy Mohica
Lawn Care in Olathe KS
Amazing work by Heartland Turf as usual. They have been consistent in their hiring, never have had a problem with them. In fact, I had to cancel last minute on an appointment we had, Brett was very understanding about it. I recommended him to several of my friends in Holly Green and I'm sure all of them would say the same. You can spot professionalism right away, no doubt about it that Brett is the best lawn care service in Olathe, Kansas. If there is any doubt about it, let that be squashed with this review.
Olivia Allen
Grass Cut in Olathe KS
Andersen Lawn Care was so careful about what plants he put in our yard. We needed a local landscaper in Olathe to fix the mess this corporation did. He had his work cut out for him let me tell you. We contracted a cheap landscaper in Olathe from their website, turns out they have spots all over Missouri. A man came out first of all looking like he hated his life and the energy rubbed off. After like twenty minutes he said he was done and left. Never heard from him again. I hired Andersen and he called me right away, said he was around Bryn Vista and could come out to inspect the yard that afternoon. After an hour talking with him you could tell he was the landscaper for us. Our yard is looking very good these days.
Lou Kerrington
Lawn Mow in Olathe KS
GreenPal is so good for people like me. I have a few rental properties around Kansas City, a few out in Grayson Place, and it was hell trying to keep straight what local lawn maintenance near them was going to go which day. I had a whole notebook dedicated to it, when to pay and everything, and GreenPal made that completely obsolete. So worth it I'm telling you. I don't know how often the average homeowner would use it, but for me it is perfect. I use it almost every day to check on my properties.
Isabel Boyd
Lawn Care in Olathe KS
I wish there were more stars to rate JB Lawn! We had such a great experience with him, truly one of the top affordable yard maintenance in Olathe. Super fast communication, friendly and open about his pricing, completely humble about what he does, that's why I'm writing this. I truly believe our lawn is one of the best manicured spots in Waldron Place, I would place a bet on it. A few months ago I would not have said that, but JB came and virtually swept all our dead zones away. It honestly looks photoshopped, but I'll take it if it means I have the lawn maintenance in Olathe that I have.
Not in Olathe, KS?
Here are GreenPal's lawn service areas
Lawn Mowing Cost Calculator
Find out the average cost for Lawn Care Services In Olathe KS
However you use it, GreenPal can help you connect with all your options for local lawn maintenance in Olathe, Kansas. Home and business owners across the nation have turned to GreenPal to help them find the best deals in lawn mowing. What used to take hours of calling and leaving messages can now be done in a matter of minutes, with some people scheduling cheap lawn mowing in Olathe the very next day!
GreenPal seemed to come out of necessity for us. As most of the founders of GreenPal were local lawn mowing services themselves, we knew what it was like to have to hunt down a new lead or client. When business was good, it was good. We would have to turn away people due to our own limitations. But during the weeks when not a soul on the block wanted their lawn cut, we were stuck trying to fill the hours. We knew they were out there, but our means of advertising were limited to chance. Possibly someone saw our truck or passed by our flyer, but it just wasn't cutting it.
Enter Greenpal. If we had GreenPal back when we were in local lawn maintenance in Olathe, we would have no trouble finding clients. Just as people across the nation are looking for local landscapers near them to take care of their yards, the best yard maintenance in Olathe, Kansas are looking for clients. So we decided to bring them together on the one place they can, the internet.
Now, with just a few minutes of signing up, people like you in Kansas City can find hyperlocal, neighborhood results for great options in cheap yard mowing in Olathe, Westerfield, Woodbrook, Montclaire, even as far as Raintree Village and Dalington. We do our best to find your local matches in order to bring you the most affordable prices for lawn care, while bringing these same affordable lawn care services in Olathe more business. How much easier can it get? Sign up today and see exactly how GreenPal can work to get your lawn mowed!
About Olathe Kansas
Olathe is a city in Kansas, United States.
Olathe, Kansas is the county seat of Johnson County in the state of Kansas. In terms of the rest of the state, Olathe sits in the northeastern part of Kansas. According to the 2010 United States Census, the city is the fourth most populous in the state, with a population of 125,000. It is also the same fourth largest city in the Kansas City metro area. Overland Park lies to the east of Olathe, De Soto to the northwest, Gardner to the southwest, and the city of Lenexa to the north.
The history of Olathe is considered to be very straightforward, as the founder of the area, a Dr. John Barton in 1857, began records early on. He and another settler, then called the Free State Settler, M. Lester and declared to own a section of land that is now Olathe. He chronicled his journey in a journal, in which he stated that even then verbena and other wildflowers were abundant. Barton loved the scenic view of the area, and wanted to name the town after something beautiful. A Shawnee interpreter that accompanied the riding party told him that "olathe" is the word for "beautiful" in his native language.
Olathe was not the first city in Johnston County, but it grew rapidly as the decade went on. Olathe was soon swept up into the great debate over slavery occuring in the nation at that time, and although Olathe was hardly a township, the people got swept up in the heated argument. There were clashes between abolitionists in Olathe and slave settlers in nearby Missouri, some that were so bloody that some of the bigger conflicts allowed Kansas to be known as Bleeding Kansas. The state would be entered into the union as a free state in 1861, only then did the violence abate to skirmishes. After the Civil War, Olathe led a quiet industrious life. An interstate was built through the city, which stimulated growth. In 2008, Olathe was ranked as the 24th fastest-growing city in the nation. In the same year, CNN and CNN Money magazine ranked Olathe eleventh in its list for "100 Best Cities to Live in the United States."
Source: Wikipedia
Tired of unreliable lawn services?
So are we... See how it works
Recent lawns mowed in Olathe, KS
by GreenPal's community of lawn care pros
Save Time, Save Money,
Book a great local lawn service now with GreenPal.