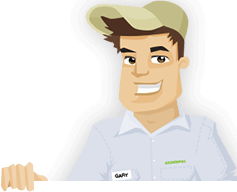 Needing your Lawn Cut?
Get Competitive pricing without the hassle
Book lawn mowing by a pro in Shawnee
Order lawn mowing now without calling around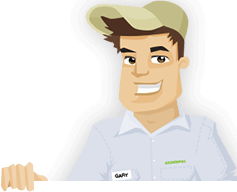 Needing your Lawn Cut?
Get Competitive pricing without the hassle
Book lawn mowing by a pro in Shawnee
Order lawn mowing now without calling around
Local lawn mowing services in Shawnee Kansas
compete for your lawn

Here are Best Lawn Care Services in Shawnee, KS as of Sep, 2019
Here are a few 5 Star Ratings from GreenPal users
Jorge Ramos
Lawn Mowing in Shawnee KS
Nothing amazing about GreenPal, but it does make it so much easier to talk to the local yard maintenance services in Shawnee. I've tried calling, but of course they're always busy and won't pick up the phone. That's fine to me, but what really irks me is that my voicemail goes unreturned. The website's messaging system is clean, and so far every landscaper I've reached out to gets back to me. I live way out in Carolina Crossing, so I have to go out hunting towards the city, but not anymore with GreenPal. The most hunting I do is scrolling through a few pages of affordable landscapers in Shawnee, KS, that's all I need!
Ray Newton
Lawn Care in Shawnee KS
Austin is very friendly and is willing to talk shop with you about your lawn! Sure, I hired him for a cheap lawn mowing in Shawnee, but even after he was done he came to let me know and we ended up talking for half an hour. Good, honest kid trying to make a living, I respect. I don't have much need for a lot of local lawn mowing in Shawnee, but I did go ahead and hire him for my parents in Widmer Park, from what they tell me he does just as well for them, you can't find a better service than that right?
Haley Whitaker
Lawn Mowing in Shawnee KS
I had several bids to put in new turf in our backyard. I was done with how many local landscapers in Shawnee, KS wanted to grow my grass, I didn't have the patience for it. I hired a cheap lawn maintenance service from Westernaire and after three months of (expensive) lawn care from them I had worse grass than ever. The dude even blamed it on the heat waves we were having, but I figured he should have accounted for that, especially in Kansas. Whatever, I went ahead with Skiver's because they seemed more in tune with what it really takes, I wasn't disappointed. The yard looks good, and they come and check on it every month to make sure nothing weird is happening. Very happy with the service.
Paul Garrett
Lawn Mowing Service in Shawnee KS
Very respectable men here on GreenPal, probably because of how brutally honest the reviewers are! I will have to follow suite I guess. The only reason I am reviewing anyways because of Royal Cuts. I found an affordable lawn mowing service in Shawnee, KS that was right in my price range. I was scared that he wasn't going to come out all the way to Grantoch just for one lawn mowing though, but lo and behold he did! Did a good job on it too, there wasn't a single thing wrong with the service. It's too bad he lives so far away, otherwise I would contract him way more often. He did agree to let me know about any day openings he has, so I'm looking forward to that!
Not in Shawnee, KS?
Here are GreenPal's lawn service areas
Lawn Mowing Cost Calculator
Find out the average cost for Lawn Care Services In Shawnee KS
Contracting your local lawn mower has never been easier. With a dedicated app like GreenPal for this specific reason, you can cross check the best deals in reliable lawn care in Shawnee, Kansas. GreenPal can do even more than that for you. As easy as you would order an Uber, GreenPal can help you contract these companies just as easily.
Since 2013, over two thousand vendors across the fifty states use GreenPal to find homeowners just like you. You are in need of lawn mowing in Shawnee, but you are not the service provider. It shouldn't be you hunting down leads through old phone books. What about the local landscaper in Shawnee, Kansas that just completed two months work on a new garden? What about the cheap lawn care service in Philip Highlands and Knox Valley? They just hired their fifteen lawn of the week. Especially in Kansas City, there are more options for local lawn maintenance in Shawnee than you could hire. Choteau Manor alone has three lawn mowers who are just starting out there business. Van Hoet Estates has a gentleman that has been providing reliable yard maintenance in Shawnee for over fifteen years.
Maybe it's a little dramatic on our part, but your community breeds lawn mowers and landscapers. The grass grows quick in Shawnee, we're sure you know that. And, as the saying goes, if there's grass there's a mower to cut it.
Okay, maybe that isn't a saying. But what is a saying from our GreenPal users is that we have taken out the guesswork of hiring online. Craigslist is a great source for networking, but when it comes to weeding out the legitimate from the scam, it's a whole different conversation. When we started GreenPal, we wanted to make sure every local landscaper in Shawnee and the rest of the states could trust the system. That is why we have put in place a rigorous application process. Each time you hire from GreenPal, you can be sure that the cheap lawn mower in Shawnee applies to his rates, not his methods or his equipment. You won't even have to pay until after the service is given and you are happy with the result. That is the way we believe lawn care should be, and that is why GreenPal is doing its best to keep that service free and available for people like you.
About Shawnee Kansas
Shawnee is a city in Kansas, United States.
Shawnee, Kansas is located in the United States of America state of Kansas, in Johnson County. It considered to be the northernmost part of Johnson county, sitting directly north of the county's center. Shawnee is grouped in with the Kansas City metro area, and contributes to the population of the metropolitan with over sixty thousand people.
The name Shawnee refers to the group of indians that were gathered there in the area when it came time for the Europeans to lay waste to them. There was a Shawnee mission established where the city center lies now, with records indicating that it had been there as early as 1831. By the year of 1857 however, any sign of native or indigenous culture was removed, and the town of Shawnee was established. Despite the unknown history of places like Shawnee, where indian killing was fairly common in order to establish civilization, or Christian civilization rather, Shawnee was recognized by Money Magazine to be one of the best places to live, placing it in the seventeenth most desirable city in which to live. Shawnee's affordable housing, air quality, and rather short commuting time puts it a notch above the rest of the surrounding towns of Kansas City like Independence and Blue Springs in Missouri. There are a few Fortune 500 companies that make a home in Shawnee. FedEx Ground is one of the biggest employers in the town, with 570 people working at the center.
Bayer HealthCare, EC Manufacturing, Wal-Mart, and McLane Food Service are all very well represented, each employing two to four-hundred people in the city. In terms of their government, Shawnee runs a council-manager type of government. Mayors and councilmembers are elected to four year terms, up for reelection at the end of every term. A ward has two representatives whose terms are staggered in two year increments, which allows for a smooth turning over of representatives rather than having a full flush of new representatives every four years. The city manager operates in the day-to-day workings of the city, while the mayor regulates what happens in the Shawnee Government.
Surprisingly, Shawnee, Kansas has a lively and productive library community, with a branch of the Johnston County Library leading the helm. It has thirteen branches throughout the county, but the most used is the Shawnee Library. In fact, the infamous Wonderscope Children's Museum are located next to the library within Shawnee.
Tired of unreliable lawn services?
So are we... See how it works
Recent lawns mowed in Shawnee, KS
by GreenPal's community of lawn care pros
Save Time, Save Money,
Book a great local lawn service now with GreenPal.