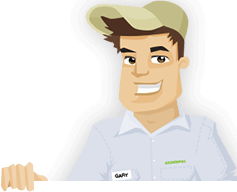 Needing your Lawn Cut?
Get Competitive pricing without the hassle
Book lawn mowing by a pro in Lenexa
Order lawn mowing now without calling around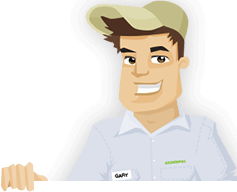 Needing your Lawn Cut?
Get Competitive pricing without the hassle
Book lawn mowing by a pro in Lenexa
Order lawn mowing now without calling around
Local lawn mowing services in Lenexa Kansas
compete for your lawn

Here are Best Lawn Care Services in Lenexa, KS as of Sep, 2019
Here are a few 5 Star Ratings from GreenPal users
Jeremy Pivens
Lawn Mowing Service in Lenexa KS
My front yard was in DIRE need of some loving when I got in touch with Bob's Lawn Care. I thought it was going to destroy my bank account, but it turned out to be a lot more affordable lawn care than I thought. Bob was very friendly and answered any question I had. I think he sensed I was worried about the payment because he brought it up at the beginning. I appreciate when someone is honest, especially for someone skilled enough to tackle Shawnee Mission Park. My lawn is looking good so far, I can't wait until it's done!
Hector Quintero
Lawn Care Service in Lenexa KS
I had a few issues with how a landscape maintenance situation was taken care of. But it turned out to be an employee situation, not a company situation. I'm glad I gave them a second chance though, because the individual would have caused me to write a scathing review on GreenPal. The owner came himself to fix and explain the issue, so in the end I got the best lawn care in Lenexa anyway. I know yard maintenance services in Lenexa aren't perfect, but it's good to know there's one honest landscaper in Olathe that made it right.
Hank Tussle
Lawn Service in Lenexa KS
Excellent work. These guys cleaned up my entire backyard on my new home from who knows how many years of dead plants and debris. Weeds were everywhere, and I don't think anyone raked the leaves once. Compared to the rest of the neighborhood near Roeland Park we were just one uncontrolled biological experiment. Thank God I found GreenPal for cheap landscaping in Lenexa, I don't know what I would have done myself.
Meagan Blumfield
Lawn Service in Lenexa KS
Considering what I was coming from, GreenPal is the best thing I've used. I'm coming from a long history of contracting local lawn mowers in Lenexa from Craigslist, but I'm not messing with that anymore. I didn't have a problem until one cheap landscaper near me tried to bill me for $300 instead of $30. When I confronted him about he got really squeamish and threw the blame on me. It was a weird situation, so I moved to GreenPal for some protection at least. Craigslist is too wild west for me. GreenPal is way better anyway. I've already found three reliable lawn mowing services near me in Roeland Park, and that is two more than what I need.
Not in Lenexa, KS?
Here are GreenPal's lawn service areas
Lawn Mowing Cost Calculator
Find out the average cost for Lawn Care Services In Lenexa KS
GreenPal is your number one source for finding a reliable landscaper in Lenexa. For your next job, resist the easy temptation to go to sites like Craigslist. You might find a good deal on cheap lawn mowing in Kansas City, but is he verified? Does he have the insurance and permits to cut down a tree? These are all questions you need to ask him if you go down that route, but if you are on GreenPal everything is already taken care of for you.
When you sign up for GreenPal, you will have access to every local lawn mowing service near you. Kansas City as been a huge user of our app and services, so much so we established an office right near Hoehn Park. However you want to spell it, GreenPal can bring you real, local results for the best lawn care in Lenexa. In your part of Kansas City alone, Brookwood, Colony Hills and Dorset Village all have at least one dedicated company who can take over your lawn care.
What makes GreenPal so easy to use for a complicated thing like lawn care? For starters, we flipped the entire way the market works. Traditionally, if you are a homeowner looking to contract a yard maintenance team, you have to go out looking for them. The lawn mowing services are out in the field all day, so good luck trying to reach them by phone. Leaving a voicemail (as Yelp has shown us) lets these companies miss your call, maybe forget to call back. But with GreenPal, they get a notification when someone is asking for a quote. That way, no message goes left unread, and everyone gets at least an estimate on their lawn care.
We make the entire process even easier for homeowners and local lawn mowing services in Lenexa. When you log on to GreenPal to schedule a lawn mowing appointment, a few things are happening. First off, we let every local lawn care service near you know you are in the market for a cheap lawn mowing. Then, while you go about your day, these same companies are looking over your lawn via Google Maps to see if they can take on the job. If they decide to, they will reach out with their best free estimate on cheap lawn mowing in Lenexa. After that, it's all up to you to decide who you go with!
Signing up is and always will be free. For most first-time users, your first contracted lawn mowing comes with a great discount, so talk to these yard maintenance companies. You will find that a lot of these same lawn mower and landscapers are your neighbors, and want to see the best for your lawn. So resist hiring someone who is going to come over to just cut the grass. Find someone on GreenPal who is going to treat your lawn with care and respect.
About Lenexa Kansas
Lenexa is a city in Kansas, United States.
Lenexa is a city in Johnson County in the United State of Kansas. It lies as one of the last counties before the country becomes Missouri, and thus shared statehood with some of the state. It is the second most northern city of the county, and is the southeastern city of the Kansas City metro area. It has a population of just under fifty thousand and is bordered by Shawnee, Kansas to the north, Overland Park to the east, De Soto to the west and Olathe to the south.
The history of the area starts very small. One James Butler Hickok claimed his 160 acres of land in a matter that only European men can. His area covered what is now 83rd and Clare Road. Around the same time, Shawnee Indians living in the surrounding area were being snatched of their land.
Europeans from all over sprouted out of nowhere and claimed ownership of the land by the piece of paper in their hand. One of the original indigenous settlers to attempt to reclaim their land was Chief Blackhoof's widow, the second signer of the 1854 Treaty. This document signed over 1.6 million acres of land to the U.S. government, who in turn used it to build shopping malls and apartment complexes.
Hickok later became a scout for the Free-State Army during the Civil War. This same Hickok was the same Wild Bill Hickok. Bill died in 1865, around the same time that new land laws were passed. These new laws made it legal for companies to take over indian land. Although the document was rather lengthy, it pretty much guaranteed a free-for-all land grab for companies and corporations. The chief of the Shawnee Indians Na-Nex-Se passed away, and the town was named after him in a derivation: Lenexa.
Tired of unreliable lawn services?
So are we... See how it works
Recent lawns mowed in Lenexa, KS
by GreenPal's community of lawn care pros
Save Time, Save Money,
Book a great local lawn service now with GreenPal.