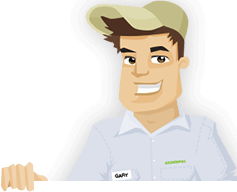 Needing your Lawn Cut?
Get Competitive pricing without the hassle
Book lawn mowing by a pro in Charleston
Order lawn mowing now without calling around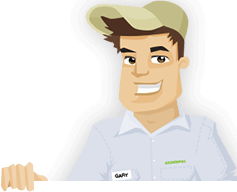 Needing your Lawn Cut?
Get Competitive pricing without the hassle
Book lawn mowing by a pro in Charleston
Order lawn mowing now without calling around
Local lawn mowing services in Charleston South Carolina
compete for your lawn

Here are Best Lawn Care Services in Charleston, SC as of Sep, 2019
Here are a few 5 Star Ratings from GreenPal users
Mike Travis
Lawn Mowing Service in Charleston SC
My home in the Harleston Village area has a lawn that hadn't done well with taking in water recently. It seemed like every time it rained, I would have lots of puddles all over the place. The people at Rolack Lawn Service were very kind in helping me with my yard care needs. They were aerating my lawn and identified the trouble spots where my soil was tight. They helped me with loosening and space and with seeding the area, so my yard would still look green even after they finished. I'd dealt with plenty of big storms since, but my lawn still looks beautiful and isn't flooding anymore.
Robert Matteos
Lawn Care Service in Charleston SC
I reached Shade Tree recently to help me with restoring the lawn at my home in the Hickory Farms area. I've had a few issues with my yard following the installation of a new driveway at my house. The grass around the path was dying out. But Shade Trade let me know what they could do to help me restore the look of my lawn. They helped me with loosening the soil around my driveway and organized a new drainage setup. They were very friendly and prompt in everything they were doing for my place and helped ensure I could keep my lawn looking beautiful once again.
Tony Peters
Lawn Mowing in Charleston SC
I reached Mikken Services for help with my yard in Secessionville recently. My yard is pretty large when compared with what's out there in Charleston, but the people at Mikken had more than enough time to help me out. I love that the team was thorough in helping me to resolve all the issues and concerns that I had. They explained how their lawn mowing services would work and also talked with me about aerating my lawn during the winter season. They were very thorough in providing me with the help I needed the most for my yard in the area.
Thomas Blaine
Lawn Mowing in Charleston SC
I reached JP Landscaping for help with my landscape in the Shell Ring area. The place had looked pretty bare for a while, and I needed some extra help with getting some new plants. The team at JP did well with planning a new landscape with some attractive surfaces, including an outstanding layout. They helped me with installing a few new bushes and with producing some nice ground cover surfaces all around. They were very thorough in what they were doing. More importantly, they ensured that my new landscape features wouldn't hurt my grass bed or other things in the area.
Not in Charleston, SC?
Here are GreenPal's lawn service areas
Lawn Mowing Cost Calculator
Find out the average cost for Lawn Care Services In Charleston SC
The quality of your lawn in the Charleston SC area can vary throughout the year. You might be bearing with lots of flooding during the summer season due to all the rain that comes along, for instance. The winter season can cause your space to dry up too. With all that in mind, you'll need to find a lawn maintenance provider who will help you with managing everything surrounding the quality of your property. The great news is that there are plenty of effective yard care and lawn mowing providers around Charleston SC that you can trust.
You won't have to spend all weekend searching around from the Savannah Highway to Wando Pointe to find someone who can help you with your yard care demands. You can use the GreenPal app to help you find the best team for your space.
We've been helping people in Charleston SC with finding lawn services in the area for a while now. We want you to be the next satisfied user. Our app will help you find details on all the best lawn services you can trust in the Charleston area.
Every lawn in Charleston SC is unique. You'll find lush yards around Stiles Point, but there's also yards in the Stonebridge area that might have been through a bit of wear from all that dirt around the place. You can get help for your lawn whether you're in either of these places or any other space in the city. You can even ask for support if you've got a massive lawn in the Secessionville area that would take an extra bit of time to mow.
You can find details on lawn service providers by listing your location in the GreenPal app. You will then get information on the people in your local area who are available to help you out. You'll find that the details on the app will ensure you've got the assistance you need in many situations.
Each of the entities you will find through the GreenPal app is guaranteed to help you with everything you require surrounding your yard care needs. You will find many groups that are listed with professional organizations such as the Charleston Metro Chamber of Commerce. We want to ensure you'll only come across quality teams that you can trust when you find quality teams through us.
You can also read reviews on each of these providers through our app. These include reviews that have been left by others who have used the services we're promoting. We will let you know all the ins and outs surrounding what these groups have to offer. You can also pay for services through the app or switch providers through the same program if necessary. The thorough service we have to provide ensures you'll make the most out of what the city offers for yard maintenance needs
Download the GreenPal app so you can get started in finding the best lawn care groups in the city. You will appreciate how well the GreenPal app will help you find the right groups available to assist you with everything surrounding how well your yard care needs can be met.
About Charleston South Carolina
Charleston is a city in South Carolina, United States.
Charleston South Carolina is a port city located in the middle part of South Carolina's Atlantic coastline. Formed in 1670, Charleston is one of the oldest cities in the United States.
The city is home to various historic churches, including the Cathedral of St. Luke and St. Paul and the Emanuel African Methodist Episcopal Church. The Brith Sholom Beth Israel synagogue is the oldest Orthodox Jewish church in the south.
The Spoleto Festival USA is a prominent arts festival held for two weeks in the late spring every year in Charleston SC. The festival is an internationally-recognized theater and performance event.
Various old homes can be found in the Charleston Historic District. These include houses from the eighteenth and nineteenth century like the Nathaniel Russell House and the Governor William Aiken House.
Lowcountry dining spaces can be found all around Charleston. These are restaurants that offer foods made with Southern and Cajun tastes alike. People can find shrimp and grits, she-crab soup, Brunswick stew, and crab cakes at many of these places.
The city is also home to a few professional sports teams, including the Charleston Battery soccer team and the Charleston RiverDogs baseball club.
The colleges in the city include The Citadel and the College of Charleston, a school that has been in operation since 1770. The Medical University of South Carolina is also in the city.
Charleston SC is on the coastline and is about 105 miles northeast of Savannah and 120 miles southeast of Columbia SC. The city has a humid climate and can experience temperatures of up to 95 degrees Fahrenheit in the summer on average. Tropical storms can impact the area, with Hurricane Hugo being the most significant storm to have hit back in 1989.
The population of Charleston SC is around 140,000. The city's population was around 95,000 in 2000, thus making Charleston one of the fastest-growing cities in the country.
Charleston SC was formed in 1670 as Governor William Sayle of Bermuda brought many settlers to the coastline that the city sits on. The city was named for King Charles II of England. The city grew in the eighteenth century as many slaves were brought into the area to work here. The city has survived a smallpox outbreak, destruction during the Civil War, and damages from an 1886 earthquake and Hurricane Hugo in 1989.
Tired of unreliable lawn services?
So are we... See how it works
Recent lawns mowed in Charleston, SC
by GreenPal's community of lawn care pros
Save Time, Save Money,
Book a great local lawn service now with GreenPal.