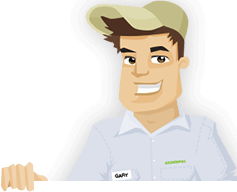 Needing your Lawn Cut?
Get Competitive pricing without the hassle
Book lawn mowing by a pro in Sherwood
Order lawn mowing now without calling around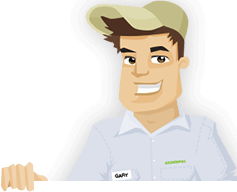 Needing your Lawn Cut?
Get Competitive pricing without the hassle
Book lawn mowing by a pro in Sherwood
Order lawn mowing now without calling around
Local lawn mowing services in Sherwood Arkansas
compete for your lawn

Here are Best Lawn Care Services in Sherwood, AR as of Aug, 2019
Here are a few 5 Star Ratings from GreenPal users
Elizabeth Lopez
Lawn Maintenance in Sherwood AR
I needed some help with taking care of a crabgrass growth at my home in the Kiehl Avenue area. The team at Cole and Sons was very courteous and helped me with identifying where the crabgrass was based out of. They let me know about what had to be done at my space regarding removing the crabgrass. After they used a power raking process to clear it out, they helped with seeding my lawn and reviewing its irrigation setup. I love how the team did well with keeping my space looking clean and with making my yard look normal once again.
Thomas Laird
Lawn Service in Sherwood AR
I operate a funeral home located in the Apple Valley area. I need to ensure that my property looks beautiful so those who come to the area will be at peace and not feel a sense of dread or fear. The people at Holt Lawns do a fantastic job with mowing my lawn and with trimming the edges, so the place looks healthy. I appreciate that they offer a flexible scheduling process, so they can come to my home and clean up before any services or deliveries are made here. It's all about ensuring the people who visit are comfortable.
Julia Bartholomew
Lawn Service in Sherwood AR
The best part of working with Anderson Lawns is that the team understands the unique needs that my lawn on Country Club Road has. They know that no two yards are alike, even if my house looks similar to so many other homes here. They have assisted me with measuring the pH in my yard and analyzing how well my soil was built. I've taken advantage of their aeration and weeding services in particular. They always let me know about the processes involved, so I can feel comfortable in knowing what they're doing to my yard. Of course, the things they do work every time.
William Drouin
Grass Cut in Sherwood AR
Capels helped me out recently with cleaning up my yard after the winter. I had a few crabgrass spots around my yard in the Windridge area. The crabgrass was very rough and hard to maintain, but I was able to get the help that I needed with Capels. I love how well the team removed the crabgrass and added seed around the old spaces. The aerating and watering was particularly helpful for my needs. I am glad that the people at Capels were able to fix my yard without tearing up the entire place and trashing things all around the area.
Not in Sherwood, AR?
Here are GreenPal's lawn service areas
Lawn Mowing Cost Calculator
Find out the average cost for Lawn Care Services In Sherwood AR
Everyone in Sherwood AR has unique needs for caring for their yards. Some people in the Autumnbrook area might need help with keeping their lawns looking green. Meanwhile, people in Austin Lakes Park will require assistance with trimming their trees and cleaning up after the leaves that they shed. Many things have to work for keeping yards looking nice, but there are many helpful lawn maintenance teams in and around Sherwood AR that are available for you to help. You can use the GreenPal app to find many people who can help you out where you are.
You will know who can help you with your property when you download the GreenPal app and find details on lawn care services around the Sherwood AR area. Whether you have a townhome in Stonehill or a commercial lawn on Warden Road, you can use the GreenPal app to find someone. You will need to list your address to see details on which yard maintenance teams can reach your area.
You can then reserve services through the app after you get information on who's available. The app offers a useful interface where you can identify many things surrounding many people of value. You can analyze the descriptions that each yard care team lists on the site. You'll learn about many topics of importance in these write-ups, including details on what these places offer. The concepts included here should give you a clear idea of what's useful where you are.
You can also find reviews on each of these entities from different people who have hired these services through GreenPal. The reviews will let you know everything about how well these teams work and what you'll get from them. The most important part of these reviews is that they can give you extra details surrounding who's available.
The teams on the app are also listed with the Sherwood Chamber of Commerce among other places. You'll know when looking online that there are many helpful teams out there who would love to assist you with the demands you have surrounding your yard and how appealing the place is when you get the help you require.
The points you will notice through the GreenPal app will give you a sensible idea of what might work for your demands. A lawn in a place like Stonehill Heights or Oakbrooke requires an extensive amount of help for maintenance needs. But you don't have to worry all that much when you look at what GreenPal has for your use. The details that GreenPal provides for those who need help are ideal for people to note.
You need to hire only the best team in the Sherwood area who can assist you with getting more out of the work that you might require. Download the GreenPal app today to see what you'll get out of your yard maintenance demands in Sherwood AR. You'll love the quality of the yard services that you will get out of any of the teams listed here.
About Sherwood Arkansas
Sherwood is a city in Arkansas, United States.
Sherwood Arkansas is a city in the northern end of the Little Rock area. The city is in the northeastern part of Pulaski County.
The Pulaski County Special School District operates the schools in the city. Sylvan Hills High School is the most prominent school in the city. The Abundant Life School is a noteworthy Christian school in the area.
There are seventeen community parks located around the city. North Hills Park is the largest in the city. This park features a massive golf course that has been serving people since the early twentieth century.
The Roundtop Filling Station is a prominent landmark in Sherwood AR. The old 1930s gas station was built by the Justin Matthews Company and was initially operated by Pierce Oil.
The North Little Rock Municipal Airport is on the western end of the city. The airport focuses mainly on private aviation activities.
McCain Mall and McCain Plaza are both located to the south. The complex includes various dining spaces and retail stores, as well as a large movie theater with several screens. The Baptist Health Medical Center is located near the area as well.
Sherwood AR is about ten miles north of Little Rock. US Route 67 leads people between the two cities.
Sherwood has a humid subtropical climate where temperatures can average around 90 degrees Fahrenheit in the summer, although conditions can reach 100 or more. Cold air from the north often arrives in the winter, causing below-freezing conditions at various times in the year. The city takes in about 50 inches of rain on average every year.
The population of Sherwood AR is at around 31,000. Most of the city's growth took place in the 1970s and 1980s.
Indianhead Lake takes up a portion of the city's northeastern end. Fears Lake is direct to the north of Sherwood.
Sherwood AR was formed in 1948 as a town. The area became incorporated as a city in 2008 following the annexation of Gravel Ridge into Sherwood. The Gravel Ridge area is on the northern end of the city.
Tired of unreliable lawn services?
So are we... See how it works
Recent lawns mowed in Sherwood, AR
by GreenPal's community of lawn care pros
Save Time, Save Money,
Book a great local lawn service now with GreenPal.