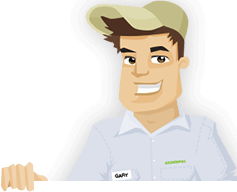 Needing your Lawn Cut?
Get Competitive pricing without the hassle
Book lawn mowing by a pro in Clovis
Order lawn mowing now without calling around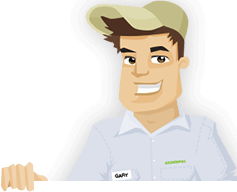 Needing your Lawn Cut?
Get Competitive pricing without the hassle
Book lawn mowing by a pro in Clovis
Order lawn mowing now without calling around
Local lawn mowing services in Clovis California
compete for your lawn

Here are Best Lawn Care Services in Clovis, CA as of Sep, 2019
Here are a few 5 Star Ratings from GreenPal users
John Belisle
Yard Cutting in Clovis CA
I don't ask for much in a lawn care service, all I need is someone responsible and reliable to do my yard mowing, so I'm not too selective. I just didn't know how good cheap lawn mowing in Clovis, Ca could be! I had no idea that cleaning up the grass clippings is supposed to be part of the package until Emmanuel did it without me saying so. He gave me the weirdest look too, as if it was completely mind boggling that I didn't think that already. The lawn mowing service near me I had before Emmanuel was okay, but they would always ask for an extra ten bucks to clean up the grass cuttings. What a bummer. Oh well, my fault for not looking into it enough, but that's all over. Honestly my lawn looks great, and I would put up my local lawn mowing in Clovis, Ca against Lamonica Stadium, they have nothing on me!
Eric Smith
Lawn Service in Clovis CA
Who knows how I stumbled on to GreenPal, but I'm glad I did. I cannot tell you how long it used to take me to schedule yard maintenance in Clovis, Ca. Unfortunately, lawn care is a necessity, and you can't really skimp on it. You can, but the grass and bushes take over the entire place that it looks like a jungle after a while. The only reason I need GreenPal is because I don't live in Clovis, so imagine trying to lock down local landscaping in Fresno County when all you have is whatever Google gives you and the phone book. The only location I could use to help me out was putting that I was near the Woodbridge Apartments, but it was hard all the same. The landscape maintenance near me doesn't ask questions, and everyone gets paid just fine. You guys effectively shredded down a three hour job to about twenty minutes a week. So for that alone, thank you!
Carl Hipps
Lawn Mowing Service in Clovis CA
It's just so convenient to schedule for local landscaping near me the same way I would order an Uber. It really makes me feel like I'm in the future when my lawn care can be done as easily as ordering a pizza. I have been contracting out my lawn mowing for months, but never as easily or cheaply as on GreenPal. Honestly, I didn't even know that options so cheap existed! I don't know how they do it, but for the most part the prices are the best in the game, and that is from someone who has spent a lot of time looking for cheap landscape maintenance services near me. If you are looking for someone who actually does this for a living, and not just looking for a quick buck, then GreenPal is the way to go. The lawn care company I hired has had people working all over the city, even a few near me who have worked on Pasa Tiempo Park! That is something I can get behind, and they have my business for years to come, at least as long as I have a lawn to mow.
Luis Soto
Grass Cutting in Clovis CA
I am just amazed something like this has gone under the radar for so long! Do you know how long I have been wanting to hire out and get rid of the chore of lawn mowing on a Saturday morning? It has been inevitable though, the local lawn mowing services near me that I have found have either been way too expensive or have flaked out on me. Once, I was going to have a party at my house over the weekend, hired a cheap lawn mower in Clovis, CA to come over, and ended up having to do the whole thing the day of because they never showed up. That has not happened once since I started hiring lawn maintenance from GreenPal. I'm seriously considering just assigning someone to take care of Freedom Elementary, the poor school has not had a decent groundskeeper in weeks.
Not in Clovis, CA?
Here are GreenPal's lawn service areas
Lawn Mowing Cost Calculator
Find out the average cost for Lawn Care Services In Clovis CA
The whole purpose behind hiring someone else to take care of your lawn mowing is to make it easier on you, so why is it so hard to find companies that are willing to take on the job? Surely they are out there giving someone the best lawn care in Clovis, Ca, because you know that the owners of businesses and apartment complexes aren't doing it themselves, but how can a homeowner like you track them down without spending an entire day running around town trying to catch one in action?
Your first option is to hide in the bushes of an apartment complex and wait for a cheap lawn care service in Clovis, CA to come your way, but that would take several days and equipment just to keep you alive. Not to mention impractical. You could head over to Craigslist and visit those posts, but with the site's leisure security and virtually open posting, there is no telling who is on the other end of that line.
If only there was a service that would bring together all the options for the best lawn maintenance in Fresno County to one place so you could visit with each and every one until you found your match!
You guessed it, GreenPal is just that service. GreenPal is your centralized hub for all things lawn care, with options for cheap yard maintenance with no contracts near you. From our website, you will be able to see exactly how many companies there are in your area that are looking to provide the most affordable and reliable landscaping in Clovis, California.
Because we are firm believers in communities, we chose to go the extra mile and hyper-localize all our searches. Instead of hiring landscape maintenance in Clovis from someone who lives on the border edge of Fresno, we show you searches and connect you with people who might as well be your neighbors. The farthest any lawn mowing service in Clovis will have to drive to visit you will be the eastern Corner of Harlan Ranch.
We do this in order to keep prices low and to make sure that you are completely satisfied with the lawn care they provide. We truly believe that we are the best option on the internet for just this reason. With our combined efforts to bring to you all your options for cheap landscaping near you, added with the best and most competitive prices on the web, your chances to find your next reliable lawn mower for the rest of the season is just a few clicks away.
How exactly is it that we are able to scour the nation, from the smallest suburbs of the biggest cities, for every available option for local landscaping and lawn mowing? Well, besides our efforts we have found lawn care services have been dying for a service that brings them in touch with clients. We know their struggle because we were once a part of our own lawn mowing service, believe it or not.
We know all too well the struggles of trying to make a living off of lawn mowing. There are periods of time when it seems like there aren't enough hours in the day to fit in every call for a lawn mowing, when they spend their day from sunrise to sunset pushing a lawn mower, whacking weeds, and smelling fresh cut green grass. We well remember the nights we came home, jeans rimmed with green, and our entire wardrobe smelling like cut grass. But we also remember the periods of time when we couldn't find a client to save our lives.
It was during this low time that we desperately could have used a service like GreenPal, but back then, no one could conceive that the internet would be as big as it is today. Sure, we could have created a magazine or a brochure for a lawn care listing, but that took just as much work as looking through a phone book. Now that smartphones and websites have made it so easy to connect with other people, GreenPal could really be a force to be reckoned with.
If you really think about it, any sector of the service industry could benefit with a service like GreenPal. From maids to entertainers, DJs to plumbers, if every profession had an internet platform like GreenPal there would be no reason for phone books or advertisements. The only true advertising that would take place would be a company's reputation with its community!
That is why we think GreenPal is so successful. Much of a lawn mowing service's in Clovis, CA success comes from customer satisfaction, reviews, and ratings. If they are doing an amazing job week after week, there is no stopping them from getting more clients. But if there services are lacking, then by virtue of the capitalist system they slowly get weeded out. In a weird way, the advent of technology is so powerful that it seems even the ideology of capitalism seems to benefit!
If you are hesitant to join GreenPal, have no fear. Signing up is quick and easy, and requires little more than basic information, like where you want to get your cheap lawn mowing in Fresno County. Once we have that, we can establish a good price for our companies to contact you, and by the end of the following day you will have offers coming into your inbox. We firmly believe this is how the lawn care industry is supposed to be!
About Clovis California
Clovis is a city in California, United States.
Clovis, California is one of the smaller suburbs that reside in the Fresno city area. Although not municipal city of the state, it still ranks in several key factors. The city was once just a freight stop for the San Joaquin Valley Railroad, the same line of track that made Fresno so popular. Several businessmen, including California-known Thomas Hughes, Fulton Berry, John D. Gray, and William Williams partnered with a railroad speculator to build a new line of railroad tracks in the late nineteenth century. It reached farmlands in the San Joaquin Valley, among them Clovis Cole and George Owen.
Although most of the time railroads simply bought out farmers' land in order to lay down track and build up important stops for the engineers and train workers, in the San Joaquin Valley the railroad sought out to buy the right-of-way from the farmers. Cole was paid for the east, Owens the west. The tracks went right through the border of these two important farms. In a strange event, the railroad positioned a station on the west side, Owen's side, but decided to name the city that would eventually spring up Clovis.
While the railroad brought a steady stream of settlement, it was not until a group of lumberman from Michigan started buying literally thousands of acres in Sierra Nevada to build a dam across Stevenson Creek. The sole purpose was to build a lake that would allow the lumbermen to move timber across the lake and to the railroad for easier (and cheaper) transport to the rest of the country. This brought thousands of jobs and the need for houses in the area, and soon developers were investing in the area. It wasn't an expensive investment either, as the lumber to build employees' homes was already in the area. This caused a lucrative investment opportunity, one that would cause a huge influx of migration to the area.
Although few of the original homes built during that time no longer stand, there position still remains as names of streets throughout the city of Clovis. There are still old storefronts from that time, however, hidden throughout the main street that cuts through the town. As all historic towns do, there remains an area of the town that locals know as Old Clovis.
Tired of unreliable lawn services?
So are we... See how it works
Recent lawns mowed in Clovis, CA
by GreenPal's community of lawn care pros
Save Time, Save Money,
Book a great local lawn service now with GreenPal.