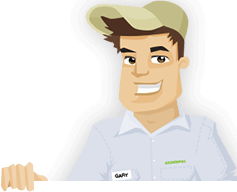 Needing your Lawn Cut?
Get Competitive pricing without the hassle
Book lawn mowing by a pro in Madera
Order lawn mowing now without calling around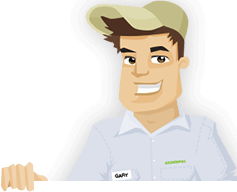 Needing your Lawn Cut?
Get Competitive pricing without the hassle
Book lawn mowing by a pro in Madera
Order lawn mowing now without calling around
Local lawn mowing services in Madera California
compete for your lawn

Here are Best Lawn Care Services in Madera, CA as of Sep, 2019
Here are a few 5 Star Ratings from GreenPal users
Gregory Mullens
Lawn Maintenance in Madera CA
Definitely worth it if you have the cash to spare. I have tried mowing my own lawn, and I have been successful (it's really not that hard to rent a mower from Lowe's) but it really is just a matter of time. I don't know about you all, but I prefer to spend my Saturdays doing something I actually want to do, like going to the Quady Winery, not need to do. It sounds selfish, but you know what I work all week, take care of my kids most of the time, so when it comes down to having an off day spending it behind a lawn mower is not my ideal morning. I don't hire local lawn mowing in Madera, Ca often, mostly because my grass it pretty slow to grow, but I go through GreenPal every time. No membership fee or anything funny like that, so it is safe to say they won me over fast.
Jeremy Green
Lawn Mowing in Madera CA
I don't use GreenPal for my home as much as I do the properties I own around town. I actually got the idea from the Vista Del Sol Apartments. Instead of looking for reliable landscaping in Madera, Ca themselves they went straight through GreenPal and didn't waste any time waiting for a call back. That is the real beauty about GreenPal. The average person doesn't realize it, but most businesses need to look for their own cheap landscaping in Madera, Ca in order to keep their properties in check, and it can be a hassle sometimes because companies don't like to stick around too long. What ends up happening is they disappear or move on to better jobs, so it is great that GreenPal gives me options for when that does happen.
John Skokowski
Yard Mowing in Madera CA
This is amazing! Who would have thought that this concept would take off the way it has! Not only that, but that I would get so jazzed about it haha! It felt so futuristic when I scheduled my first affordable lawn mower in Madera, Ca, and the service was great. Manny was very kind and walked me through what he was going to do, and if I am being honest he is the only one I hire on GreenPal. I probably will try out someone new if anything crazy happens, but I don't see a point in changing landscape maintenance services in Madera, Ca if one is already doing a great job. And he lives so close to me anyway by Parkwood Elementary, so that is another reason I just stick with him! I mean if the website is here already, I don't understand why you would want to go somewhere else, unless you have a psychic ability to find local lawn mowers near me, then I am all ears.
Margaret Rothenburg
Lawn Mowing in Madera CA
I just use it because it's the easiest option. I have yet to find something that has most of the lawn care market in one place besides Craigslist, but between you and me I would be weary of that website for obvious reasons. I am not home a lot, which is part of the reason I hire out my local lawn mowing in Madera, Ca. If it weren't for that I would do it myself, but I have bigger things to worry about than stressing out about whether or not my grass is cut. Don't get me wrong, yard mowing in Madera, Ca is a big deal for me because I love my house to look snazzy for anyone who walks by, but I cannot find time between all my travelling and family time to actually do it. I'm just glad I found someone willing to work around my schedule, and they lived so close to me on Judith Way. What more could you want really?
Not in Madera, CA?
Here are GreenPal's lawn service areas
Lawn Mowing Cost Calculator
Find out the average cost for Lawn Care Services In Madera CA
Finding the best deals and cheap lawn care in Madera, Ca is hard work if you are on your own. For starters, even if you find a few options for local lawn maintenance in Madera, Ca, who is to say you brushed over the local lawn mower near you that doesn't advertise, let alone have a website you can google? That has always been the problem with finding great deals in affordable lawn mowing, no matter how hard you look the only companies you are going to find are the ones who paid for advertising.
Although that trick used to work in the days before the internet, times have changed. Instead of acting as a marketing agency and going out to build a website for every small scale operation in the nation, we decided to do something different. Just how Tinder matches you up with fellow singles or how Uber connects people with cars to people without or in need of rides, think of GreenPal like your place to connect to the service providers and the clients.
We totally understand where each party is coming from. There are only so many bulletin boards and newspaper classifieds to go through, and when you have exhausted those resources, what is left? Walking through neighborhoods during the day (probably during the time when you are supposed to be working!) hoping to find a landscape maintenance service in Madera, Ca busy at work on your neighbor's lawn? That just isn't feasible, so we have brought you GreenPal to help you connect with all the options for the best yard mowing in Madera, Ca with no contract.
Sure, we want to help the clients like you out, but we also want to help out the local yard maintenance in Madera, Ca. Just like you are looking for someone to take over your lawn, these companies are looking for people who want cheap lawn mowing in Madera County. And the few ways they do extend their reach over the city (mainly but not exclusively, leaving their business cards on front doors or flyers on bulletin boards, the nickel magazines) are not as efficient.
So how did we resolve this? We brought the whole market together on one internet platform and established GreenPal. From GreenPal every landscaper, independent lawn mower, and lawn enthusiast can come together to talk business. And, because most of our communication goes through messaging, you can feel safe that everyone will be fairly treated. No scams, no overpaying, and no freak accidents.
A lot of criticism we get about our service comes from past experiences on unrestricted websites like Craigslist. Although the website is an amazing place for anyone to post their services and their needs, few efforts are made to weed out spam and scammers. That leaves a lot of people hesitant to contract local lawn mowers who are actually local lawn mowers in Madera, Ca and not thieves. Well, rest assured that while we want you all to contact and contract the best in lawn maintenance in Madera, Ca, our number one priority is keeping your home safe.
It doesn't matter if a yard mowing master comes along and wants to be on GreenPal and has the entire area of Borden to himself singing his praises, he has to follow our strict application to apply. Every company no matter how successful has to submit specific documents to ensure that they are legit business. That means equipment inspections, clientele approval, business checks, and of course a tryout. Once they pass these tests, they are free to bid for your business and your lawn mowing appointment.
That's right, these companies will be bidding on your job, instead of the other way around! You need a service done, and you have a budget, and it is up to the lawn mowing services in Madera, Ca with no contract to meet your demand or wait until a better offer is on the table. This is how we idealize the beauty of capitalism: the best companies rise to the top because they are meeting customer expectations, while the shabby landscapers in Madera, Ca get low recognition and reviews. We see this as an excellent system to make sure everyone in the city is getting the absolute best lawn care in Madera, Ca as possible.
The most work you will have to do is decide on what day you would want a local yard mowing and grass cutting in Madera, Ca. Once we have your physical address, we can determine the average price it would take to mow your lawn. In this area of the country, that average means little less than thirty bucks. After that, companies will be reaching you via email with their best offer and service package, all while you sleep and pay little attention! By the time you log back in, your job is to choose the landscape maintenance you want, and you are off to have the best lawn mowing you can get!
Signing up for GreenPal takes less than five minutes and requires no credit card or membership fees. Once you are ready to hire a local lawn mower in Madera, Ca, you can float around the website as an email for as long as you'd like. Only when you are ready to hire will we ask for credit card information, and even then you will be able to pay for it through the website. We believe this is exactly how lawn care in Madera, Ca is supposed to be!
About Madera California
Madera is a city in California, United States.
Madera, California is the county seat for the county of the same name, Madera County. It is nestled in the San Joaquin Valley, and was recently made a principal city of the area known as the Madera-Chowchilla metro area. This refers to the area that is Madera, all of Madera County, and the smaller known areas such as the suburbs.
The town's history with their major economic export, California lumber, is what gave the town its name. The California Lumber Company is responsible for populating the area from wild, free range nature to the neatly organized town it is today. Although not entirely resulting from the geography itself, for over sixty years Madera was known for its sixty-three mile water flume that moved immense amounts of lumber down the mountains and into Madera where trains moved the lumber to all parts of the country.
In fact, the name Madera comes from the simple fact that the word means wood in Spanish. If it had not been for this suggestion, surely Madera would have been named after a developer, logging magnet, or California Lumber Company CEO with the biggest ego and biggest wallet. Development in the area began in 1877 when the first post office was built, and slowly built up from there. But it was not until 1907 that the city was officially incorporated. Madera holds a piece of unique history, in stark contrast to the rest of the nation, for electing an African-American school board trustee in the sixties. Reverend Naaman N. Haynes was Madera's first African-American citizen to hold an elected office.
According to the United States Census Bureau, Madera had a population of sixty-one thousand in 2010, with a density of roughly four thousand per square mile. The racial makeup of this area, much like the rest of its suburban neighbors and Madera as a whole, is predominately white, with just under fifty percent making up the population. After that, a huge fall off occurs, where no minority group including Hispanic, African American, or Asian, reach a percentage over six percent.
Tired of unreliable lawn services?
So are we... See how it works
Recent lawns mowed in Madera, CA
by GreenPal's community of lawn care pros
Save Time, Save Money,
Book a great local lawn service now with GreenPal.