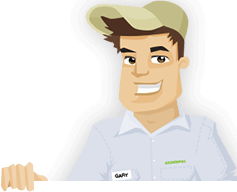 Needing your Lawn Cut?
Get Competitive pricing without the hassle
Book lawn mowing by a pro in Bessemer
Order lawn mowing now without calling around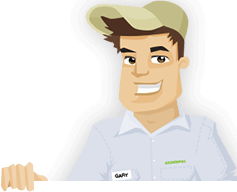 Needing your Lawn Cut?
Get Competitive pricing without the hassle
Book lawn mowing by a pro in Bessemer
Order lawn mowing now without calling around
Local lawn mowing services in Bessemer Alabama
compete for your lawn

Here are Best Lawn Care Services in Bessemer, AL as of Aug, 2019
Here are a few 5 Star Ratings from GreenPal users
Phyllis Malone
Yard Cutting in Bessemer AL
Working with Roy was such a great experience, I would recommend him to anyone in the Lake Cyrus area. I called three other local landscapers in Bessemer, each of them left me to voicemail for days. I got on GreenPal and within an hour Roy reached out. I got an estimate on the spot, and the next day we scheduled a lawn mowing appointment. Easy peasy, I can't wait to use him for bigger landscaping projects.
Michael Creed
Yard Mowing in Bessemer AL
A pretty well-known "reliable" lawn mowing service in Bessemer contacted me through GreenPal, asked me to send him photos of the yard. I did, and didn't hear about him for weeks. I reviewed him on GreenPal as a cheap lawn mower in Bessemer and made sure the people in Lakewood Estates knew what he did. GreenPal got on it right away and fixed the problem. I didn't see that cheap landscape maintenance in Bessemer on the rankings for a long while.
Angela Martins
Grass Cut in Bessemer AL
Kevin and his dad responded to my request within 48 hours, called me for an estimate and a rundown at the house, and showed up on time as promised. As far as that goes, they go far beyond any local lawn mowing service in Bessemer. Today, the crew arrived early to me in McClendon, and by four they were out. They walked me through the job they did, asked me if I needed any fixes. Very professional.
Ryan Callen
Lawn Care Service in Bessemer AL
I have nothing but good things to say about this lawn care service in Bessemer. I plan to stick with this family-owned business not because they are nice or whatever, but because they actually do a good job. I am very particular about my lawn, especially when I hire out. I've put up ads throughout Parkwood to get in touch with somebody, but GreenPal got me someone respectable. The yard maintenance in Bessemer is hard to beat, they should be your first choice.
Not in Bessemer, AL?
Here are GreenPal's lawn service areas
Lawn Mowing Cost Calculator
Find out the average cost for Lawn Care Services In Bessemer AL
With the same philosophy behind apps like Uber or Instacart, GreenPal is taking over the market for local lawn care contracting throughout the nation. Since it's launch in 2013, GreenPal has accumulated over two thousand local lawn care services in Bessemer and the state of Alabama, as well as Tennessee, Florida, Texas, North Carolina, and many more. Every week, home and business owners are jumping on GreenPal to find reliable landscapers in Bessemer to ensure that their home is being taken care of.
This is a big task for a small Tennessee-based lawn mowing app, but their commitment to keeping their members safe is what has made their success easy. Unlike other sites that allow for unlimited, free posting for jobs like cheap lawn mowing in Bessemer, GreenPal ensures that each company looking to be on the site is licensed and accredited by the state of Alabama. They are successful in this by setting forth a rigorous application that only legitimate businesses can get through. This includes a list of past clients, pictures of past work, and a trial run for local GreenPal members in their area. Since their opening in the same year, dozens if not hundreds of reliable landscapers in Bessemer, West Concord, Windsor Parc, Thomas Acres, Rosser Cove, and Stadium Trace have applied to be a part of the growing trend of peer to business services. As of now, a large percentage of contracting landscaping services in Bessemer have been through GreenPal.
With the apps services, old and outdated methods of getting a business out there are obsolete. Before, most cheap lawn mowing services in Bessemer were subject to flyers, business cards, and hopeful ads that would secure them new business. It was a shaky method, for most home and business owners could not review them online or get a good grasp of their work ethic. GreenPal catalogues all that data into an easy access profile that allows people to instantly review and check out their local listings and make a decision that way. In some cases, GreenPal users report finding a dedicated, reliable lawn maintenance in Bessemer in under two days, a staggeringly fast number compared to the previous data on record. It seems that as the app continues to grow, more and more services like GreenPal can find space in the app-based company world, especially for industries that rely on people connecting to people for services.
About Bessemer Alabama
Bessemer is a city in Alabama, United States.
Bessemer resides in Jefferson County, where it is within the Birmingham-Hoover, AL Metro Statistical Area. It developed rapidly in the early twentieth century as an industrial city, one of the few that saw such a huge expansion of industry within the county. The city itself covers a square area of forty square miles, where it sits above the five hundred elevation mark. It is estimated that the population floats around forty thousand, but is sure to increase come time of the 2020 census to take place.
The town itself was birthed during the postbellum era when a company called the Bessemer Land and Improvement Company (named after the owner and CEO Henry Bessemer and his partner, the coal magnate Henry F. DeBardeleben). Through a series of transactions, the company absorbed Daniel Pratt's land investments, where the land previously owned by Pratt took up the entire area of which is now known as Bessemer. In 1887, the mayor and councilmen of Bessemer voted to incorporate the city, and soon the town was known to be a part of Birmingham.
The area is well known for is iron ore, coal, and limestone deposits, a critical reason why coal magnates like DeBardeleben took interest in the area. Soon, once it was known that the area was rich in these materials, steelmaking and industry took off in 1890 and continued through to this day. Many rural migrants from the South looking to rebuild their homes after the Civil War saw Bessemer and the jobs it contained as an important step in the right direction. By the time of the fifties in the last century, Bessemer held a large African American population. Among its own state, Bessemer boasted the largest population in Alabama in 1900. It was also well known for its major economic investments, most of which were manufacturing, and manufacturing products. Only ten years after it was given the title for the most populous area, ore mining, smelting, and manufacturing were the chief industries. In addition, truck farming was an important industry, as was agriculture. Both whites and blacks were drawn to the city looking for factory work, but most blacks moved to industrial jobs and sought to be a part of workers' unions. Eventually, technology industries moved to Bessemer and transitioned the economy to the digital era.
Source: Wikipedia
Tired of unreliable lawn services?
So are we... See how it works
Recent lawns mowed in Bessemer, AL
by GreenPal's community of lawn care pros
Save Time, Save Money,
Book a great local lawn service now with GreenPal.