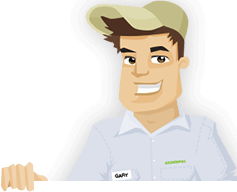 Needing your Lawn Cut?
Get Competitive pricing without the hassle
Book lawn mowing by a pro in Mountain Brook
Order lawn mowing now without calling around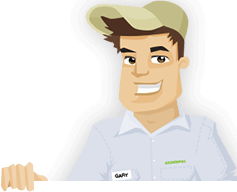 Needing your Lawn Cut?
Get Competitive pricing without the hassle
Book lawn mowing by a pro in Mountain Brook
Order lawn mowing now without calling around
Local lawn mowing services in Mountain Brook Alabama
compete for your lawn

Here are Best Lawn Care Services in Mountain Brook, AL as of Oct, 2019
Here are a few 5 Star Ratings from GreenPal users
Jim Beasley
Yard Cutting in Mountain Brook AL
We called James because the sprinkler system in our backyard started leaking and flooded our whole yard. He diagnosed the problem right away and started working on the job right away. Excellent work, because it took us a long time even finding the problem. He said he was just a cheap lawn mowing service in Mountain Brook but he's definitely more than what he says. We are hiring him next week for some tree pruning, and then we are having him clip the bushes at my wife's boutique in Wine Ridge. We are very happy with him.
Kevin Scott
Lawn Cut in Mountain Brook AL
I called Tederrius because I wasn't really sure if the work I was getting from another landscaper in Mountain Brook was worth the money. He painted himself as an affordable lawn care service in Mountain Brook, but apparently he's just cheap. I hired Ron from Knollwood and have been impressed with his work. Definitely one of the best landscapers in Mountain Brook by far.
Creed McClintock
Lawn Maintenance in Mountain Brook AL
I asked for a quick turnaround for a lawn mowing, some tree pruning, and some transplanting I needed done for a get together. Terrence was really understanding about everything and made time for me. He came out with his local lawn care team in Mountain Brook and took care of everything in an afternoon. We went out to Lake Purdy for the day expecting it to take longer. Absolutely pleased with Terrence.
Sam Kim
Yard Cutting in Mountain Brook AL
I have hired a local yard maintenance in Crestline Heights that took me for a loop. They presented me with a contract, collected my upfront, and then never talked to me again. This is one of the best landscapers in Mountain Brook just from my first experience. He heard about what happened and cut my lawn for free the first time. That's just neighborly of them, I appreciated it so much.
Not in Mountain Brook, AL?
Here are GreenPal's lawn service areas
Lawn Mowing Cost Calculator
Find out the average cost for Lawn Care Services In Mountain Brook AL
GreenPal is fast becoming the internet's first choice in contracting local lawn care in Mountain Brook, Alabama. With offices established many major cities across the country, it has never been easier to meet, compare quotes, and hire help to clean up your yard. With today's technology that powers Uber, Lyft, and dozens of other apps, GreenPal is using the same technology to help you keep your grass and yard in top shape.
In Mountain Brook alone, you can find local lawn mowers that are ready to take on your summer project. With over a year of looking for the best landscapers in Mountain Brook, the GreenPal team has found local results as close to you as your neighborhood. At the time of this writing, there are options for cheap lawn care in Mountain Brook in neighborhoods like Canterbury Gardens, Atamont Park, Cahaba Heights, and Watkins Glen.
Browsing through the website, you will see that we take a lot of measures to ensure that every hire you go through with on GreenPal is safe and secure. By the time you hire, you will know for sure that the local lawn care service in Mountain Brook you hire is a registered business in the city. Unlike other service platforms, we go to great lengths to ensure a business is legitimate. We ask that any affordable landscaper in Mountain Brook is equipped to handle any job they might take on. That includes cheap lawn mowing in Mountain Brook, edging, trimming, pruning, and more complex landscaping jobs like turf renovation and installation. Although it takes a lot longer to process these businesses, it pays out in the end when we have zero complaints on our end from a bad experience from a hire. Our application is tedious, including business credit checks, equipment inspections, and routine rounds of their work around the city.
When you hire on GreenPal, you are taking part of a revolution in the service industry. Before, it took more than a week to get the quotes that you will get through GreenPal, and that is including leaving voicemails and waiting for a call back. But with GreenPal, it takes as little as a day to get three verified businesses to deliver their best prices for the job you want. By the end of the day, you might already have someone on your payroll ready to go and get you the lawn care you have been looking for!
Signing up for GreenPal takes as little as five minutes, and requires little more than your address and name. The only time we will ask you for a credit card is when you finally decide to hire someone. Other than that, you are free to shop around Mountain Brook for the best deals in local lawn care in Mountain Brook. If you are looking for other parts of the city to contract a landscaper, you can visit the main city page, or click on the several suburbs listed below. This is how landscaping should be in 2018!
About Mountain Brook Alabama
Mountain Brook is a city in Alabama, United States.
Mountain Brook is located in the northeastern portion of Jefferson County in Alabama. It's motto has been the same since its incorporation, "Find Peace. Find Mountain Brook." As the legend goes, it was a direction that the founder Robert Jemison, Jr. was given by a local Native tribe that once roamed there, in nearby Crestline Village. The certain native that gave direction pointed Jemison to the Mountain Brook. As legend goes, Jemison just made up the "find peace" part because it sounded Christian. Once he found the spot that was to become Mountain Brook, he began developing an extensive subdivision, mostly for residential and small businesses. The area soon became known as Red Mountain and Shades Mountain.
The town sprawled and once became an official city for the local events. It was incorporated in 1942. Boston-based landscape architect, a man by the name of Warren H. Manning, wanted more estate-sized lots along the winding hills of local trading routes. He centered his designs around snooty upperclassmen of the country, a trend that was fast taken place since their inception on this land. Therefore, the houses you see going through Brookwood Forest and Cherokee Bend, are purely designed for a certain kind of people.
A new city hall was included in the recent citty plan, along with a fire station, police station, and a few bathrooms. What is remarkable about the city is that the majority, a stark ton, of the original trees that were found when the first settlers came. One of the newest statistics available to citizens of Mountain Brook is that the first office park in the United States of America was built, back in 1955.
Tired of unreliable lawn services?
So are we... See how it works
Recent lawns mowed in Mountain Brook, AL
by GreenPal's community of lawn care pros
Save Time, Save Money,
Book a great local lawn service now with GreenPal.