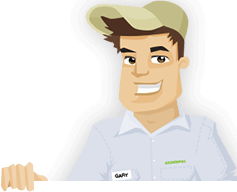 Needing your Lawn Cut?
Get Competitive pricing without the hassle
Book lawn mowing by a pro in Gardendale
Order lawn mowing now without calling around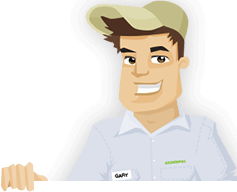 Needing your Lawn Cut?
Get Competitive pricing without the hassle
Book lawn mowing by a pro in Gardendale
Order lawn mowing now without calling around
Local lawn mowing services in Gardendale Alabama
compete for your lawn

Here are Best Lawn Care Services in Gardendale, AL as of Oct, 2019
Here are a few 5 Star Ratings from GreenPal users
Jack Stevens
Lawn Maintenance in Gardendale AL
As a realtor in the city I spend a lot of time contracting local lawn mowing services in Gardendale for my listings. I was advised to use GreenPal because of how easy it was. I have been on the site for about five months now, and I take care of all my business through there. I especially had trouble with one of my listings in Wood Brook where company after company was quitting because of how out of the way it was. Isaac was one of the best options and has not dropped out from me yet. Totally reliable, I would recommend him to anyone.
Paula Ryan
Lawn Maintenance in Gardendale AL
We kind of inherited Oak Valley Landscaping when we moved into our house in Morris. The homeowners before us were using them while they were on the market, and we ended up keeping him. When we first saw the house, we loved how trim the backyard was. When we found out it was because of Oak Valley we offered to keep a contract running. He's been a huge help, so thankful for him!
Bethany Miller
Lawn Care in Gardendale AL
Drake is a killer worker! In all the times we've hired him, he's been on point with his service. We had an instance where a pipe burst in our sprinkler system and started flooding. He called me right away and took care of it. I didn't have to drive all the way to Fultondale for nothing. We have trusted him as our local landscaper in Gardendale and will keep him on for months to come.
Gustavo Perez
Lawn Cut in Gardendale AL
I have been hunting down a reliable yard maintenance in Gardendale for months. I have a budget in mind for some transplanting and turf renovation, but no one in the city can take on my project. One local landscaper in Mt. Olive promised me a budget close to mine, but at the end of it it was almost double. I signed on to GreenPal and have found a few promising leads so far. At least, GreenPal helped me get them together way faster than on my own.
Not in Gardendale, AL?
Here are GreenPal's lawn service areas
Lawn Mowing Cost Calculator
Find out the average cost for Lawn Care Services In Gardendale AL
People throughout Alabama are catching on to the easiest way to contract local landscaping in Gardendale. What used to take more than a week has now been reduced to minutes with GreenPal's vast directory of local lawn care services near you. Once you sign on to GreenPal, you will have access to Gardendale's lawn mowing services, landscapers, and yard maintenance in Gardendale. When you schedule for a cheap lawn mowing or general yard maintenance, you will have several options delivered to your inbox. After that, it is up to you to decide who you go with! When you hire someone through GreenPal, you won't even have to leave a check underneath the door. Everything business-wise can be taken care of through GreenPal.
GreenPal takes great care to make sure every hire and experience is positive. We do that by filtering out all the cheap lawn mowing services Gardendale might have. Even if you might get an amazingly low price, you might be paying for future damages. There have been multiple reports of sites like Craigslist and Backpage to be a hotbed for scams, and when it comes to something like lawn mowing, you cannot be too careful. For the most part, when you hire a landscaper, they will come through your home at a time when you most likely won't be. This leaves you open to theft or worse, something GreenPal takes very seriously. As a standard, every company that applies to be on the site will have to go through a rigorous application that proves that they are a legitimate business. This includes routine equipment inspections, whether or not they take callbacks, how fast they respond to inquiries, and business accreditation. We do all this to keep our members safe, so that every time you schedule for a cheap landscaping in Gardendale, Moncrief, Handley, Gardenridge Road or any suburb of Birmingham, you are getting nothing but the best available options to you.
What will it take for you to experience the best in landscaping near you? With all the work GreenPal has done for you, hiring for your next maintenance man is easier than ever. Especially when we don't ask for a form of payment until you're absolutely sure you are ready to hire, GreenPal is the number one choice for you to shop around. With the technology available to us in 2018, there is no other way to contract local lawn mowing in Gardendale like GreenPal.
About Gardendale Alabama
Gardendale is a city in Alabama, United States.
The population of the small Birmingham suburb totals to about thirteen thousand as of the last census. This data was last available during the 2010 official census. Gardendale is a suburb located in the Jefferson County, one of the largest counties in the state of Alabama. The city covers a land area of about twenty-three square miles, almost one-hundred percent of that being land, less than a percent of that resulting in water. As is common with the rest of Jefferson County, the elevation of Gardendale sits at seven hundred feet. The population density of this area came out to be about six hundred people per square mile. The area known as Gardendale was settled as a small farm in 1825. Once more settlers began to trickle in, the area that will become Gardendale was then known as Jugtown, based on the presence of a massive jug and churn factory that was operating in the area at the time.
A school teacher by the name of Hettie Thomason Cargo led the campaign to change the name o the town. It took over thirty years to officially change the name, when in 1906 the town was officially called Gardendale. By the time of the fifties, the City of Gardendale was incorporated, and became the city that it is today. By this writing, the city holds over four hundred businesses, four schools, and twenty-four churches. Gardendale is well known for being one of the small towns that the 1996 Olympic torch was carried through. This was well before the Interstate 65 was constructed, which would have made the torchbearers run easier. Today, nearly forty years later, the interstate is dotted along the Fultondale city limits, by Moncrief Road, by a series of blue vapor lights. These lights still exist with some changed out for modern bulbs, but they are a huge factor for the decrease in traffic accidents along the roads that lead into Gardendale.
Tired of unreliable lawn services?
So are we... See how it works
Recent lawns mowed in Gardendale, AL
by GreenPal's community of lawn care pros
Save Time, Save Money,
Book a great local lawn service now with GreenPal.