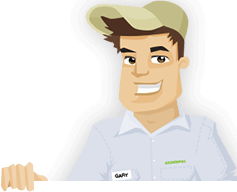 Needing your Lawn Cut?
Get Competitive pricing without the hassle
Book lawn mowing by a pro in Providence
Order lawn mowing now without calling around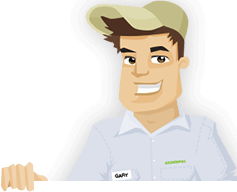 Needing your Lawn Cut?
Get Competitive pricing without the hassle
Book lawn mowing by a pro in Providence
Order lawn mowing now without calling around
Local lawn mowing services in Providence Rhode Island
compete for your lawn

Here are Best Lawn Care Services in Providence, RI as of Sep, 2019
Here are a few 5 Star Ratings from GreenPal users
Ethel Kellerman
Yard Mowing in Providence RI
It hasn't been easy for me to mow my lawn on my own since my surgery last year. But the people at Arciga's Landscaping have been more than capable of helping me get the yard cut every two weeks. Luis and everyone here is always ready for the task, and they never have to go from my home in Lower South Providence to their headquarters to get their tools. They also show up when they say, so I don't have to wait all day thinking about if they're going to arrive on time.
Andre Robins
Lawn Cutting in Providence RI
The people at White Pine Landscaping know what my yard needs every time they come over to help me out. They have been assisting me in maintaining my lawn in the Silver Lake area every month for the past few years. They have done well with everything for my yard from mowing to aerating to cleaning out snow. My favorite part of their work is that they always clean out the snow from my trees before the weight can hurt anything. They are direct in helping me keep my lawn and trees looking their best.
Joseph Nunn
Lawn Care in Providence RI
I would recommend the work that RC Construction provides to anyone in Providence. I have a rental property in the Wayland area, and I always need to ensure the property looks brilliant before the school year at Brown begins. The team lets me know when they arrive, and they always provide pictures of all the bits of work that I ask them to complete. They are precise in mowing the lawn and in cleaning out the garden bed. They can even come over when there's no one at the house, including at times when someone's out of the house and is on campus.
James Castillo
Lawn Service in Providence RI
No one has understood how well my lawn works like the people at Sean's Lawns have. Everyone at Sean's Lawns has been helping me with keeping my turf looking healthy throughout the entire year. My home in Corliss Park had a bunch of dandelions out in the front area, but the work that Sean and the rest of the team provides has ensured my lawn won't wear out. They are experts at cleaning up my yard and in ensuring the grass won't warp. Their work on my dandelions has also done well enough to where those weeds haven't come back in months.
Not in Providence, RI?
Here are GreenPal's lawn service areas
Lawn Mowing Cost Calculator
Find out the average cost for Lawn Care Services In Providence RI
You'll find plenty of beautiful scenes around Providence, Rhode Island. You might see the lush trees and green lawns at HP Lovecraft Square in the College Hill area. You can also find a few appealing riverside commercial yards in the Lower South Providence area. The variety of yards that you'll find makes Providence one of the best places in New England.
Don't you wish you could have a lawn that looks as outstanding as what you might find throughout these parts of Providence? The great news is that it won't be hard for you to get the assistance you need when you use the GreenPal app to get help.
The GreenPal app features thorough listings of all the top lawn care providers that you'll find around Providence. You can find lawn mowing providers that can help you with your lawn in the Washington Park area. You can also use the app to find teams that can come to a home in Corliss Park and trim all the trees, bushes, and other landscaping growths all around.
You don't have to fear not finding companies in your area. The GreenPal app provides details on all the top companies in the Providence area while letting you know about what services these companies can provide. You can also look at reviews on the app that let you know how well individual services can support your yard.
You won't need to worry about finding companies on the GreenPal app that might not be trustworthy either. The GreenPal app only lists companies that are supported by local professional entities like the Greater Providence Chamber of Commerce. Each listing has been thoroughly vetted for accuracy. You'll ensure that you're only going to hire people that you can trust, not to mention companies that respect your needs.
The comprehensive approach of the GreenPal app ensures that you'll get all the solutions you need for your yard in one place. You can schedule an appointment with a service provider, pay for the said provider's services, and leave a review through the app. You have the option to switch between lawn care companies if necessary too.
The most important part of the GreenPal app is that it ensures you know where you're going when it comes to hiring lawn care providers. You could visit a website like Craigslist or another one of those comparison sites to find a lawn mowing company in Providence. But you might not be getting the full story surrounding who's available. You'll need to work with only the most trustworthy companies that understand what it takes to make your yard stand out.
Download the GreenPal app today, and start looking for the best lawn care service providers that you can hire in the Providence area. You will enjoy how well the GreenPal app can assist you in finding the best companies that will support your maintenance demands.
About Providence Rhode Island
Providence is a city in Rhode Island, United States.
Providence is the capital of Rhode Island and is also the state's largest city. The city is in the northeast corner of the state next to the Providence River.
Brown University is the largest employer in Providence, employing 4,600 people every year. Other major employers in Providence include the Rhode Island Hospital, the Roger Williams Medical Center, National Grid, and Textron.
Textron's international headquarters is in Providence. The company operates subsidiaries such as Cessna, Bell Helicopter, and Arctic Cat. The company focuses on aviation and heavy utility vehicles.
One Financial Plaza is the tallest actively used building in Providence. The 410-foot tower was built in 1973 and is also known as the Sovereign Bank Tower. The Industrial National Bank Building is slightly taller, but that building has been vacant since 2013.
The Dunkin' Donuts Center hosts numerous events throughout the year. The Providence area was built in 1972 and can fit up to 14,000 people. The Providence Bruins minor league hockey team plays its games at the arena.
There are about 1,200 acres of park space in Providence. Waterplace Park is in the middle part of the city and is home to a large Riverwalk.
Providence, Rhode Island, was settled by Roger Williams in 1636. Williams formed the area as Providence Plantations and was heralded as a site for people who dissented from the religious values held by the Massachusetts Bay Colony. The city was incorporated in 1832. The area grew following the Civil War thanks to immigration. Providence was a popular site for industrial manufacturing and production during the early twentieth century. The population reached 250,000 at one point, but much of the population has moved to suburban areas like Cranston and Pawtucket.
Providence has a population of 180,000. The city is the third-largest in New England behind Boston and Worcester. The city has large populations of Italian, Irish, and Dominican, and Portuguese descent.
Brown University is in Providence on the north end of the river. The Ivy League school is home to the world-renowned Brown School of Engineering and Alpert Medical School. Providence College and Johnson and Wales University are also in the city.
The Providence Public School District operates the public schools in the city. About 30,000 students attend classes at these schools. Some of the top private schools in Providence include the Time Squared STEM Academy and the La Salle Academy.
Tired of unreliable lawn services?
So are we... See how it works
Recent lawns mowed in Providence, RI
by GreenPal's community of lawn care pros
Save Time, Save Money,
Book a great local lawn service now with GreenPal.