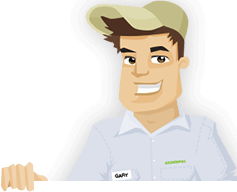 Needing your Lawn Cut?
Get Competitive pricing without the hassle
Book lawn mowing by a pro in Hartford
Order lawn mowing now without calling around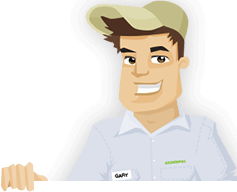 Needing your Lawn Cut?
Get Competitive pricing without the hassle
Book lawn mowing by a pro in Hartford
Order lawn mowing now without calling around
Local lawn mowing services in Hartford Connecticut
compete for your lawn

Here are Best Lawn Care Services in Hartford, CT as of Sep, 2019
Here are a few 5 Star Ratings from GreenPal users
Brittany Helmsworth
Lawn Mowing Service in Hartford CT
When my son was finally old enough to go off to the University of Hartford, he slowly but surely came home less and less. Then One day the grass was 3 feet tall, he was supposed to mow the lawn, but it was apparent that wouldn't be happening anymore. So I did the 21st Century thing and went to google and searched lawn care near me. Then I saw that GreenPal offered lawn care services in Hartford Connecticut. After a quick sign up, I got a number of bids within hours, and my lawn was cut the next day. Seriously it was one of the easiest things I have ever had to do. Highly recommended.
Kenneth Bolten
Yard Mowing in Hartford CT
I need a lawn care professional in Hartford, CT who knows how to show up on time. I own several rentals throughout the Greater Hartford area and some near the Saint Francis Hospital and Medical Center, and I need a reliable crew so that I am not constantly straining to find a new lawn care service. GreenPal was the best solution I have ever found. With their easy to use application, I was able to find a reliable lawn care vendor in Hartford quickly. Best of all if I ever grow my rental business too fast for my current guy, I know where I will find the next. GreenPal certainly is the future of lawn care.
Dorth Woodbury
Lawn Care in Hartford CT
I live out in East Hartford and was desperate for lawn care professionals near me. But the Google search was overwhelming. Fortunately I found GreenPal. I entered my lawn maintenance needs, and within hours I had lawn care bids pouring in. I selected the lawn maintenance crew with the best ratings, and may I say they earned those ratings! They went above and beyond when it came to mowing the lawn. Now I can enjoy my home after long shifts at the Hartford Brainard Airport.
Kendick Smith
Grass Cut in Hartford CT
I love my lawn, and I love Connecticut. But I am picky. I want my lawn to look great, like the best on the block. So I need a lawn care service that offers quality lawn care work reliably. I was unsure of how I felt about GreenPal at first, but when I saw that I could rate the vendors, they had me hooked. I signed up, and was amazed at how quickly bids came through. Best of all I could review the reviews before selecting the most viable candidate. The experience of using GreenPal to find lawn care bids has been amazing throughout the process. Now I am off to practice my golf swing at the Keney Park Golf Course
Not in Hartford, CT?
Here are GreenPal's lawn service areas
Lawn Mowing Cost Calculator
Find out the average cost for Lawn Care Services In Hartford CT
Lets Face it, finding reliable lawn care is difficult. Between scheduling and no show time after time, it can be a real pain to keep up with your lawn maintenance needs. We have a solution.
Welcome to your GreenPal's page for Hartford, CT Find just a few of the top rated lawnmowers in Connecticut. Landscaping and lawn maintenance companies are now available for hire at any point in time.
Once you sign up for GreenPal, you can meet, message, and coordinate prices for all your reliable lawn care service needs. From basic yard mowing to tree removal, pruning, edging, and even total landscape renovation, GreenPal can help you find the company which suits your needs. We know how hard it can be to track down a good lawn care company, so we've done the hard work of finding the best in the industry to make your life easier.
We hyper-localize our city pages because most of our customers are homeowners just like you. This page will connect you with cheap and reliable lawnmowers and landscapers in Hartford, Connecticut.
You may have been asking yourself, with all the lawn care issues in your neighborhood, how do I find a good landscaper without getting ripped off. We have a strict vetting system that is in place to combat exactly that. In addition to the standard business credit checks, and basic company information, we interview each and every landscaping maintenance company to ensure they are legitimate. This means we check their equipment and interview the past clients. We have found that this information tells us a lot about the yard mowing business and how the services could be improved. Additionally, we also require contractors to submit pictures of previous jobs.
Companies that apply for our site, meet heavy requirements. We turn away and lawn care companies which have inadequate equipment to service our professional level, that is why we do our strict vetting process. We ensure that only the best landscapers will be available through our site.
We go through all of this to protect those that use our service from those of been more harm than good. The lawn care business is tricky, and it can be discomforting to make strangers from Craigslist and give them your personal address. This is the kind of information you don't want in the wrong hands, and using our site prevents you from giving your information to complete strangers.
If you do not want your information falling into the wrong hands, are tired of poor lawn care service, or just want someone to show up on time for once, we are here for you. Don't stress out any longer, will go through the difficult process of finding a good lawn care company. We have made everything simpler, so that you can focus on other things in your life.­
Signing up takes as little as five minutes, and after we have your information we will start connecting you with local lawnmowers in Hartford, CT. Once we have determined a fair price for cutting your grass, companies can contact you and offer their best price. It is really that easy and the next morning you have several options in you inbox. Welcome to the future lawn care, welcome to GreenPal.
About Hartford Connecticut
Hartford is a city in Connecticut, United States.
The city of Hartford is the capital city of the state of Connecticut. The city was once the seat of Hartford County. The city lost its seat as the county center when Connecticut disbanded county governments in 1960. Hartford is nicknamed as the "Insurance Capital of the World". The city is host to many insurance company headquarters and insurance is indeed the region's major industry. Hartford is the core city of the Greater Hartford, Connecticut. According to the 2010 US Census the estimates for population indicate that Hartford is the fourth-largest city in Connecticut. This just behind the coastal cities of Bridgeport, New Haven, and Stamford.
The city of Hartford was founded in the year 1635. It is actually among the oldest cities in the United States. The city is home to the nation's oldest publicly funded park, Bushnell Park, the oldest public art museum, the Wadsworth Atheneum, the oldest continuously published newspaper, the Hartford Courant, and the second-oldest secondary school, Hartford Public High School.
It is also home to the renowned Mark Twain House, which is no secret, named after the famous American author. This modern day museum is the place where the author wrote his most famous works and lived a good portion of his life. Of Hartford, Mark Twain wrote in the year of 1868, "Of all the beautiful towns it has been my fortune to see this is the chief."
For several decades following the Civil War, Hartford was the richest city in the United States. However, today, it is one of the poorest cities in the nation. With 3 out of every 10 families living below the poverty threshold. This statistic of the main Hartford city is In sharp contrast with the Greater Hartford metropolitan area which is ranked 32nd of 318 metropolitan areas. This measurement is in terms of total economic production. The Metropolitan is also 8th out of 280 metropolitan statistical areas in per capita income.
Source: Wikipedia
Tired of unreliable lawn services?
So are we... See how it works
Recent lawns mowed in Hartford, CT
by GreenPal's community of lawn care pros
Yard Mowing by

Ez Lawn Care

SERVICE REQUESTED:

Lawn Cutting in

2 weeks:

Ordering Lawn Mow:

Just the back yard needs to be done. It's long.
Save Time, Save Money,
Book a great local lawn service now with GreenPal.