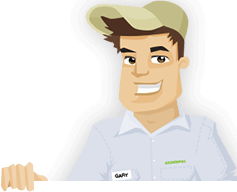 Needing your Lawn Cut?
Get Competitive pricing without the hassle
Book lawn mowing by a pro in Palmdale
Order lawn mowing now without calling around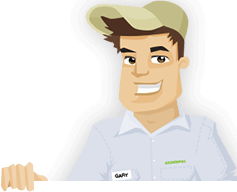 Needing your Lawn Cut?
Get Competitive pricing without the hassle
Book lawn mowing by a pro in Palmdale
Order lawn mowing now without calling around
Local lawn mowing services in Palmdale California
compete for your lawn

Here are Best Lawn Care Services in Palmdale, CA as of Oct, 2019
Here are a few 5 Star Ratings from GreenPal users
Justin Jones
Grass Cutting in Palmdale CA
It takes a bit for me to travel from my home on Conestoga Canyon Road to get to the Boeing office on the other side of the city. But I know that Martins Landscaping will help me get the lawn cut even as I travel to and from my job. I always get text messages from them during their monthly visit to my lawn to mow the space. They do a great job of watering the lawn after they are done too. They clean up after they finish, which is a nice plus. Now I won't feel stressed out when I come back.
Jeff Lowell
Lawn Cutting in Palmdale CA
My home on Hubbard Street is across the road from Cottonwood Elementary. I've been jealous of how a school like that can get a beautiful green lawn, and I can't get one. But after I talked with Care For Green for help, the team assisted me with everything I required. They helped with the grass cutting process and finding a way to plan the irrigation at my home. They also supported me with seeding my lawn with the proper material that may grass bed needs. My yard looks as attractive as what the school has thanks to what they've done for my spot.
Pat James
Lawn Service in Palmdale CA
My lawn around Madeline Court includes a bunch of native plants and a few small grass spots. The thorough approach that C&T Enterprise provides me with for caring for my lawn is very impressive. I love that they can help me with inspecting my plants and finding weeds that they can safely remove. I was surprised the first time to find out that pulling the weeds out if only going to hurt my plants. But the team did well with removing the old weeds and keeping my plants intact. Their support for keeping my lawn draining well was also a plus.
Maggie Jefferson
Grass Cut in Palmdale CA
I talked with the team at KMorggh about what they can do to cover my lawn in the Siderno area of Palmdale. My lawn has been bearing with lots of dust from the desert spaces nearby. But KMorggh has helped me with cleaning up my lawn and cutting it right. The team always mows my grass at a good height so all that desert dust won't get in the way of my soil bed. They have also helped me with aerating my lawn and making sure the space doesn't flood when I attempt to water it. Now I can be assured that all that dust won't hurt my yard.
Not in Palmdale, CA?
Here are GreenPal's lawn service areas
Lawn Mowing Cost Calculator
Find out the average cost for Lawn Care Services In Palmdale CA
Just because you live all the way out in the city of Palmdale CA doesn't mean you can't get a lawn care team to come to your home. You can use the GreenPal app to find a lawn maintenance team situated in the Palmdale area.
You may be surprised as to how many lawn care teams are available for your use in Palmdale CA. You can have someone come to your home on Berkshire Drive or another traditional roadway that you may live on. You could also have someone come to your home on the eastern end of the city near the Pete Knight High School if you wish. Teams that serve the western area in spots like Foothill Park are also available for your use. You'll have many choices that fit in well for your requirements regardless of where you are.
You can even have someone come out to a large property located far from the other homes in the area. Maybe you've got a big property in the Godde Hill Estates region. You won't have to worry about whether or not anyone can get to your home. Enter in your address in the app, and you'll find various groups which are available to come out to wherever it is you are.
GreenPal will help you identify many things relating to your lawn care needs. You can review the GreenPal app to find information on great lawn maintenance teams in Palmdale. After this, you can reserve an appointment with any of these teams. You can also pay for services from a yard maintenance provider through the app. The program is a one-stop resource that makes it easier for you to produce a useful system.
Each of the groups you'll read about through the GreenPal app has been certified to work through the Palmdale Chamber of Commerce among other local business organizations. You can rest assured that the yard maintenance team you hire is one that is certified to work on your lawn and has the experience you need for getting your lawn treated the right way the first time around.
You don't need lots of money to get someone through GreenPal either. While it is true that some homes in Palmdale can be affordable for many, that doesn't mean you might have the money you need for some things in life. Fortunately, you can trust the GreenPal app for finding the right team with the best deal possible. You can get a review of what you'll spend for services based on the size of your property and how often you need lawn mowing services.
Use the GreenPal app to help you find the best lawn care team where you are in Palmdale CA. Whether you've got a space in Kingsbury that needs a new lawn, or you've got a large space at Anaverde, you'll find plenty of teams available for your needs. You'll be excited over how well the app can assist you with finding an organization that works for your needs when getting the most out of your lawn.
About Palmdale California
Palmdale is a city in California, United States.
Palmdale CA is a city located in the northern end of Los Angeles County. The city is on the other side of the mountains near the city of Los Angeles.
Palmdale has a population of about 150,000. The city has grown quickly over the years. The population in Palmdale was around 70,000 in 1990 and 115,000 ten years later.
The city's economy is supported by the aerospace industry. Lockheed Martin, Northrop Grumman, and Boeing all have presences in the city. These businesses have offices and facilities in Palmdale dedicated to the design and development of many aircraft.
The nearby Palmdale Airport is also a testing site for many planes developed in the region. The airport has two runways that are 12,000 feet in length each.
Palmdale is home to a large shopping mall called the Antelope Valley Mall. The Palmdale, Westside Union, Keppel, and Antelope Valley Union School Districts operate various schools in the city. The Antelope Valley Community College District also has a satellite campus in the city that links to a larger facility in Lancaster.
The Antelope Valley Press, Aerotech News and Review, and El Sol Del Desierto publications are based out of Palmdale.
Palmdale CA is approximately 60 miles north of Los Angeles. The city is south of Lancaster and north of the Angeles National Forest and the San Gabriel Mountains.
Palmdale is accessible through the Antelope Valley Freeway or State Route 14 from the south or the Pearblossom Highway or Route 138 from the east.
The weather conditions in Palmdale CA can become very hot and dry throughout the year. Palmdale gets an average of 7 inches of rain per year. The average high temperature can get to nearly 100 in the summer. Average lows can fall near freezing in the winter.
Palmdale CA is on a land space that has been inhabited by various tribes since at least 10,000 years ago. The area was first settled in the late nineteenth century as Palmenthal. The city grew in the early twentieth century following the development of the Los Angeles Aqueduct system and the growth of produce farms. Palmdale would become incorporated in 1962 and became increasingly popular thanks to its affordable housing spots.
Tired of unreliable lawn services?
So are we... See how it works
Recent lawns mowed in Palmdale, CA
by GreenPal's community of lawn care pros
Save Time, Save Money,
Book a great local lawn service now with GreenPal.